As the situation develops with the COVID-19 pandemic, we are dedicated to taking steps to reduce the spread of the virus while continuing to work with home Buyers. I will use technology to keep you in the loop the best I can and to respect the recommendation of social distancing.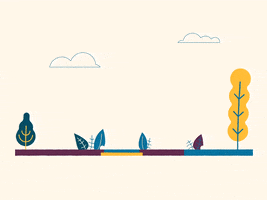 Are There Going to Be Homes to See:
I could see vacant homes remaining available while occupied homeowners might be more cautious and temporarily stop showings or withdraw from the market. It is unclear if homes will continue coming on the market or if there will be a slow down in listings and the plan will be for the listings to wait a couple of week. Stay tuned.
Would the Contract Process Be the Same?
I recognize that if you found the house of your dreams and if we submit an offer that there might be some unusual things over the next 30 days. I'm prepared. I have a clause to enter into contract that all parties will practice flexibility in dates and deadlines if they are not able to be met. Real life scenario. The title company is closed and earnest money cannot be delivered, Inspectors are on temporary quarantine, We cannot close due to bank or title company closures or due to quarantine. These are all real life options and I'm going be proactive about the potential impacts!
What Is Supply and Demand Like?
The blue bar represents the total active homes we had in February vs. the red bar showing the amount of inventory we would need to offset demand and create a market in equilibrium. In February Metro Denver had 15.6% of the inventory required to offset demand. So, I think even if coronavirus creates a statistical blip in sales the Seller's market will continue until number of listings can get closer to meeting Buyer demand.

What Does Appreciation Look Like Now?
February's closed prices demonstrated similar changes as previous years in this cycle. The bulk of price appreciation is established annually between January through June

To help with this process, here are some ways you as a home Buyer can keep yourself and others be safe.
Before and When Touring Homes:
Check out all the photos and tours online and be very choosey about which homes you see. If this is THE home, lets go see it. If it's a maybe and you're just bored, lets hold off.
Only tour properties if you feel healthy.
Discuss your recent travel history with your agent, as well as theirs, especially if you've recently been out of the country.
Ask your Realtor to show you the property instead of attending an open house.
Drive separately from your Realtor to the property.
Be considerate of the Seller's home and wash or sanitize your hands before entry, touching as little as necessary. While many sellers will likely provide it, bring your own hand sanitizer and use before and after you tour the home. You might also consider wearing disposable gloves for further safety.
Ask your agent to confirm with the Seller's agent that they have not recently been sick or in contact with someone suspected of having COVID-19.
Keep your hands to yourself. I have been clasping them as though I'm in a delicate glass shop and that reminds me not to touch anything. Specifically minimize contact with doors and railings.
Reduce the amount of time spent with other people in the same room. Social distancing practice can be used to spread person to person spread.
Do Not Tour Homes if:
If you are currently self-quarantined because of illness or other reasons, you should not tour homes in person. Ask your West + Main agent to video chat with you while they tour the home so you can see it virtually.
Do not view homes when you're sick, feeling like you're about to be sick, or getting over an illness. Or if you have recently been in touch with someone reported ill.
We do not recommend touring homes after returning from international travel or travel that exposed you to a large group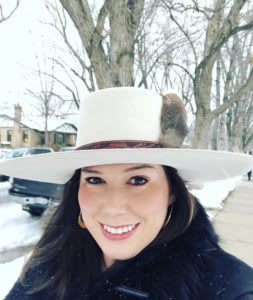 That's all I have for now! Hopefully this helps you feel more secure, know that I am prepared, and emphasizes that we're entering an unprecedented time and patience is appreciated. I'm always here to support you through this and help you make the best choices in this unusual time.
Enjoy the sunshine & stay healthy! Talk to you soon! – Megan Douglas