Meteorologists have issued a warning about the potential onset of freezing temperatures across Colorado on Friday night, urging garden enthusiasts to take precautions. The Front Range, in particular, is at risk of plummeting into the mid 30s, with some regions even dipping below freezing. Locations like the Eastern Plains, Greeley, and Pueblo are expected to bear the brunt of this cold spell. While Denver and Boulder areas expect to get down to about 36 degrees.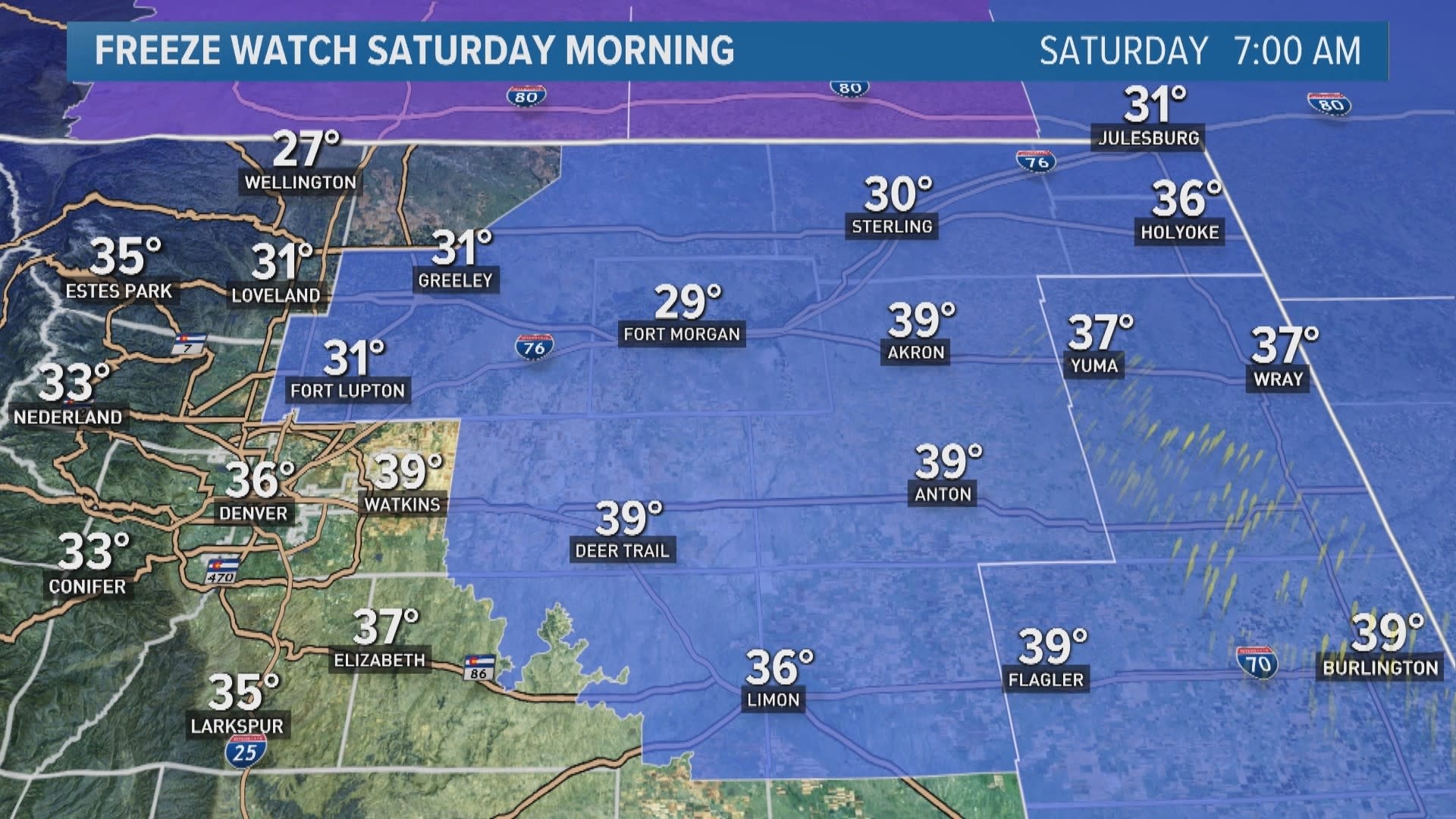 Credit: 9 News
In metro Denver, the extent of freezing temperatures might be variable, as noted by Bernie Meier, an NWS meteorologist in Boulder. Nevertheless, preparedness is essential. Meier shared, "I reside in a low-temperature-prone area, and I'll be taking steps to protect my peppers and tomatoes tonight. Although some higher locations might escape the frost, it's wise to take precautions." Meier also pointed out that such freezes are not uncommon for Colorado during this season.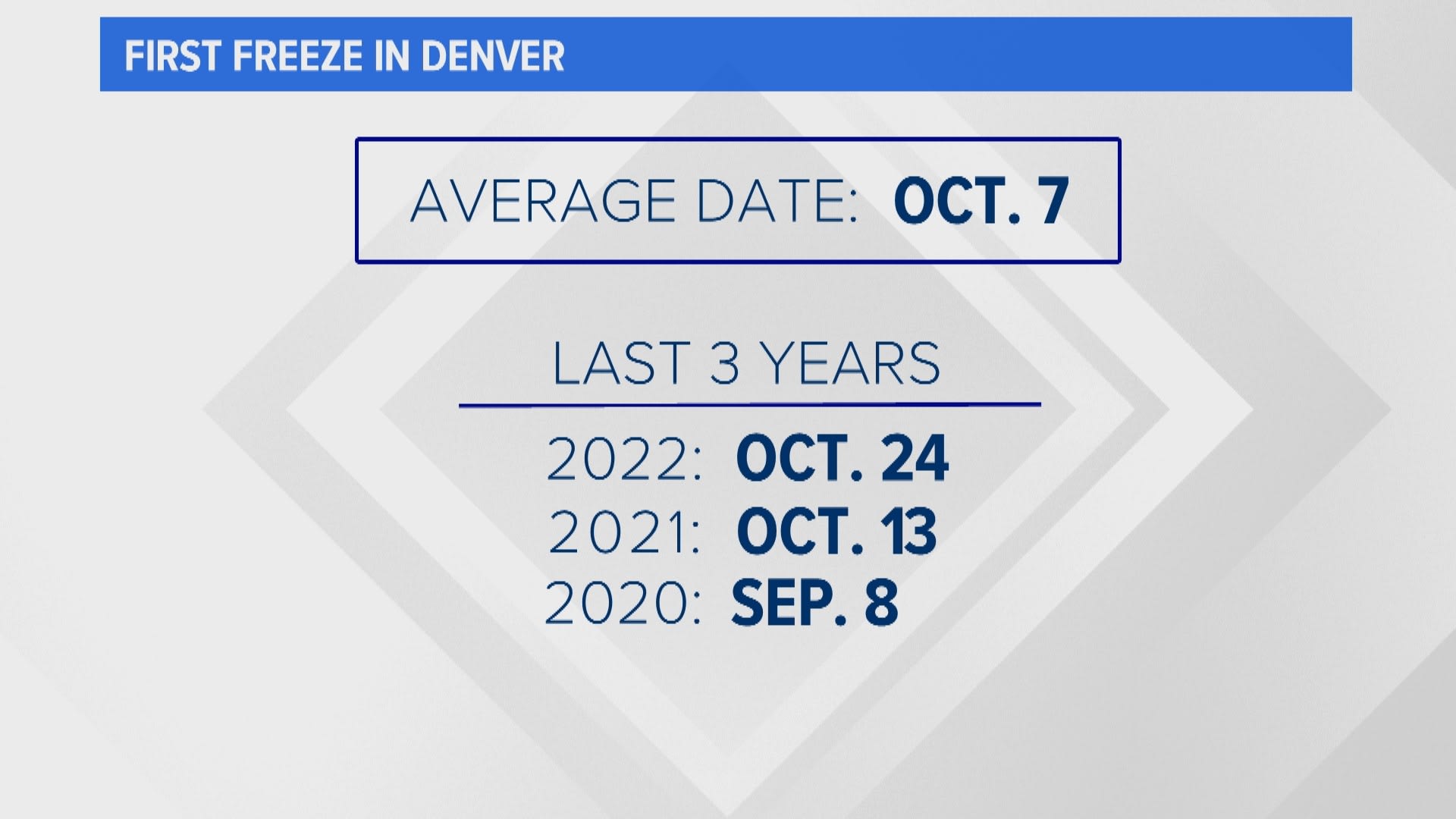 Credit: 9 News
This weekend, you can anticipate lots sunshine to enjoy and relatively mild temperatures. Cities along the Front Range, including Colorado Springs and Denver, should enjoy highs in the 70s, with Pueblo potentially reaching the 80s.
Garden Preparation
Make sure your herbs and vegetables are covered or brought inside. Your perennials and annuals will start to go dormant into their Fall slumber. With warmer weather ahead you still have time for planting fall seeds and bulbs.
Sprinkler Systems and Winter Preparations
For those with vibrant, green lawns on the Front Range, it's not yet time to turn off your sprinkler systems. During the Fall, fostering root growth is vital, making consistent watering essential. Ensuring your turf remains adequately hydrated is crucial before the deep cold of winter sets in.
Pipes buried several inches underground are generally resilient to minor freezes. However, if you opt to keep your sprinklers active, remember to protect the backflow preventer, the component protruding from the ground. Conversely, if you decide to shut down your system, be prepared to engage in manual watering until the grass enters a true dormant phase.
Typically, sprinkler systems are deactivated around Halloween or during the first week of November. As of now, the extended forecasts from both American and European computer models do not indicate any extended drops in temperature, extending through October 20th.
In Summary
Winterizing your home is an important part of homeownership. I post regular seasonal reminders on instagram to keep your home, sprinklers, and landscaping in the best shape year round. Follow me for more tips about homeownership.