Whether you live in Boulder or are visiting, there are so many great things to do and see that you may need to ask yourself, "Where do I start?"

Whether going skiing in the winter or mountain biking and hiking in the summer, there is always something to do in this beautiful city of about 106,000 people located just a half-hour from downtown Denver.

Nestled against the foothills of the Rocky Mountains, Boulder's charm lies in the fact that it provides comfortable lifestyle. Although it's close to Denver, Boulder has a personality and charm all its own. It's known for being warm, welcoming, and nestled in such a picturesque atmosphere I often mention that I feel like we are living in a postcard.

People who own Boulder homes are proud that the U.S. News & World Report has ranked their city as the No. 1 Best Place to Live for the second straight year. Boulder beat out Colorado Springs (No. 6), Denver (No. 14), and Fort Collins (No. 17).

Here's what U.S. News & World Report had to say about Boulder: "This blissed-out enclave attracts young professionals, families, academics, scientists, transplants from both coasts, old guards who insist it was way cooler in the 1970s and, above all, lovers of outdoor recreation."

That pretty much says it all. People are shopping for homes for sale in Boulder so they can start enjoying the fantastic lifestyle at an elevation of one mile.

So, where to start with things to do? There's a whole lot to do, and the list can change with the seasons.


Let's go skiing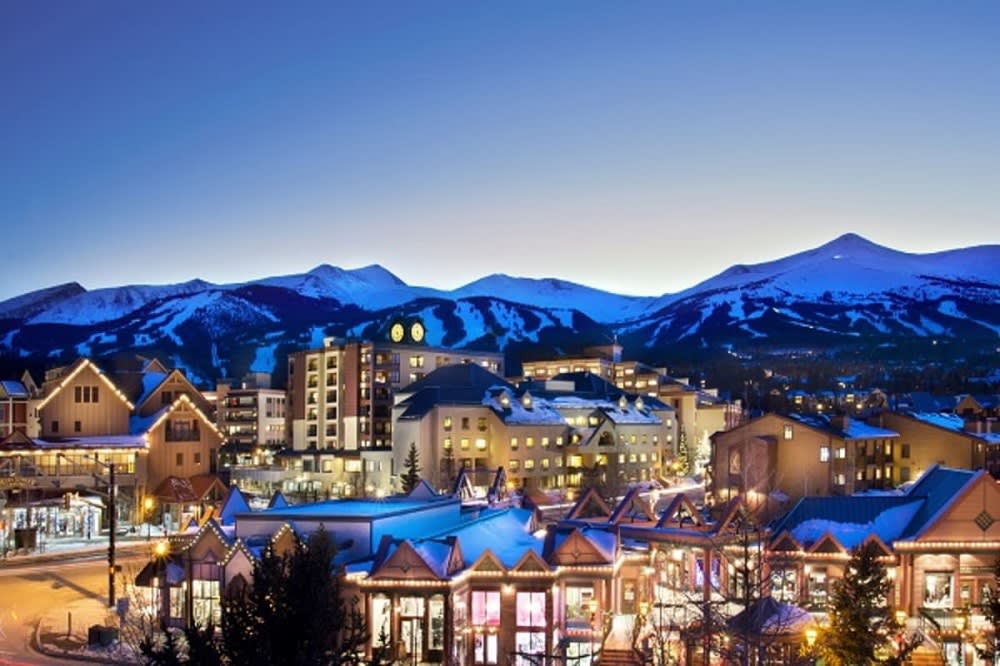 Image courtesy of Breckenridge Ski Resort

Most people think of Colorado as a winter wonderland, and Boulder is right at the center of the action. Several major ski resorts are within two hours of Boulder, featuring hundreds of runs for skiers of all levels. Most of these ski hills also welcome snowboarders and those who favor cross country skiing over downhill skiing.

The closest is Eldora Ski Resort, located 21 miles West of Boulder, which equates to a 35-minute drive. Eldora features ten ski lifts and eight terrain parks. Eldora is known for having a local vibe. It is perfect for day trips since there is no lodging on the mountain.

Among the other ski hills within a two-hour drive of Boulder are Vail Ski Resort, Breckenridge Ski Resort, Loveland Ski Area, and Arapahoe Basin Ski Area.
Pearl Street Mall
Boulder residents love to head downtown to the Pearl Street Mall, a pedestrian-only mall between 11th Street and 15th Street. Pearl Street Mall is the heart and soul of Boulder, a colorful section of downtown that features many restaurants, shops, boutiques, brewpubs, art galleries, and other attractions. It is known as the city's best place for people-watching, a pleasant place to go and just walk along the historic storefronts and enjoy being outside.
University of Colorado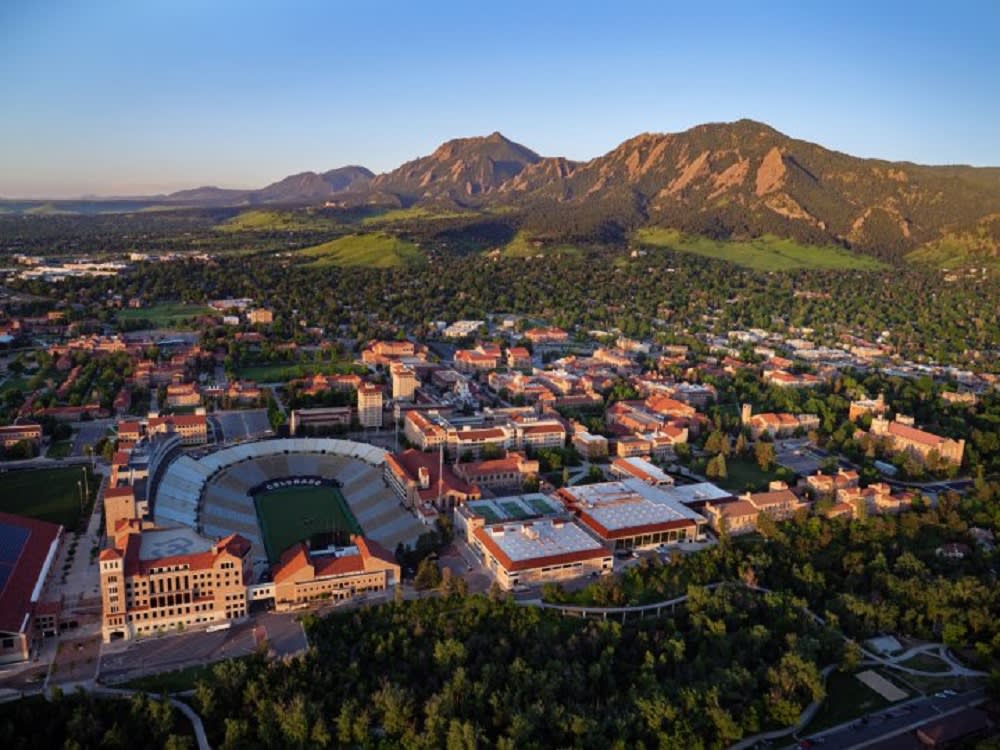 Image courtesy of US News

The University of Colorado at Boulder (or CU to the locals) isn't just for the 33,000 students who are lucky enough to attend the flagship school of the state university system. Many residents of Boulder condos love just walking around the beautiful campus, attending events, and visiting the many attractions that are open to the public. They include the Fiske Planetarium and Science Center and the University of Colorado Museum of Natural History. CU Events are not just for students but they host world renowned speakers, cultural events, and community gathering opportunities for the Boulder community as a whole.

The University of Colorado also features major intercollegiate sports such as football and basketball. The Buffaloes, or Buffs as they are also known, compete in the prestigious Pacific-12 Conference and help bring national attention to the city and campus.
Boulder Creek Path
Boulder Creek Path is an 8.8-mile trail located on the West side of Downtown Boulder that is popular with hikers, walkers, runners, and bicyclists of all levels. Residents of Boulder real estate get their exercise and fresh air by heading to the tree-lined trail that winds through the heart of Boulder along Boulder Creek. It is best enjoyed from early Spring through late Fall.
Boulder Farmers Market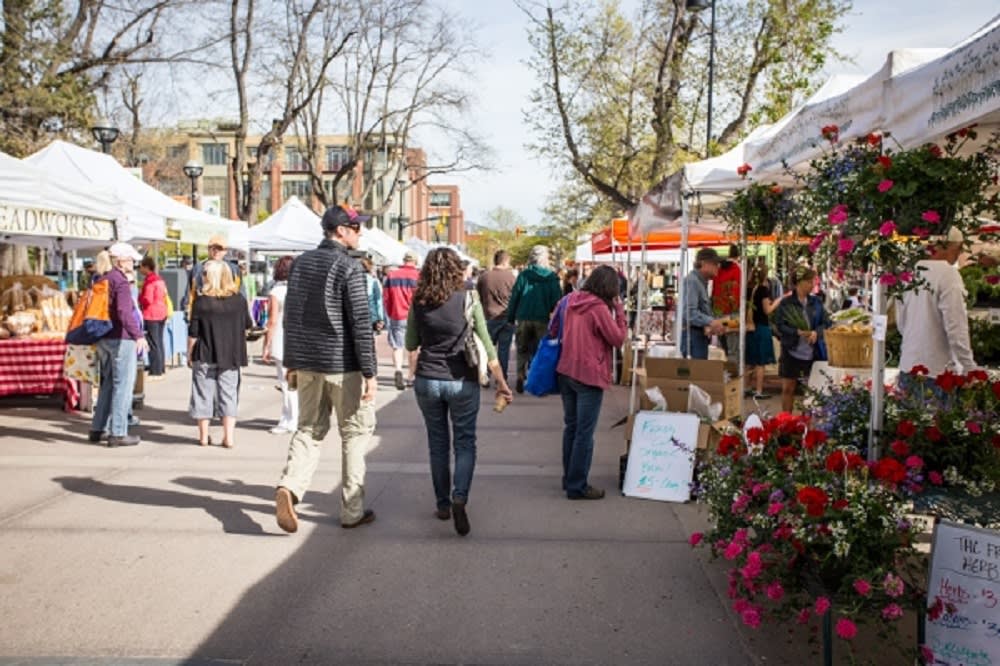 Image courtesy of Downtown Boulder

The Boulder Farmers Market is held Saturday from 8 a.m. to 2 p.m., April through November, and Wednesdays from 4 p.m. to 8 p.m. from May to October. The market is located on 13th Street between Arapahoe Avenue and Canyon Boulevard in downtown Boulder.

The Boulder Farmers Market has been in existence since 1986 and is an excellent way for owners of Boulder luxury homes to stock up on local fares that are sold directly from farmers to consumers. Available products include eggs, meat, cheese, seasonal produce, herbs, and flowers, as well as other items such as gourmet food products and local wines. Boulder is particularly known for its emphasis on organic, non gmo foods, and it's nice to have such a central farmer's market to support our local farmers.
Take an E-Bike tour
While Boulder is a very walkable city, there's also another great way to get out and about in the fresh air. That's by taking an e-bike tour. There are a handful of companies that offer these tours throughout town. The tours focus on the area's rich history, visit the University of Colorado campus, and even stop by local breweries. For those not inclined to be part of a tour, you can rent an e-bike and take a solo ride on the many bike paths around town.

These are just a few of the many activities and attractions in and around the city that can be enjoyed by people who live in Boulder homes. Besides being a winter sports mecca, the Boulder area offers many things to do during the pleasant summer months.

If you are interested in homes for sale in Boulder, your first step is to hire a great real estate agent who can match you and your lifestyle needs to one of the fantastic neighborhoods in the shadow of the Rocky Mountains. For the best client services in town, contact Megan Douglas today.
*Header Image courtesy of Breckenridge Ski Resort