1. Boulder Creek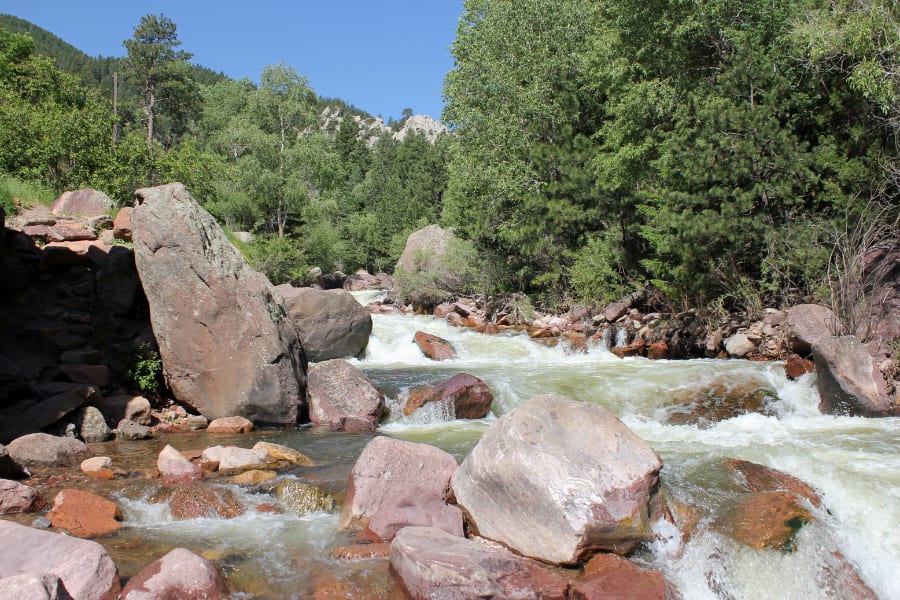 Grab your innertube, your kayak, (or whatever floats your boat!) and dip your toes in Boulder Creek in Boulder. Tube season is from May to August, depending on the snow melt. Expect faster flows and colder water in May and June, and a more mellow float later in the summer. Be careful, the Boulder Creek is lovely and refreshing but can be dangerous in certain spots. Bring a picnic for afterwards and sit on the bank of the creek or under the shade of the trees in Eben G. Fine Park.
Fun fact: Keep your eyes peeled in July because you may just visit on Tube to Work Day! During the week of July 27-31, 2021 local employees don their regular work gear, plus life jackets and wetsuits, for the world's best traffic jam. Only in Boulder!
2. Lake Dillon Reservoir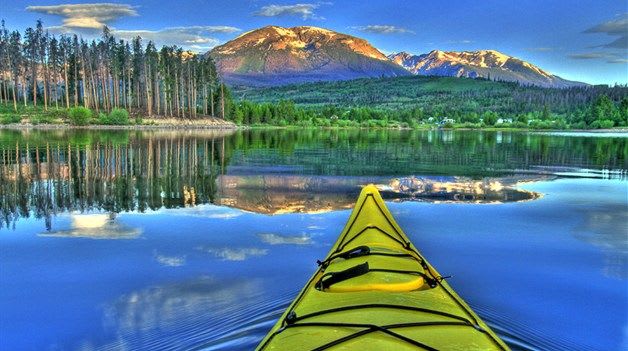 If you're interested in a short trip to the mountains Lake Dillon Reservoir is a little over an hour away near the cities of Frisco and Silverthorne. Here you'll find the world's highest deep-water marina, and over 25 miles of shoreline. Boating is very welcome at Lake Dillon, and if you plan ahead rentals are available at the Dillon Marina. It's extra refreshing in the heat of summer, since the lake is filled from runoff from the mountain snow melting.
3. Boulder Reservoir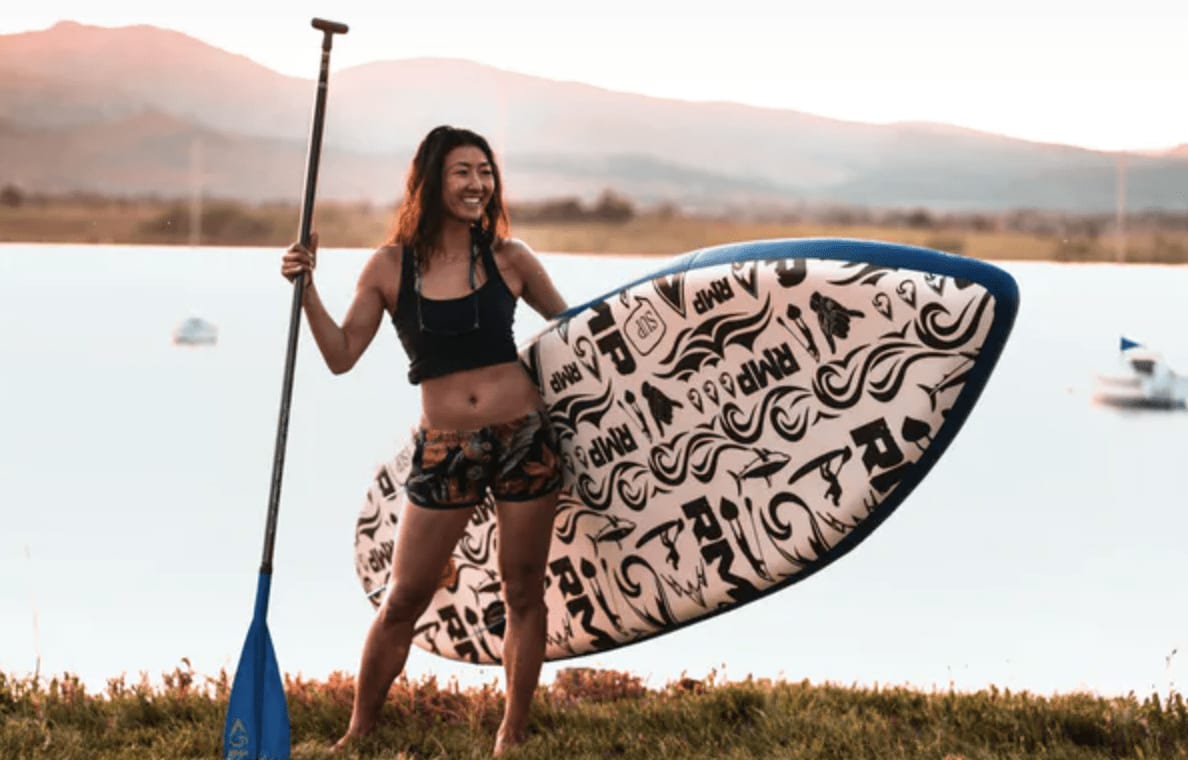 Photo: Rocky Mountain Paddleboard
On a hot Colorado summer day, you can't miss the Boulder Reservoir. It's located just 15 minutes north of Boulder and allows for a nice reprieve from the Colorado summer heat. The Reservoir is open for swimming, kayaking, canoeing, paddle boarding, or sail boating. It's about as close as we get to going to the beach in Colorado. So, pack a picnic and enjoy the sandy shoreline beach. If you don't own any outdoor water sports gear you can rent them for a day-use fee.
4. Water World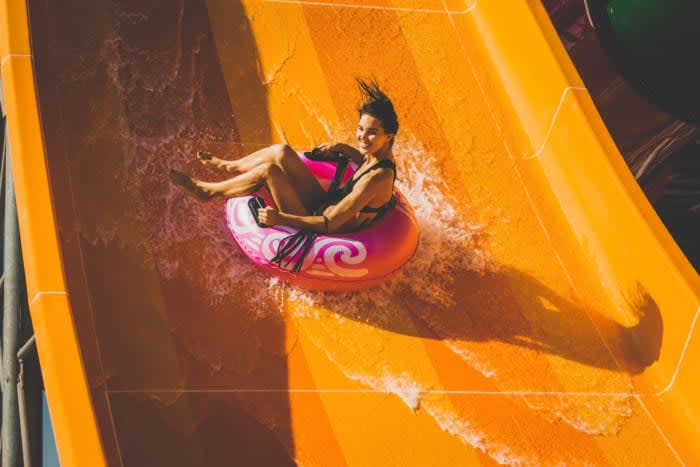 Last summer was a bummer for water parks but we're back to the fun in 2021! This record heat gives everyone a great chance to visit to Water World. Located near 88th and I-25 this nearby water park is a great place to enjoy water rides for all ages. If you have been before there's two new rides to try out this year.
5. Grand Lake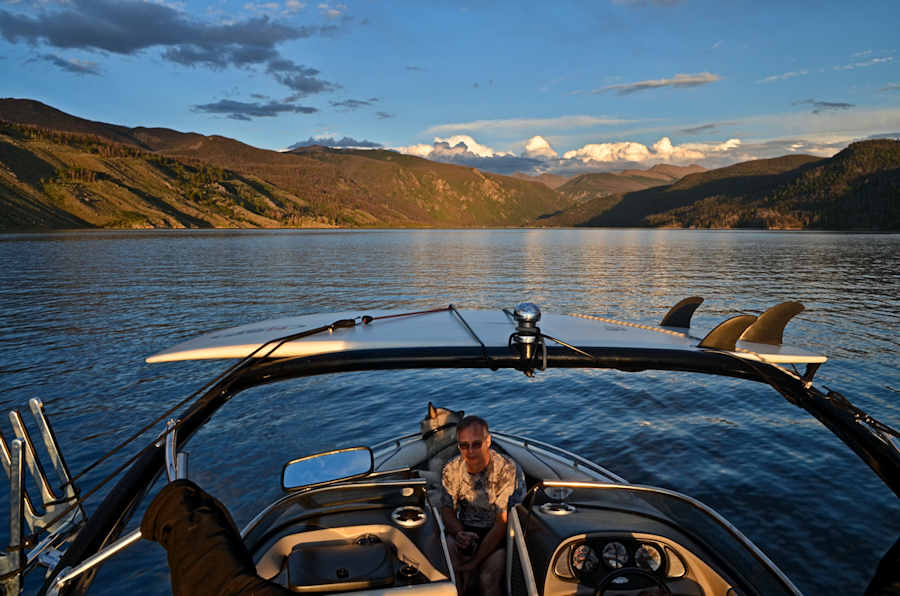 Grand Lake is one of my favorite mountain getaways. It's not too far from Denver but I do prefer a weekend stay as to a day trip. The lake itself has gorgeous mountain views and lots of opportunities for wildlife sitings. After the fires last year this town could use all the support and love we can show them. Enjoy boating on Grand Lake or taking time to grab a bite and wander down Main Street. At an elevation of 8,369 you can be sure that the lake is a refreshing getaway during these summer days. Grand Lake supports short term rentals so they have many options to choose from. It's a town that has been gaining popularity for many years so you'd be best to plan ahead.
Fun fact: As Grand Lake is a naturally occurring lake, you'll find many of our native species of fish populating the lake, including our state fish, the rainbow trout.
Get Out and Explore Colorado's Best Places to Cool Down! Who knows maybe you'll find a new favorite place!
Enjoy cooling off this summer. If you find a new spot that you love let me know and I'll make sure to share it so others can enjoy too. Or, if you're exploring one of these new towns and find yourself falling in love, let me know. Remote working opportunities has many Coloradans moving into the mountains, closer to nature, or considering second homes. I can show you how to leverage a short term rental and second home or a standard new primary home purchase in a new location.
Source: Hashtag Colorado Life, Water World