What Does Buying and Selling a House in Colorado Look like
in Summer 2021 For Buyers and Sellers? And the data behind it.
As we head toward the Summer months there is a tale of two markets in the Denver area. One market that has been hot since January 2021 and another that shows historical slow downs in the Summer months. June has become the month of transition. I wish I had a crystal ball and could tell you exactly how things will go but the reality is that real estate is unpredictable. It's largely based on supply and demand but also strongly impacted by human habit. By using historic data, current data, and my experience working in the Colorado market here's how I believe it's going to play out in 2021. This can always ebb and flow. For example, the impact that dropping mask mandates has had on the market is something we could not have predicted with many more Buyers distracted by summertime vacations, getting out to see friends and family, and just enjoying the Colorado lifestyle.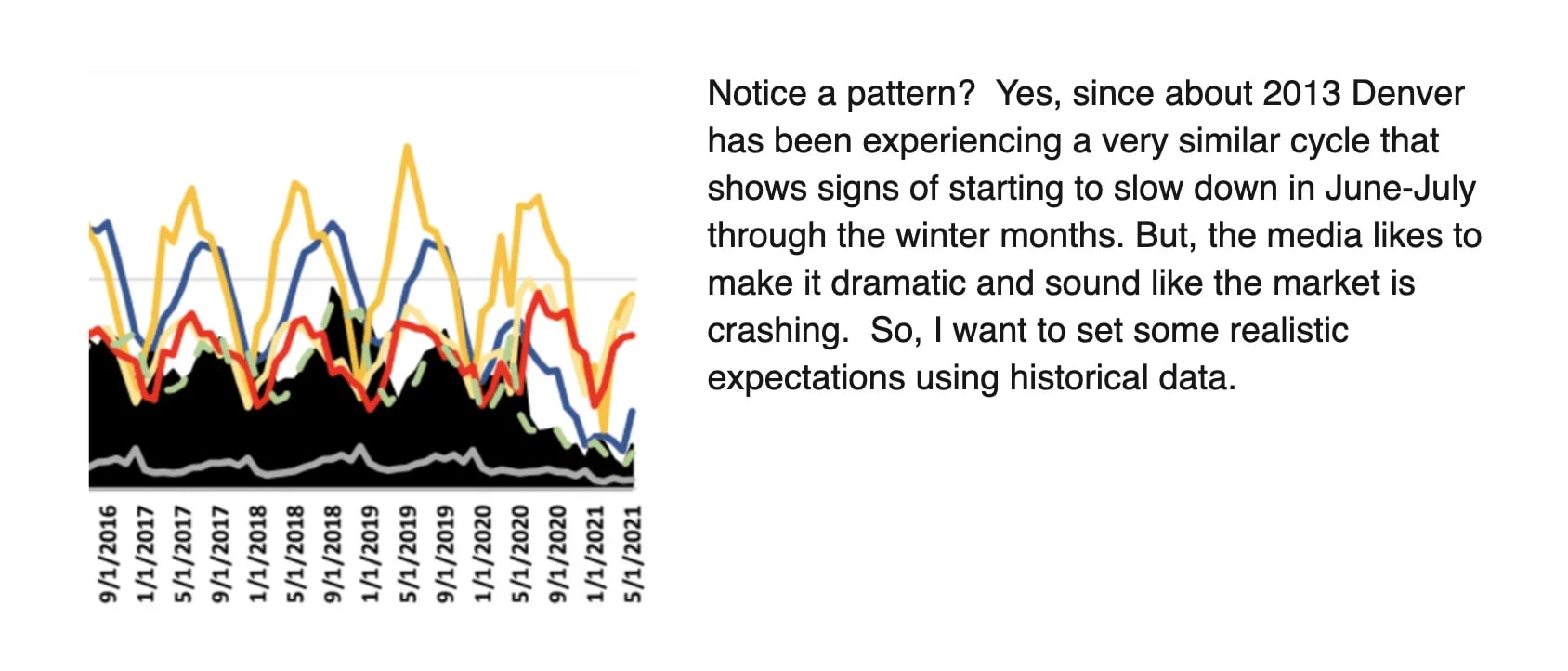 Denver's Summer Cycle
I'll use the Denver Metro area as the trending leader for demonstrating the Colorado market expectations. It's a little bit easier as there is more data to collect and more clear trends. In some of the smaller markets an unusual listing or two can throw it off. Denver, Boulder, Colorado Springs, and Ft Collins tend to follow similar habitual patterns. The mountain towns like Vail, Eagle, Silverthorn, Breckenridge, etc can vary a little bit with ski season being a factor in buying and selling homes.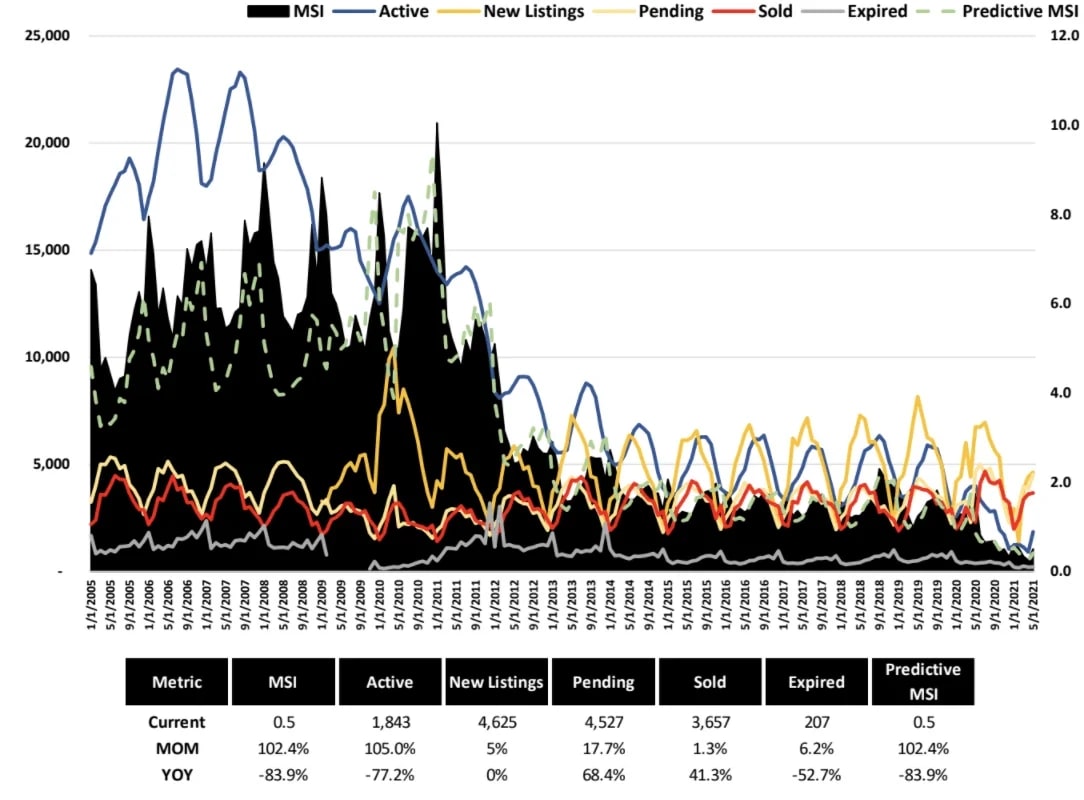 Years ago the summer slow down started after July 4th but for the last two years (excluding 2020 because data is off during a pandemic) the Summer slowdown started after June 4th. The primary reason for this is that is Buyer fatigue. In prior years the market started to heat up between February and March. But the last two years my phone has been ringing off the hook between Christmas and New Years leading to a rush out of the gates in January. So, back to Buyer fatigue, if a potential Buyer has been looking for a home and competing in multiple offer situations since January or February, they are tired by June. Sometimes they take a break and come back in the later summer, sometimes they resign a lease, etc.
Now here is where the human element comes in and impacts trends more than just supply and demand. We know that there are not enough listings for the Buyers looking. This year with mask mandates lifting, unusual school schedules, and Coloradans generally enjoying outdoor lifestyles we've seen the slow down set in since Memorial Weekend. The weather has been beautiful and the weekend warriors, summertime vacationers, and generally people wanting to get out and see friends and family has taken some precedence over looking for a home.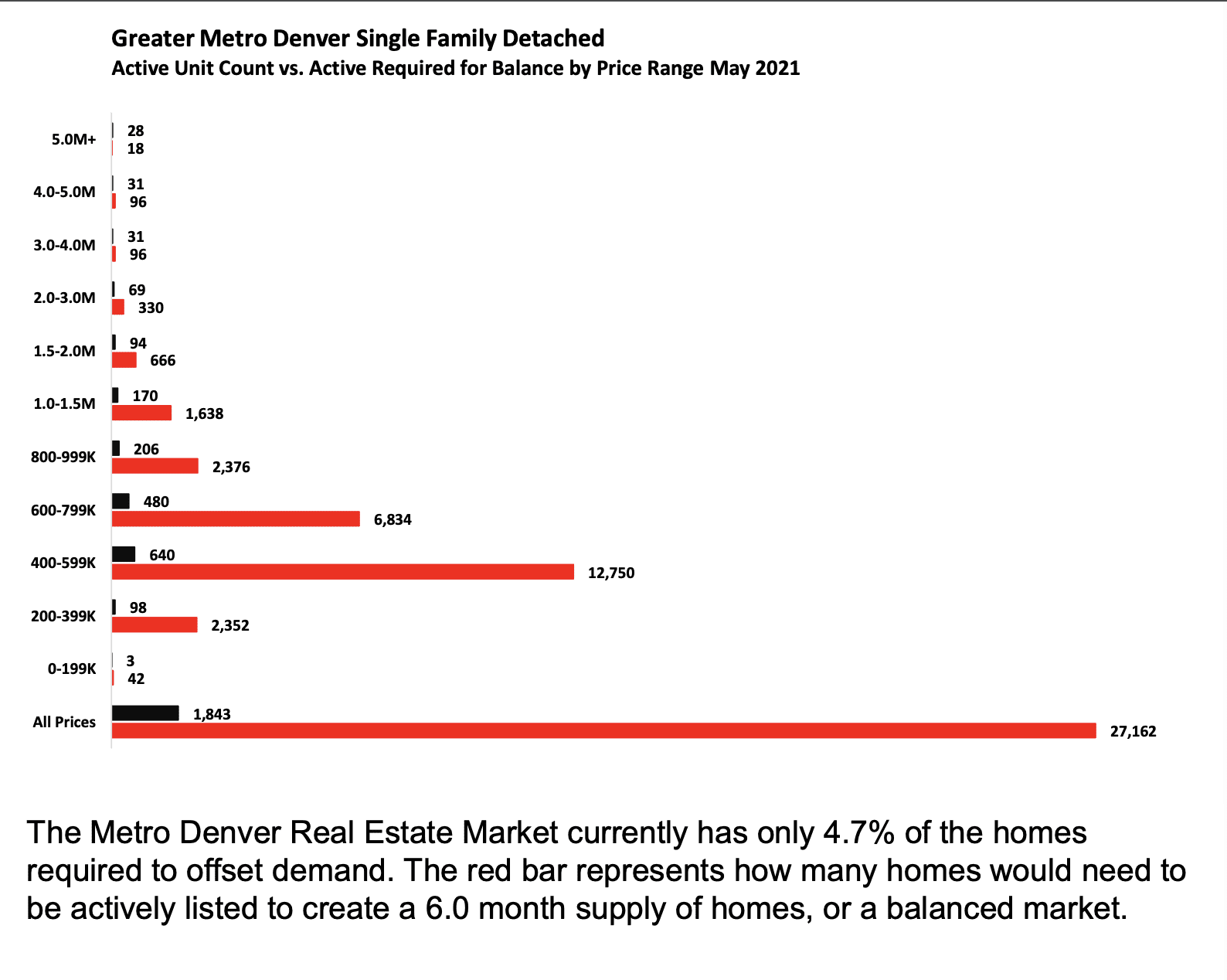 What does this mean for Supply and Demand?
Houses still sell this time of year! In fact, in order for Denver to be considered a balanced market we'd need over 27,000 homes (demand) to have enough supply for the demand and right now we only have about 1,843 listings (supply). However, we're spoiled in Colorado and all year so far the narrative has been to put your home on the market and have multiple offers in the first two days and then move forward with one.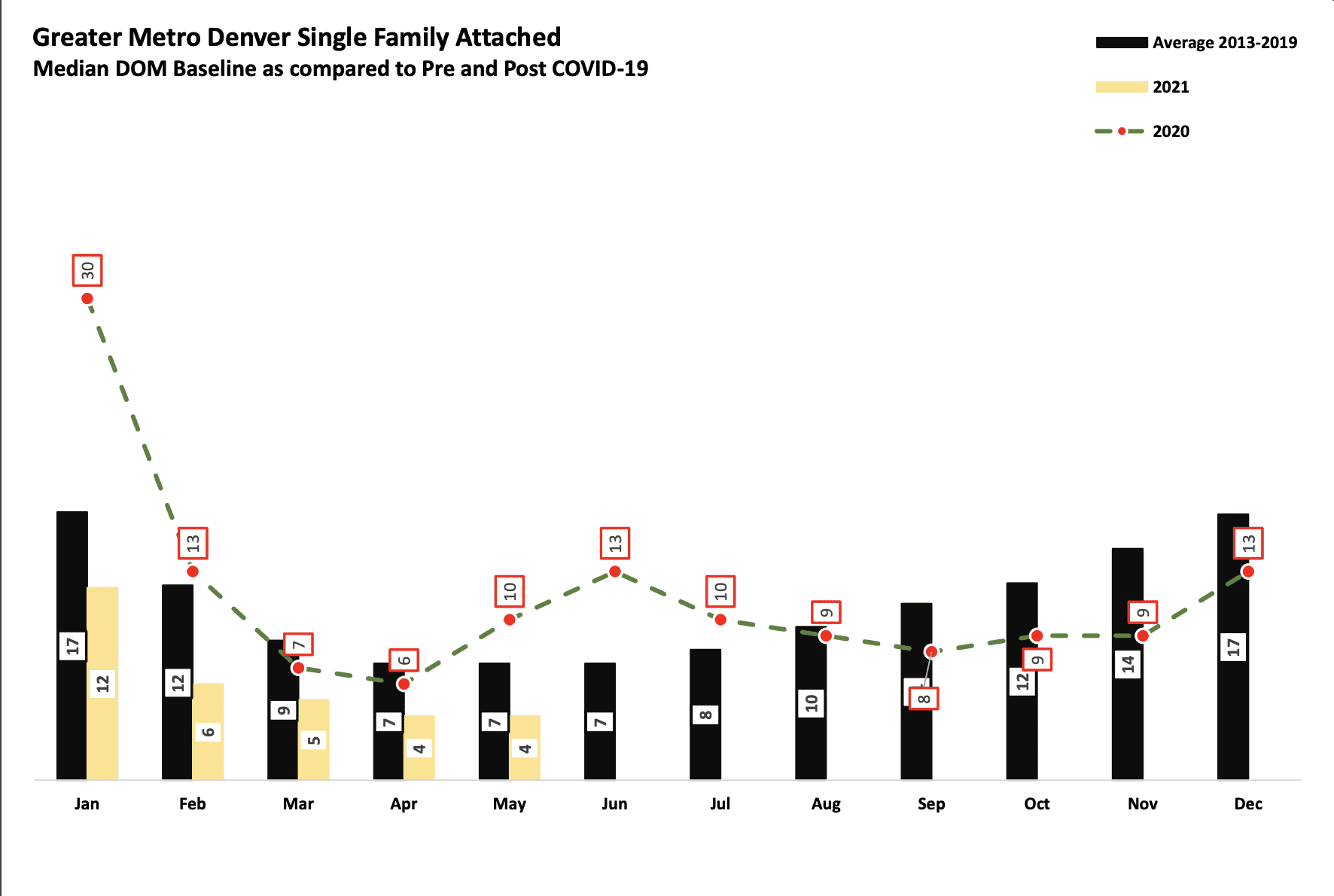 What does this mean for showings and time on market?
The expectation this time of the year shifts from 2-4 days on market to closer to 2-3 weeks on market. Compared to the national average this is still a swift moving market. Sometimes it can just be hard to get your head around the shift happening that fast overnight.
Something new in 2021 which is an unusual shift...I have noticed that the weekend warriors are out in full and showings are largely occurring during the weekdays. I think this is a result of work from home schedules and the desire to be out experiencing the outdoors on the weekends. You can also see that as we get deeper into late Summer, Fall, and the Holidays the time on market tends to extend.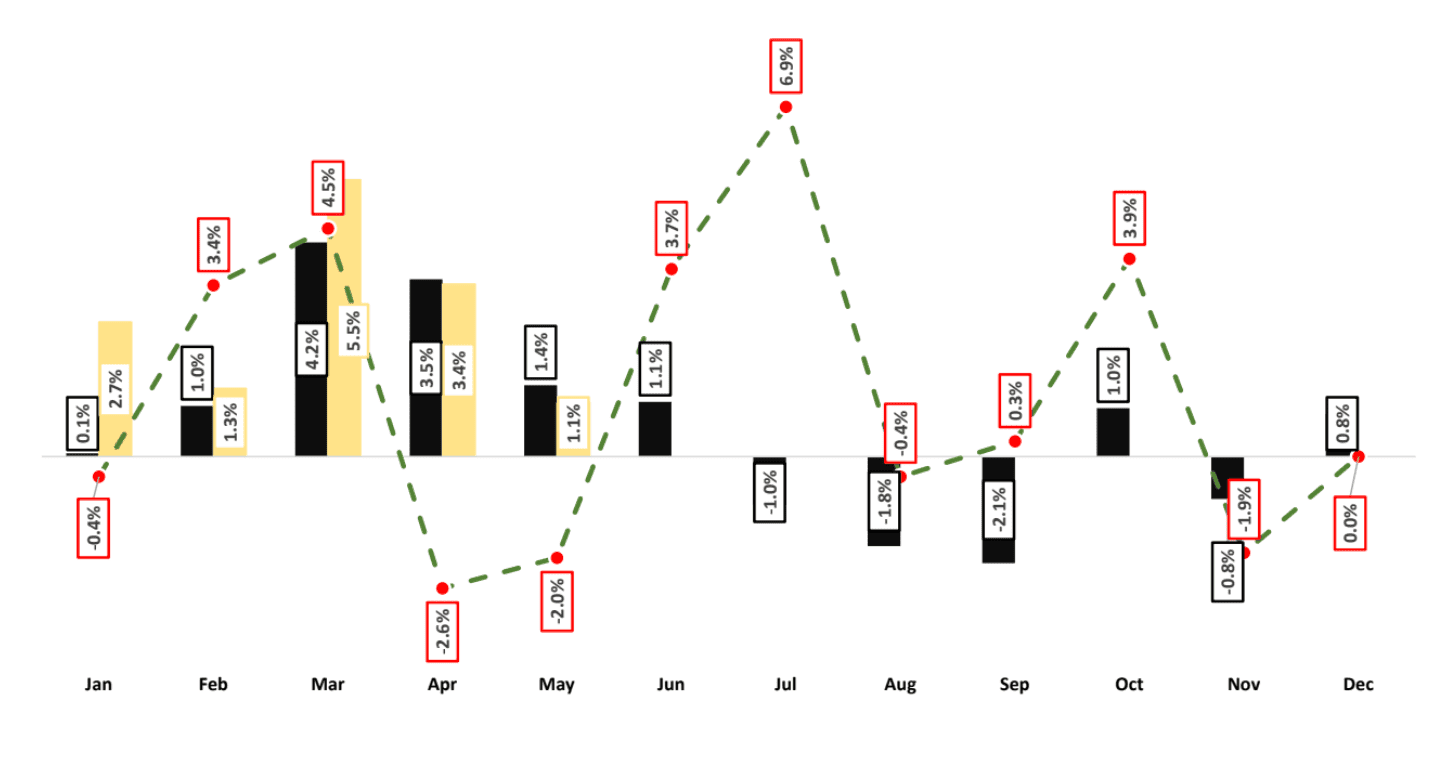 What does this mean for pricing?
With less showings there is a bit of a pull back in pricing to the true market prices instead of making a reach to a higher pricing category. Historically the bulk of the appreciation is established by properties closing between February through June. So, as a Buyer you're still paying for the appreciation that has happened so far in 2021. A positive is that since the market has been increasing all year it's typically easier to move through appraisal since there are comparables to choose from that support the contract price. In Colorado there's not really such a thing as stealing a property for below value but there is paying fair market value. Since you're usually not in as large of a competitive situation this time of the year the prices tend to stay closer to the list price. For example, a home that was on the market in March may have had 10+ competing offers and now they have 3 strong offers. I still strongly recommend going in with a strong offer up front and competitive terms with inspection, appraisal, timelines, etc. Now is not the time to drop all of the competitive clauses but it's much easier to win a 3 offer bidding war than the resources that the other 10 bidders might have in the Spring.
As things fade into Fall and Winter you'll come across the occasional motivated Seller who is being transferred for a job or something like that. If you're using a lender who can close sooner or if your moving timeline can accommodate the Seller's schedule than items like this might give you the competitive edge. For example I'll see Sellers request to stay in their home for one final Thanksgiving.
Based on historical data from 2013-2019 listing prices decrease about 0.8%-1.0% June to July. The green line is 2020 but that's because this time of the year was when we were finally able to start showing properties again after a couple month showing freeze, so I think concentrating on the more historical data is more accurate here.
Making A Moving Strategy For You
Meeting with each client to talk about why you're making the move, what you're looking for in your next home, and the best timeline is important. Sometimes these market shift dynamics are the deciding factor and sometimes it's the client's timeline the is the deciding factor. I can work with both and provide accurate expectations in any Colorado market. If I could waive my magic wand and make the perfect strategy for you based on the historical market shift dynamics, my overall recommendation would be:
- If you're a Seller sell in the mid Spring. Get in touch with me now so we can start to get your home ready and come up with a moving timeline. Often I'll take exterior photos now when it's looking beautiful and have them ready for marketing in the Spring. We can talk about strategies with post closing occupancy that will allow a smoother transition between Selling your home and Buying the next.
- If you're a Buyer I like early Spring the best as there are homes to choose from but you have to be willing to move fast. You're not paying the year's appreciated prices yet and with the trends we've been seeing will get to enjoy additional equity within the year. Or for those who need to "sleep on it" I like Buying in late summer. In that case you're paying the appreciated prices from the year but there is less Buyer competition. However, there are also typically less listings to choose from.
If you're thinking of Buying or Selling lets meet and chat about what's important to you and what strategy works best.
Written By: Megan Douglas, Broker Associate, Compass Colorado.
Graphs and data points By: Megan Aller, First American Title Insurance.