So you're getting ready to put your Boulder home for sale. Perhaps you feel overwhelmed by all of the pre-listing prep. Where do you even begin? Megan Douglas is here to help you make a great first impression on buyers and sell your home for an optimal price. From exteriors to interiors and everywhere in between, here are the steps you need to take before listing your home.
Overall
A crucial first step is gathering any documents, manuals, warranties, and significant receipts that might be helpful for a buyer. A potential buyer will appreciate having this handy! You should also collect your house keys, mail keys, storage shed keys, and remotes — there's nothing worse than misplacing these small but crucial pieces!
Then, you'll want to begin the process of decluttering and touching up. Throw or give away any items you don't want to pack. Look for scuffs or areas that need a fresh coat of paint — the Mr. Clean Magic Eraser is truly magic and is an easy way to get rid of marks. If there are repairs you've been putting off, make sure to get to those ASAP — it will help make inspection smoother. Check to make sure any smoke alarms or carbon monoxide alarms work and are at least 15 feet from every bedroom (as required by law). Within a month of listing, you'll also want to replace the furnace filter.
Curb Appeal
Check on your gardens! A brown, decaying garden won't photograph well and will make your house look poorly maintained. Consider some landscaping upgrades. If you have a front porch, sweep it or blow it clean so it looks appealing in photos. You could also place a seasonal potted plant on your porch to add an extra touch. If your Boulder property has an alley, make sure that it's also clear and maintained.
Backyard
Similar to your front yard, you want the backyard to look luscious. Plant a garden or some nice flowers, and clean any patio or back deck areas. You'll want to stage a relaxing-looking scene, so consider adding a table and umbrella and updating any pillows on your existing outdoor furniture. Adirondack chairs are timeless and remind buyers of warm summer nights. You could also add a tasteful doormat that welcomes guests!
Main Floor
When buyers enter your piece of Boulder real estate, you want them to feel welcomed and comfortable. They should be able to envision themselves living there, which is why you should make your own belongings as scarce as possible. Start with the living room by removing any personal photos that make your home look too "lived-in." Stage a classic, comfortable-looking scene — clean furniture, fluffy pillows, pristine floors, etc. A vase of fresh flowers never hurts!
Moving into the dining room: be sure your table is clean and clear. You can set it with placemats and glassware, so long as it's all coordinated and visually appealing. You'll also want your kitchen to shine! Clear the countertops of excessive appliances (your potential buyer doesn't need to know you own six Nutribullets!), and make sure they shine. A kitchen plant or other accessories add a homey touch to the space.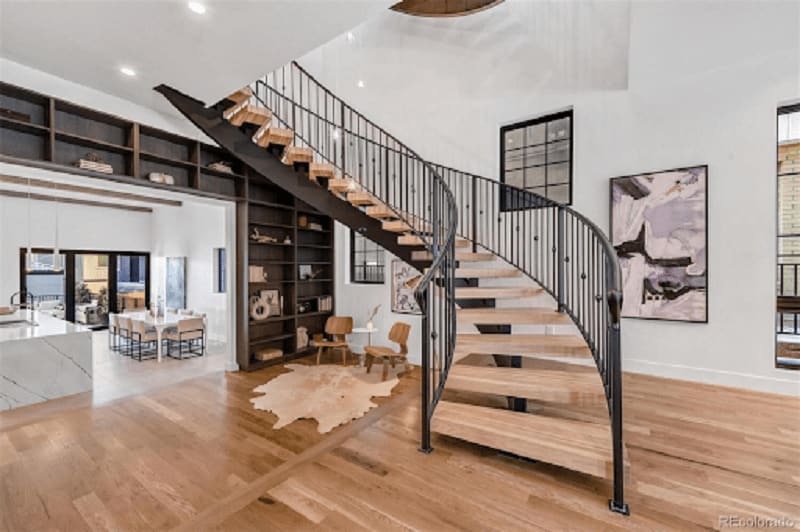 Main Bedroom/Bath
Clearing out your living areas does not mean hiding things away in your bedroom! Your bedroom needs to look just as clean and streamlined as your home's other areas. Clear off your nightstands and dressers, so they're decorated with accessories (like lamps or flowers). If you have superfluous furniture like benches, tuck those away — they can make a room look smaller, and you want your room to feel as spacious as possible.
The primary bathroom should also be crisp and organized. Scrub everything so the room glistens. Clear out your drawers and shelves to highlight storage possibilities. Hanging fresh towels and linens will make the space look picture-perfect. Other items you don't need? Plungers, hampers, toilet brushes, and bottles — let buyers imagine their own things filling the space.
These same steps apply to guest bedrooms and bathrooms — they should also be cleaned and staged to perfection!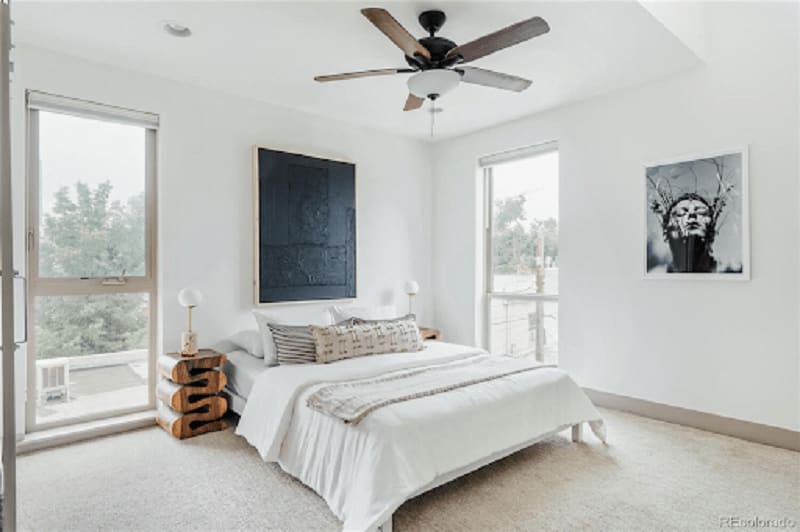 Office
If your Boulder house has an office, this is a major plus. Staging this area means emphasizing the room itself and not all of the gizmos and gadgets you've put in there. Get rid of any televisions, computers, printers, etc. Clean shelves and an accessible desk and chair are likely all you need to help buyers envision themselves working in this room (or using it for another purpose).
Stairwells/Floors
Your carpets and floors may just need a good scrubbing, but if your stairs or floors need replacing, begin that project ASAP. Installing new carpets or flooring makes your home look clean and modern.
Basement/Laundry
If your home has a basement or accessible laundry area, then emphasize this! A basement makes a great playroom, living room, or spare bedroom and can increase the value of your home. Depending on how you're planning on staging this area, you'll want to remove all unnecessary furniture. A yoga mat or some exercise equipment can turn a basement into an appealing home gym. Similarly, clearing out personal touches and staging a couch and chairs can help a basement look like an entirely separate living and entertainment area.
Your laundry area needs to look accessible and organized. Hang those blouses that have been sitting on your drying rack for days, and gather any missing socks! There's no need to show laundry products — a clean room will speak for itself, in both tours and photos.
The key to preparing your home is making its natural assets truly shine through. Need help identifying these? Reach out to
Megan Douglas
for help staging and listing your Boulder home.
Megan Douglas