Are you curious which home remodeling projects will give you the highest return?
As a Realtor I see people pick and choose what they think Buyers will like to be updated all the time. Sometimes they choose right but often they choose wrong. Because I represent both Buyers and Sellers in the Boulder and Denver areas I'm constantly hearing feedback about the chosen updates. In turn I also get to hear comments like "Why did the Seller replace X but not touch the Z? The Z would have meant more to me."
In our changing real estate market Buyers have the choice to be more picky. There are more homes to choose from and I'm seeing the major decision maker being if the home is move in ready or not. As a Seller it's going to benefit you to perform some pre listing preparation before listing. One thing I don't see mentioned on here is that a fresh paint job can do wonders for a home!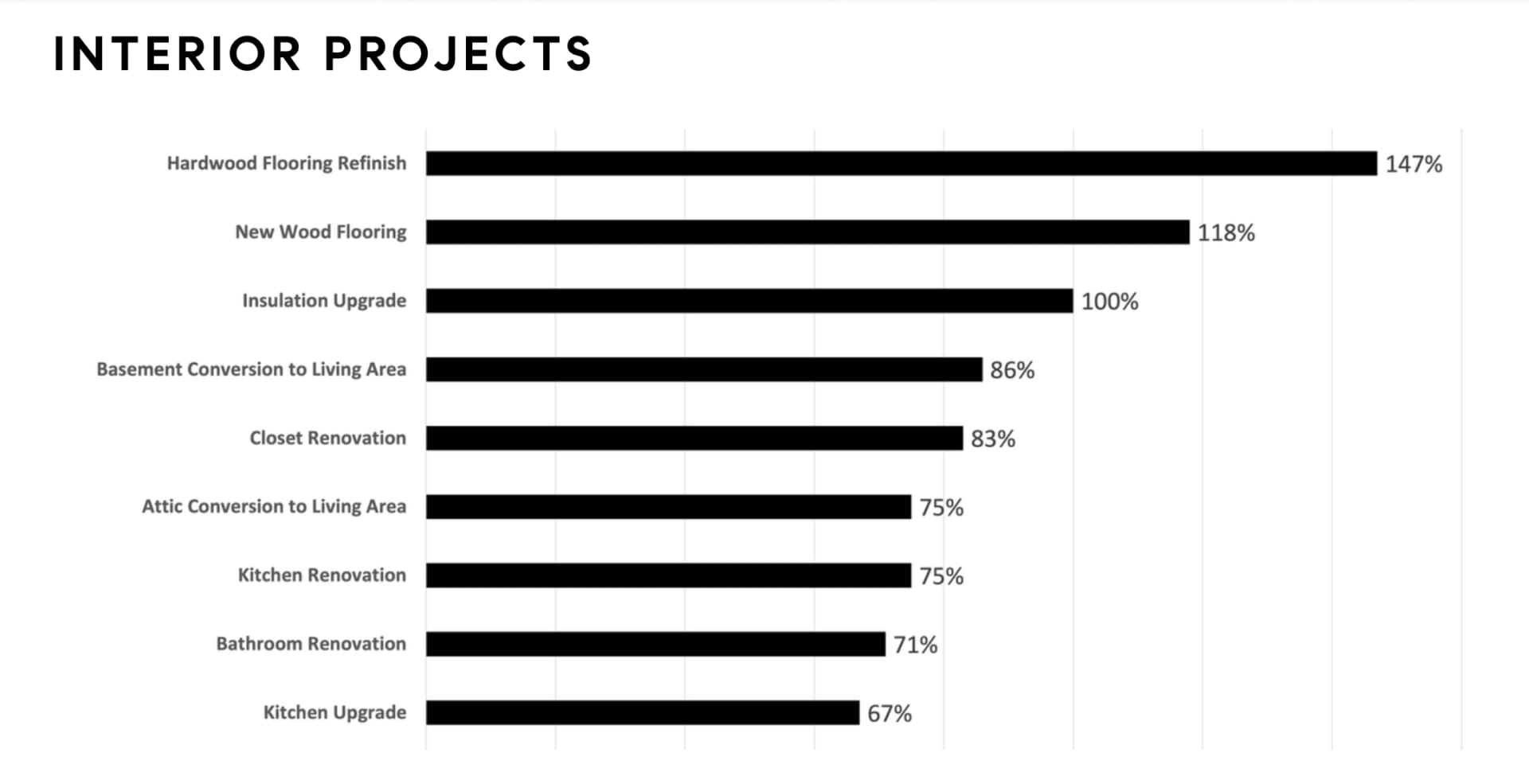 You only get one chance at a first impression and I often find the home Sellers underestimate the importance of curb appeal. As a Realtor who believes strongly in first impressions I make sure the curb appeal is drawing Buyers in. Some small but important updates are: a clean entry (clear leaves, spider webs, and dust), fresh door mat, good lighting, and fresh flowers. Choosing the right accents to refresh the front door of your home can make it go from ho hum to wow! For the larger and more functional items roofs, garage door, siding, and windows can all contribute to a better return on your investment.

If you're thinking about making interior or exterior updates on your home I highly recommend first making yourself happy as your home should be a place you love. But, if the idea is to get a return on your investment I'm happy to come by and give you my professional opinion on updates as some things you're considering may be a good investment and others not. Get in touch for professional advice on home updates from your Colorado Realtor Megan Douglas.