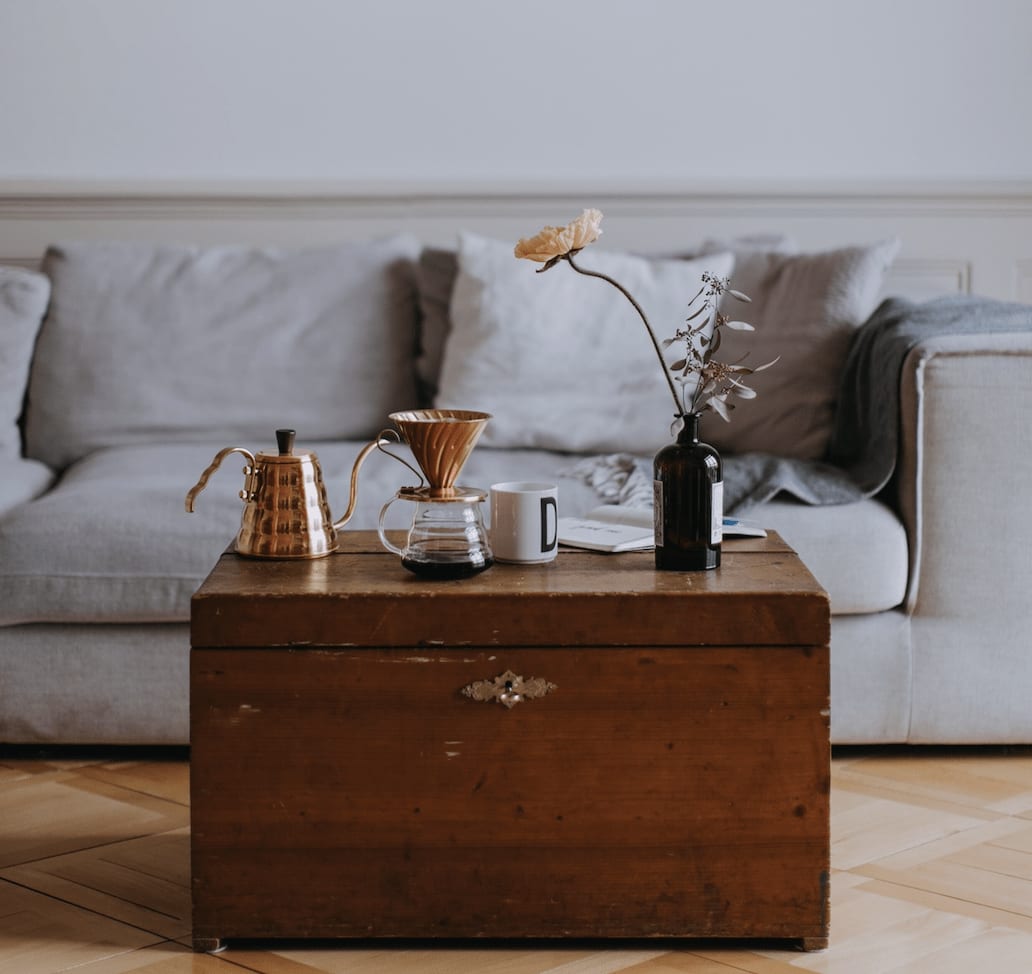 Few things give new home buyers peace of mind about their real estate purchase as much as a solid home insurance policy. This ensures that if disaster strikes in the form of a tornado, house fire, or otherwise homeowners won't be on the hook to foot the bill for expensive repairs on their own.
Exactly what does home insurance cover, though? Are there any key things homeowners might assume are covered that actually aren't?
In this latest installment of our handy
Home Buyer's Guide to Home Insurance
, we'll explain what's covered under most insurance plans plus some key exceptions so you know just how soundly you can sleep at night in your new home.
What does homeowner insurance cover?
A standard home insurance policy generally covers most (but not all!) natural disasters, theft, and accidents.
For instance, when a hailstorm does a number on your roof, you'll file a claim and your home insurance company will help you pay to get it repaired. If the damage to your home has made it uninhabitable, your insurer may even pay for a hotel room until you can move back in.
"Generally, home insurance pays to repair or rebuild your property if it is damaged by fire, wind, lightning or other natural disasters," says Josh Herz, president of Associated Insurance and Risk Management Advisors.
"It also covers your personal belongings, additional living expenses, and liability for you and others if, say, when someone is injured on your property and litigates for damages."
That said, all policies are different, so you'll want to read through your home insurance documents carefully. Plus you might be surprised by what's not typically covered in the fine print. Here's what you need to know.
Does home insurance cover fire?
Whether you're grappling with damage caused by a wildfire, lightning, electrical problems, a grease fire on your stove, or even a candle you left lit by accident, take heart that most house fires will be covered by home insurance.
And good thing too, since house fires are surprisingly common, with roughly one in every 350 insurance homeowners filing a claim due to fire or lightning each year. On average, insurance companies pay out $11,971 per claim to help repair fire damage.
Does home insurance cover water damage?
Water damage is typically covered by a standard homeowner insurance policy, as long as it was sudden and accidental i.e., a pipe freezes, bursts, and floods your basement, or your hot water heater explodes.
Roughly one in every 50 insurance homeowners files a claim for water or ice damage every year. On average, insurance companies pay out $10,849 per claim. However, not all water issues are covered (more on that next).
Does home insurance cover water leaks?
While sudden water damage is typically covered, insurance companies generally won't cover water leaks that appear gradually due to wear and tear, or are the result of poor maintenance.
In other words, if your roof is old and springs a slow leak, or if a pipe freezes and bursts because you didn't shut off your water supply when you were away over winter break, good luck you could be on your own.
It's also important to know that your insurer will help cover the damage caused by water, but it probably won't help pay to repair or replace the source of the damage. In other words, it won't be buying you a new dishwasher if your own appliance flooded your kitchen.
Does home insurance cover plumbing?
Since plumbing problems can result in water damage, a standard home insurance policy should cover the problem if it appears out of the blue (i.e., a burst pipe). But if your pipes are just generally leaky, old, or poorly maintained, you might be on your own.
Does home insurance cover the roof?
This depends on what caused the damage. If your roof (as well as other parts of your house) gets pummeled by wind, hail, or a healthy tree falling, this is typically covered by home insurance.
It's a good thing, too, since approximately one in every 40 insured homeowners suffers wind and hail damage each year, with claims paying out $11,200 to fix the problem.
Yet once again, your policy won't help you out with normal roof aging and wear and tear. You're responsible for maintaining your roof, which will need to be replaced around every 30 years (give or take, depending on what it's made of).
If a tree falls on your roof because it was dead or rotted out, this could constitute neglect, and you could be on your own.
Does home insurance cover hurricanes?
This also depends, since hurricanes inflict damage in one of two ways wind and water.
Damage from wind is typically covered, although your insurer may put in place a separate, higher deductible for wind damage caused by hurricanes.
Meanwhile, flooding caused by hurricanes is typically not covered by a standard homeowner insurance policy.
Does home insurance cover theft?
If someone breaks into your home and steals some of your belongings, your insurer will typically help you pay to replace those stolen items. Similarly, if a thief damages your home during the break-in, your home insurance company will help you pay for repairs, too.
Theft is surprisingly common, with approximately one in every 400 insured homeowners suffering property damage or loss caused by theft. On average, these claims pay out $4,391 annually.
Does home insurance cover pet bites and other injuries?
If your dog (or cat!) bites someone in your home, or if a visitor trips and falls down the stairs, your guests may want you to pay for their ensuing medical bills. You might also need to pay for lost wages if the injury prevents them from working.
Most standard insurance policies include what's known as liability coverage, which means that your insurer will help pay for these expenses if someone gets hurt on your property.
This is good for you, since the average claim for bodily injury is roughly $45,000. Approximately one in 900 insured homeowners file claims of this type every year.