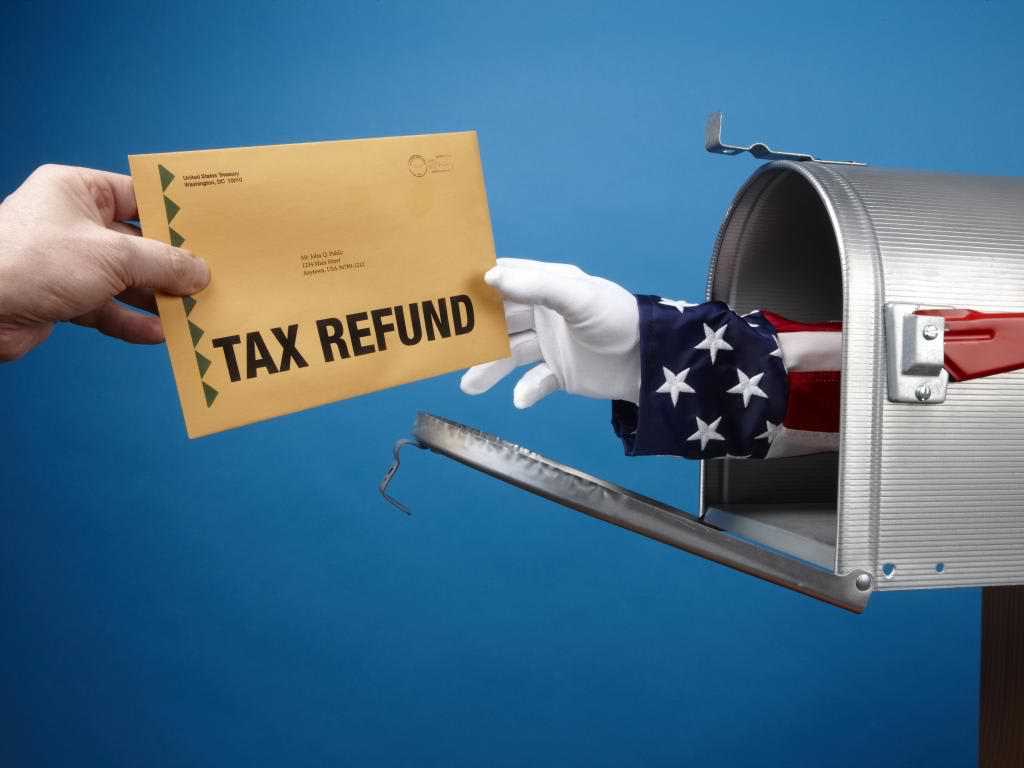 This time of year, many people eagerly check their mailboxes looking for their tax return check from the IRS. But, what do most people plan to do with the money? GO Banking Rates recently surveyed Americans and asked the question – "What do you plan on doing with your tax refund?"
The results of the

survey

were interesting. Here is what they plan to do with their money:
41% – Put it into savings
38% – Pay off debt
11% – Go on a vacation
5% – Make a major purchase (car, home, etc.)
5% – Splurge on a purchase
Upon seeing the research, I wondered if this could help with a constant challenge cited by many people who wish to purchase a home – saving for the down payment. As I have addressed in several prior posts, a 20% down payment is not necessary to obtain a loan. Here's a post about Should I Wait To Put Down a Down Payment? to answer your questions about how much is enough.
"With a sizable tax refund, the average American would have a decent down payment depending on which region or market you live in."
They went on to add:
"Approximately 5 percent of all respondents indicated they would make a major purchase which does not seem like a lot. However, there is a bigger group 41 percent who see saving the tax return is best and that group could be potential homebuyers if they are not already."
In other words, putting that money toward purchasing a home is a form of savings.
Other smart ways to utilize your tax refund in real estate are:
A down payment towards an investment property. You may have read my recent blog post How Much Equity Have You Gained in Your Denver Home?, now imagine if you had multiple homes gaining you equity every year.
Put your tax refund towards the principal of your homeloan. Before you do this ask your lender to show you what the new amortization schedule would look like with X amount towards the principal. The last time you saw this document was at the closing table, but it's amazing what this can do over the 15-30 year life of a loan.

Bottom Line
When you consider that first-time home buyers in 2016 had an average down payment of 6%, a decent tax return could go a long way toward the necessary funds needed for a down payment on a house. Or perhaps, the down payment needed by a son or daughter to make their homeownership dream a reality. How are you going to spend your return? Give me a call so we can discuss your options.
You May Also Like These Blog Posts