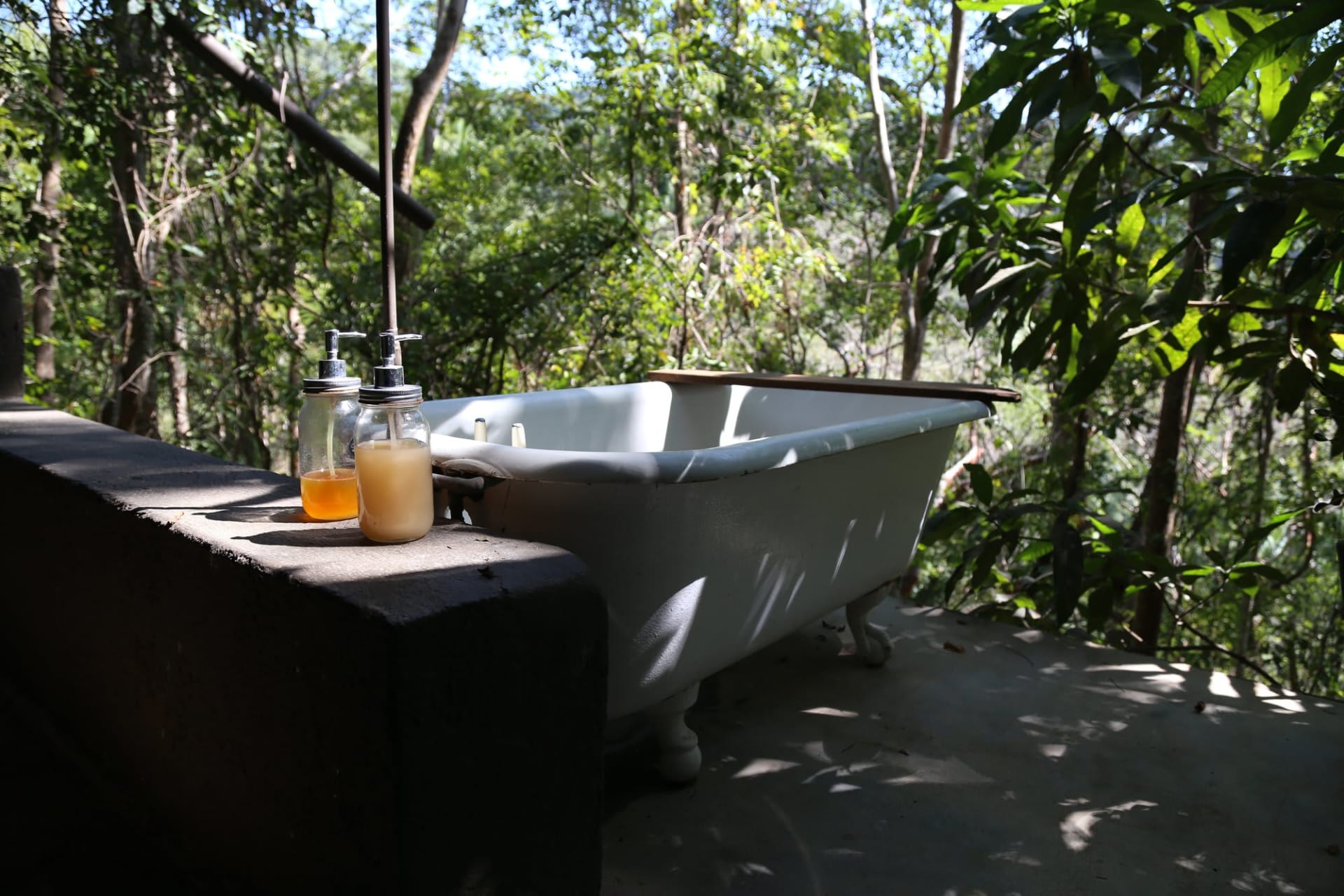 Contrary to Popular Belief (and Local New Construction) Homebuyers Still Want Bathtubs.
Yes, yes, we've all been told that "bathrooms and kitchens sell houses." But according to an illuminating new survey from realestate.com, one particular bathroom feature is a real deal-maker: a claw-foot bathtub.
For real? Yep, per the survey's participants, homes that had a claw-foot bathtub in the listing sold, on average, for 29 percent above asking price. That's some serious ROI now, folks.
We were honestly surprised, too: We would have expected a more modern amenity (like a rain head shower or trendy tiling) to be the hot ticket item. But it just goes to show ya that some classic character features have real staying power—especially ones you can take bubble baths in.
Pictured above: Outdoor bathtub…which might be a bit impractical, but we just loved the photo. You should probably install yours INSIDE the bathroom if you really want to have a positive impact on your home's value!
RELATED: 10 FEATURES THAT ARE STATISTICALLY PROVEN TO UP YOUR HOME'S RESALE VALUE
Need a great contractor, or a recommendation for where to buy a bathtub? Contact us!
PS…in our experience, Colorado homebuyers are usually pretty excited to see any kind of deep soaking tub in their future bathroom…they are usually thinking about a long, hot soak after hiking, biking, running…or you know, any of those activities we all love to over-do here!