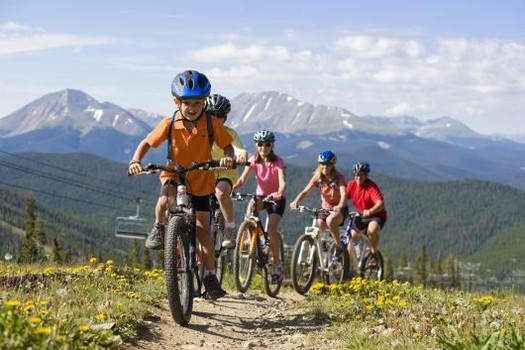 The sales of vacation homes skyrocketed last year. A recent study also revealed that 25% of those surveyed said they'd likely buy a second home, such as a vacation or beach house, to use during retirement. For many Baby Boomers, the idea of finally purchasing that vacation home (that they may eventually use in retirement) makes more and more sense as the economy improves and the housing market recovers.
If your family is thinking about purchasing that second home, now may be the perfect time. Prices are still great. If you decide to lease the property until you're ready to occupy it full time, the rental market in most areas is very strong. And you can still get a great mortgage interest rate.
But current mortgage rates won't last forever…
According to FreddieMac, the interest rate for a 30 year fixed rate mortgage at the beginning of April was 4.4%. However, FreddieMac predicts that mortgage rates will steadily climb over the next six quarters.
Let's assume you want to purchase a home for $500,000 with a 20% down payment ($100,000). That would leave you with a $400,000 mortgage. What happens if you wait to buy this dream house?
Prices are projected to increase over the next year and a half. However, for this example, let's assume prices remain the same. Your mortgage payment will still increase as mortgage rates climb to more historically normal levels.
This table shows how a principal and interest payment is impacted by a rise in interest rates:
Cost of Waiting $400K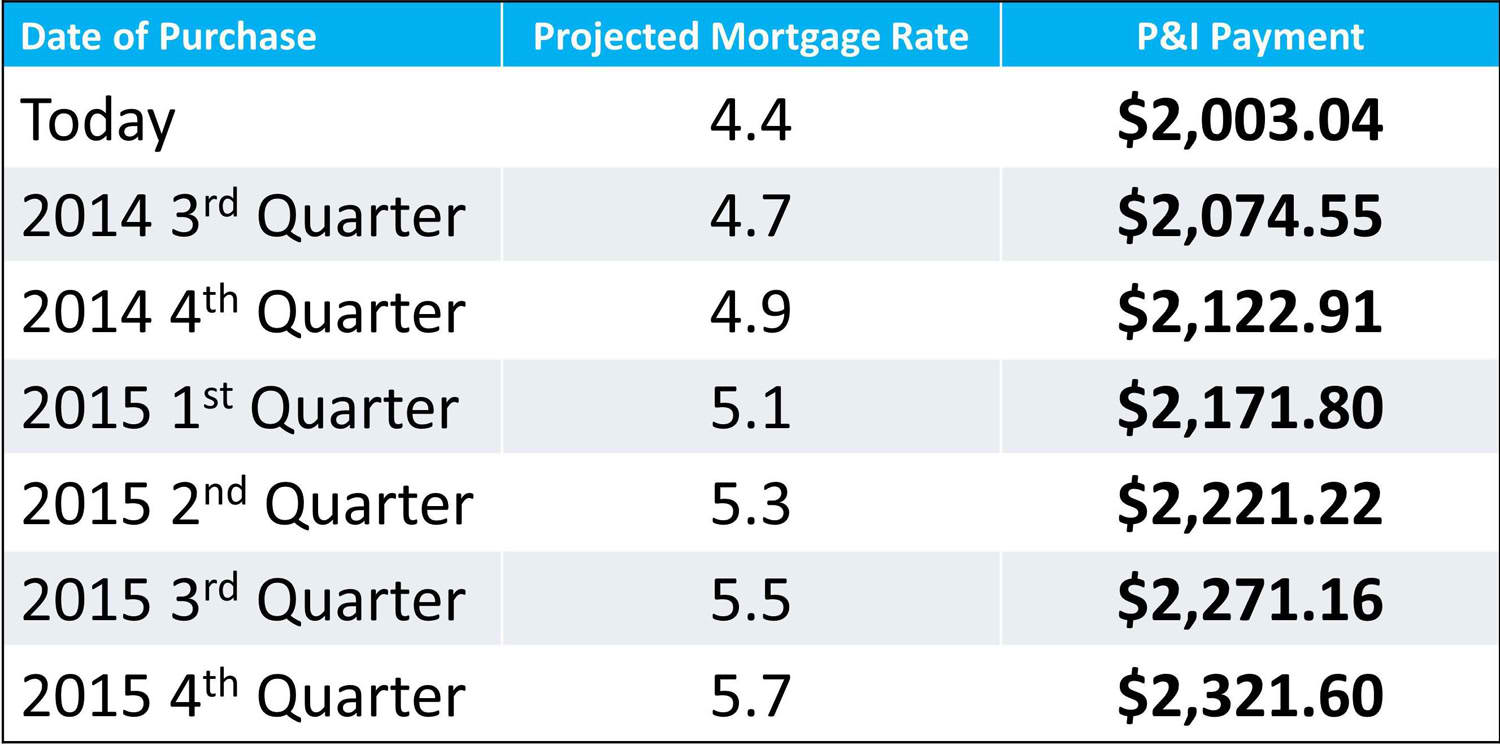 If you have any other questions about your Denver move, just get in touch with me, Megan Douglas at
[email protected]