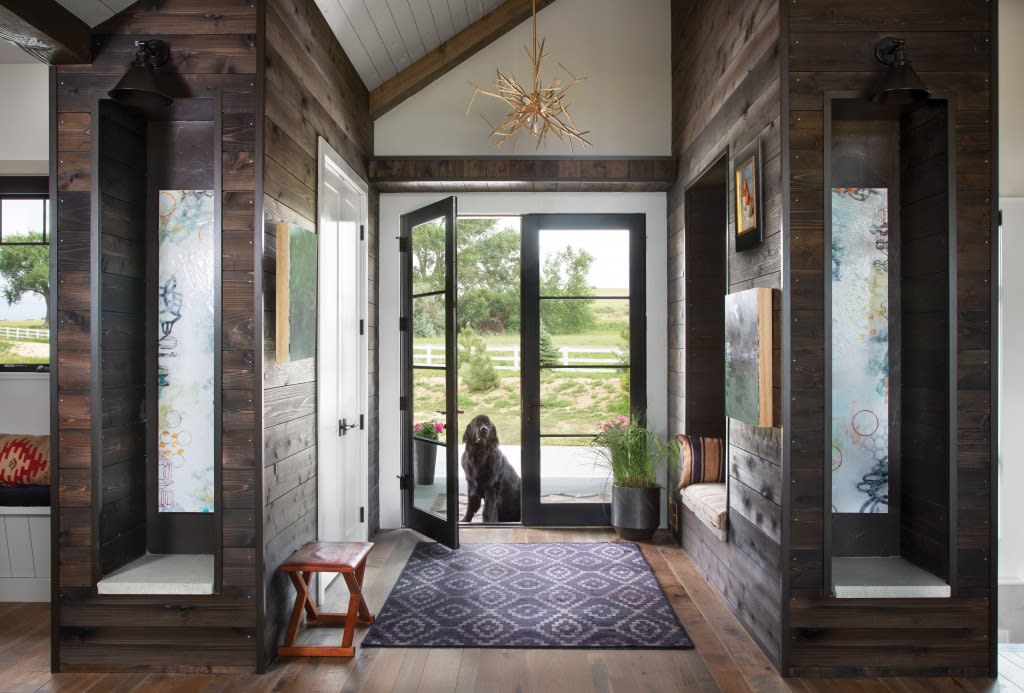 What do you get when a former Naval officer marries a construction manager who specializes in building bridges? "Vagabonds," says retired Petty Officer Bronwyn Chandler. That's how she describes her lifestyle with husband Al Chandler. "We've lived in seven homes in less than two decades," laughs Chandler.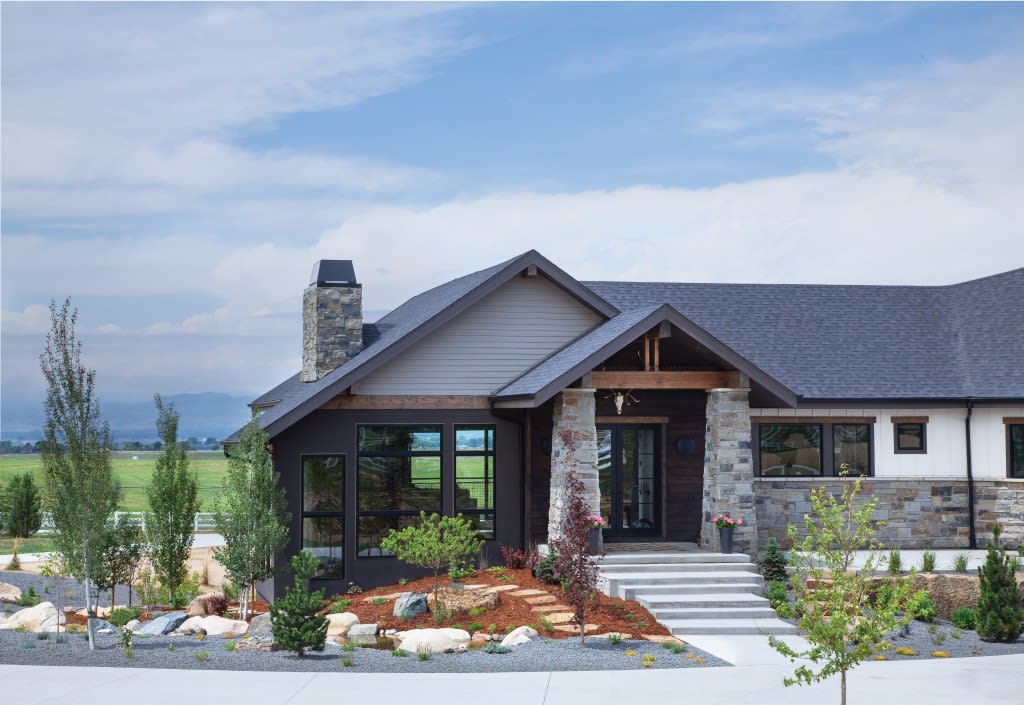 So when it came time to build their forever home, they knew exactly what they wanted and what they didn't. "Every house that we have lived in, we've changed it—that's how we came up with this house." "Al's specialty is building bridges, and when the bridge is done, you move on. Four years is the most time we've spent in one place," says Chandler.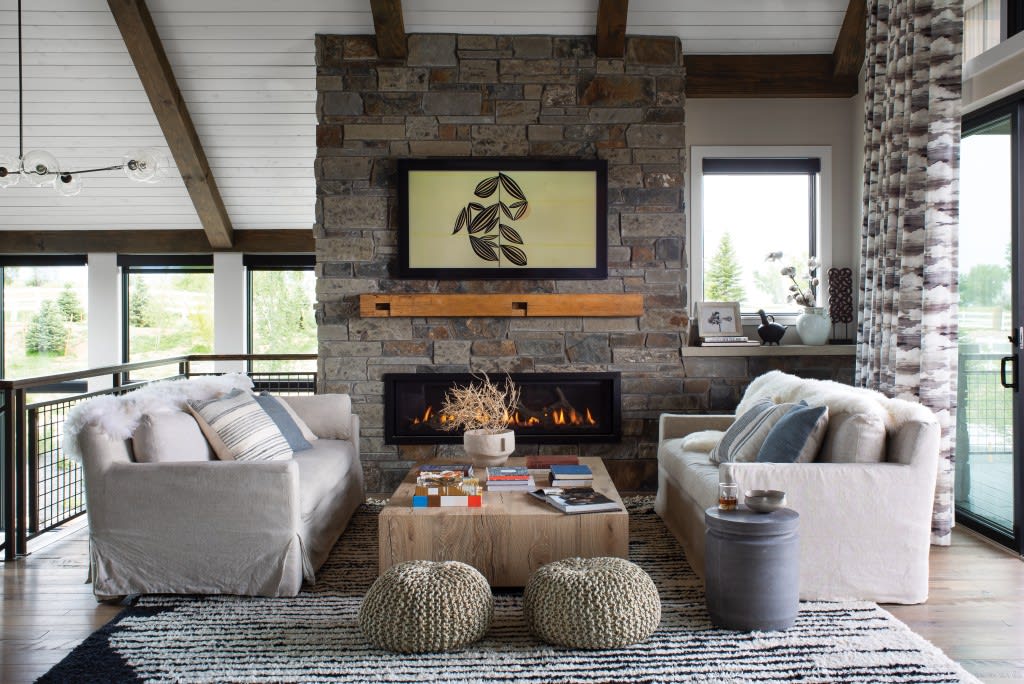 Their work has taken them across America and as far away as New Zealand, where Bronwyn was raised. In 2016, they returned to the United States—Al is working on another bridge, in Colorado—and this time, they decided, they were staying put.
They found a plot in Weld County, where they wanted to put down roots, and the planning quickly began. So quickly, in fact, that the couple purchased the 60-inch Thermador Pro Grand range and Electrolux refrigerator before they had even found an architect or build team.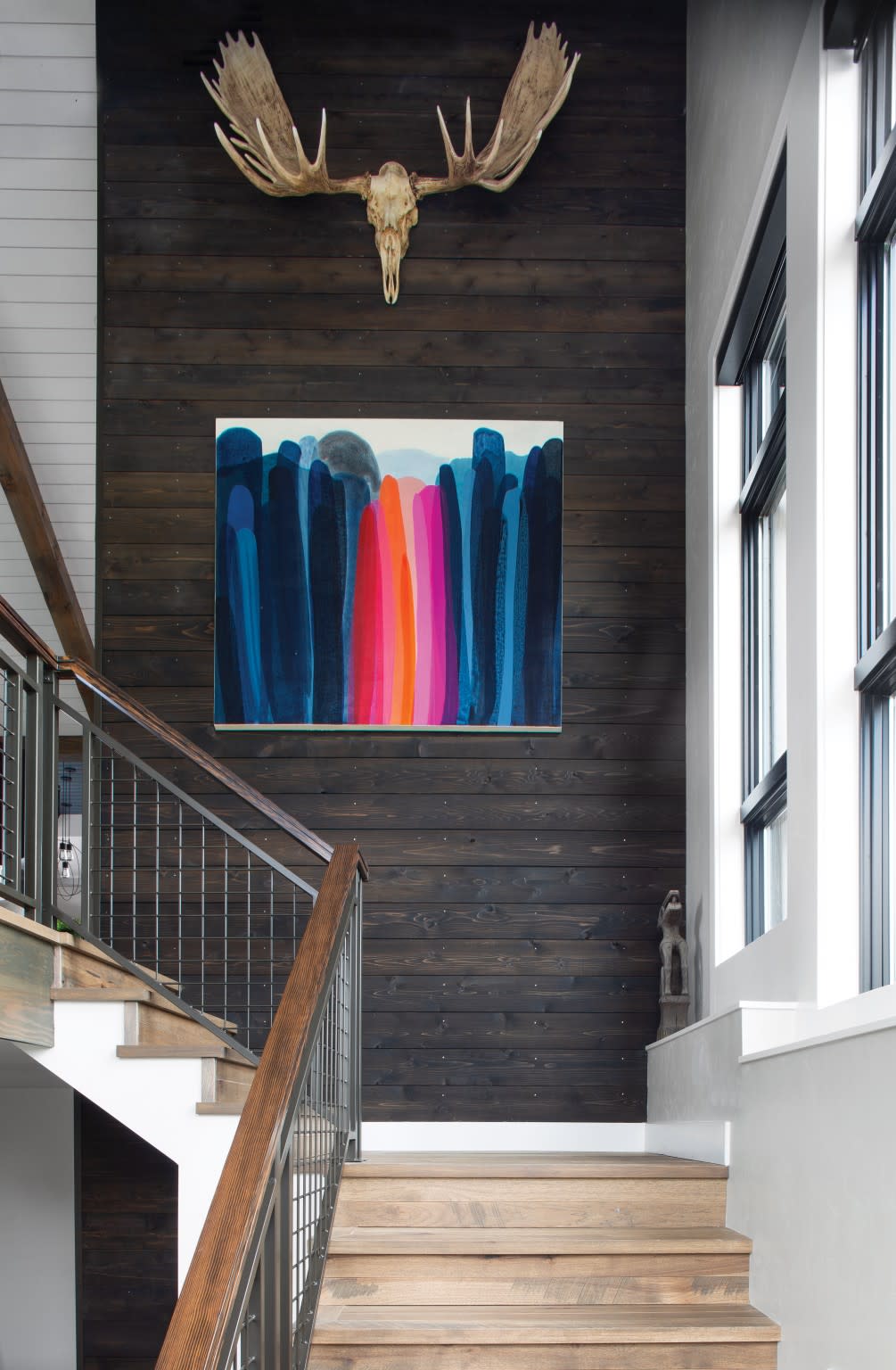 Fortunately, their first visit to Fort Collins-based VFLA Architecture & Interiors was an instant match for the couple, who felt that architect Taylor Meyer and designer Stella Amedee understood the couple's vision. "We were able to sit down with Taylor and design exactly what we wanted," remembers Chandler.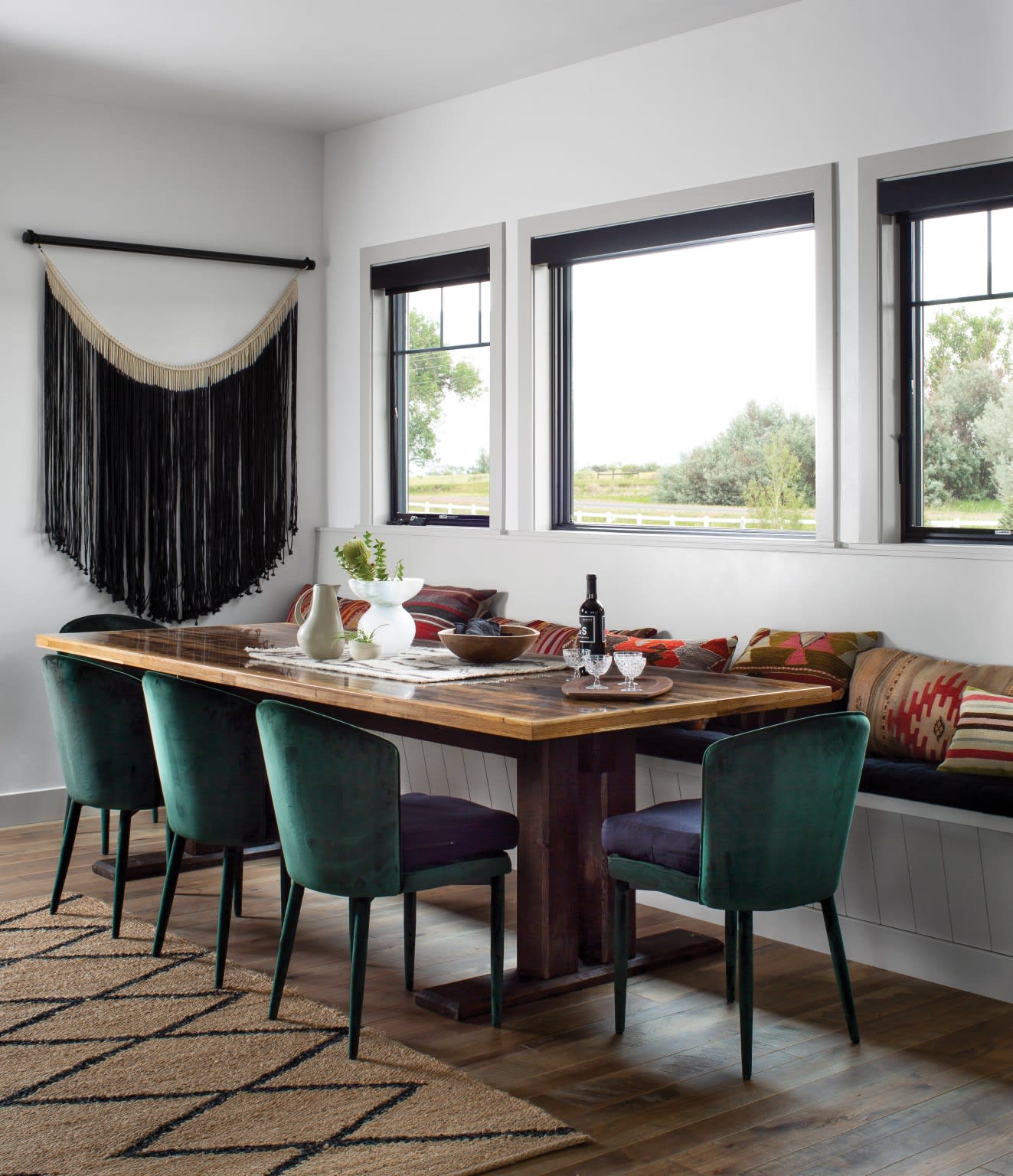 Their dream involved building a modest-sized mountain home where they could live with their three dogs, and where they could host family and friends in separate quarters. There also had to be a place for everything, says Chandler.
The home, 4,400 square feet in all, draws family and friends from all over, but no one ever feels cramped. The lower level is completely furnished and has a kitchen, so guests can remain independent and never miss out on the home's main draw, since every room captures the view to the west.
High-traffic and pet activity drove the first interior finish selection-wide plank hickory flooring of random widths and lengths by Reclaimed Design Works. "It's a varied material with a mix of texture and colors that sets the stage for everything else," says Meyer.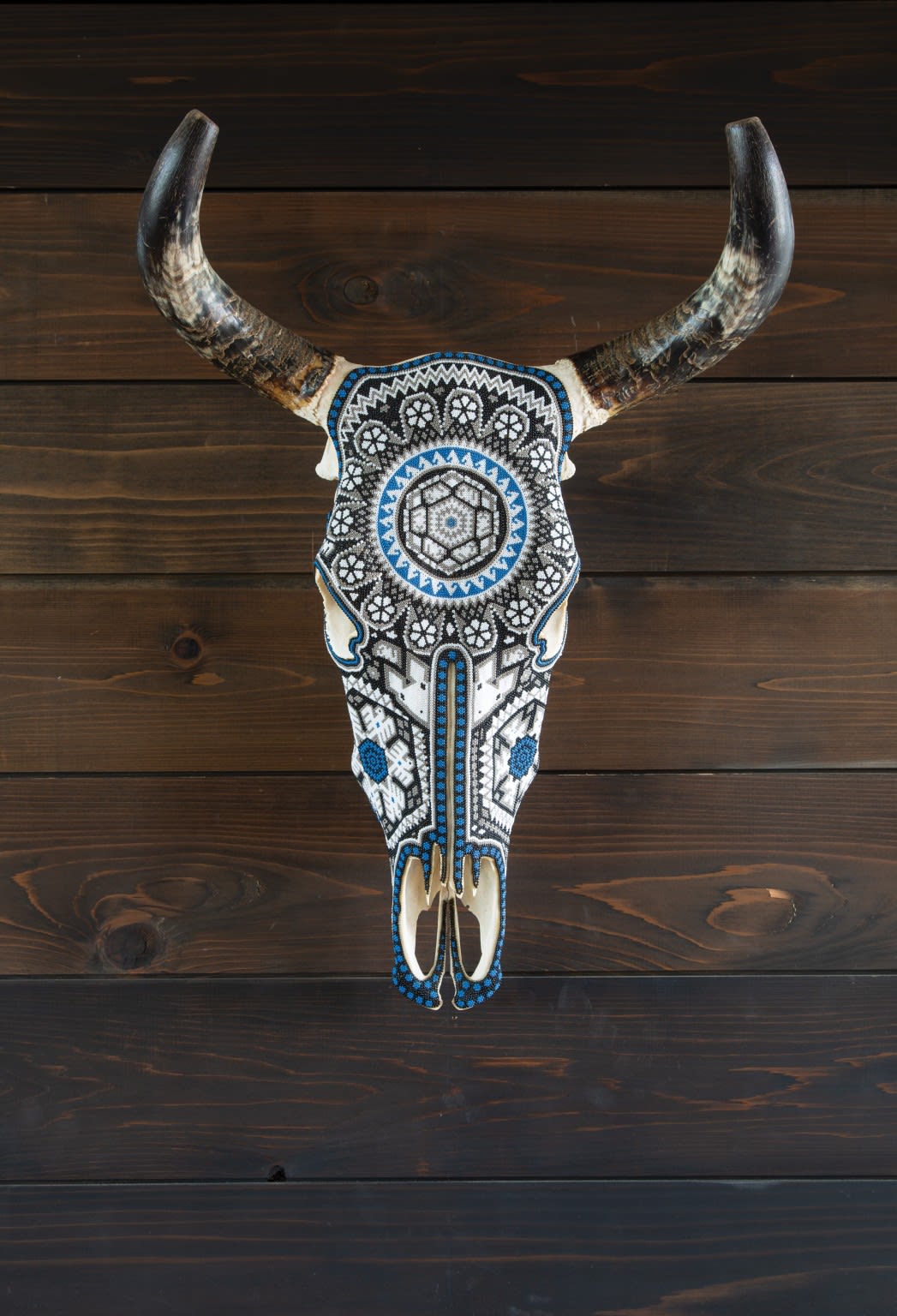 Hickory, one of the hardest of hardwoods, also adds to the low-maintenance quality of the home. "These floors are unbelievable. Remy—a Newfoundland that often visits—runs back and forth, and there's not a scratch mark in them," says Chandler. "If there is, I can't see them."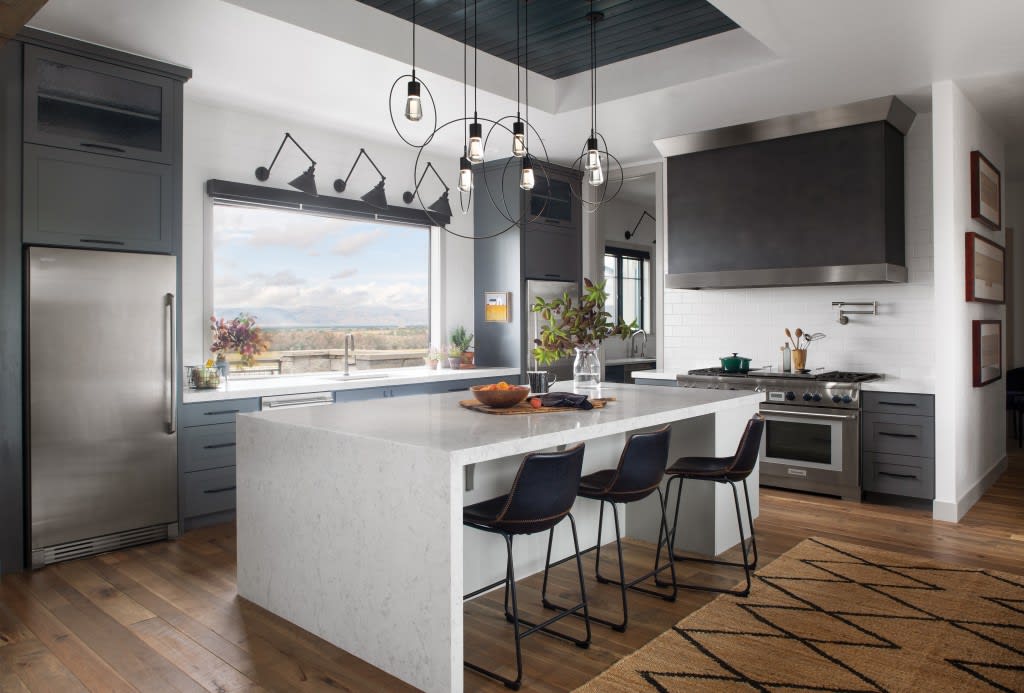 Another focus for the Chandlers was the show-stopping kitchen design. "In New Zealand, there is a lot of indoor-outdoor living, and many of our friends have those big window walls," says Chandler. "But as we started thinking about doing that here, where it's really windy and the tumbleweeds are just flying by, I thought, when are going to have the opportunity to use a window wall?" Meyer suggested a Nano pass-through window instead, and it's been a hit.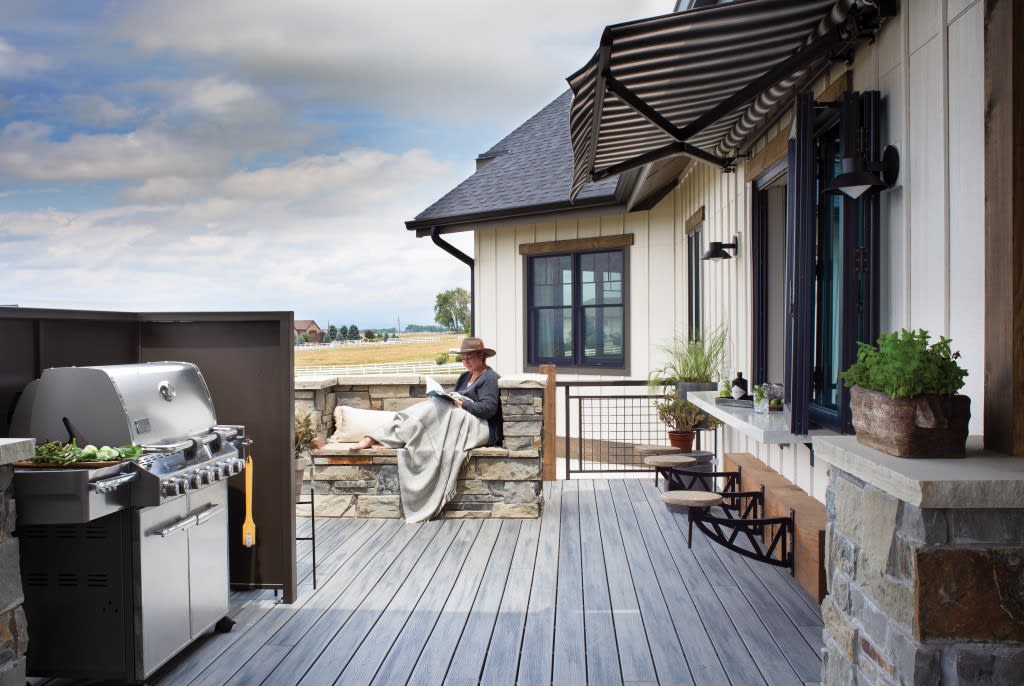 Chandler says the design of not just the kitchen but the whole house helps the couple accommodate any size crowd. The Chandlers are so happy with their home, they're glad to entertain. "I'm kind of surprised how easy it is to go from just Al and I to 30 or 40 people milling about," Chandler says. "There's plenty of space for everyone."
Source: Colorado Homes & Lifestyle