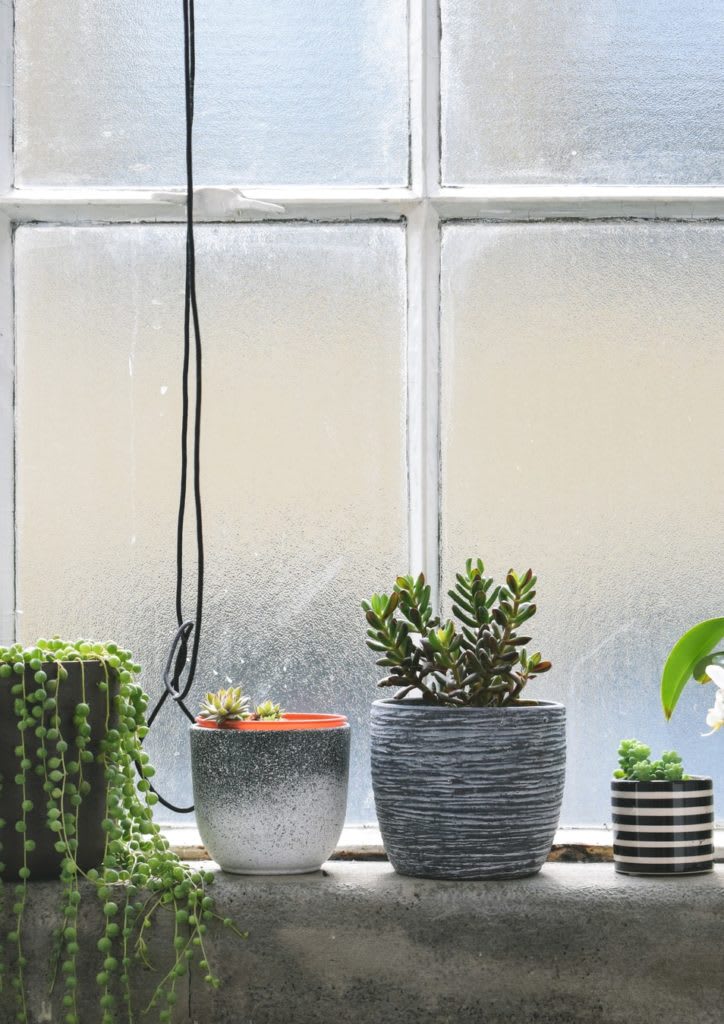 Nothing adds life, color and all-around delight to a space quite like a houseplant. But if you put in a little research, you can actually tailor your plant choices to aid your physical well-being (in addition to your decor scheme). From all natural sleep aids for the bedroom to focus boosters for the office, here, the absolute best plant for every room in the house.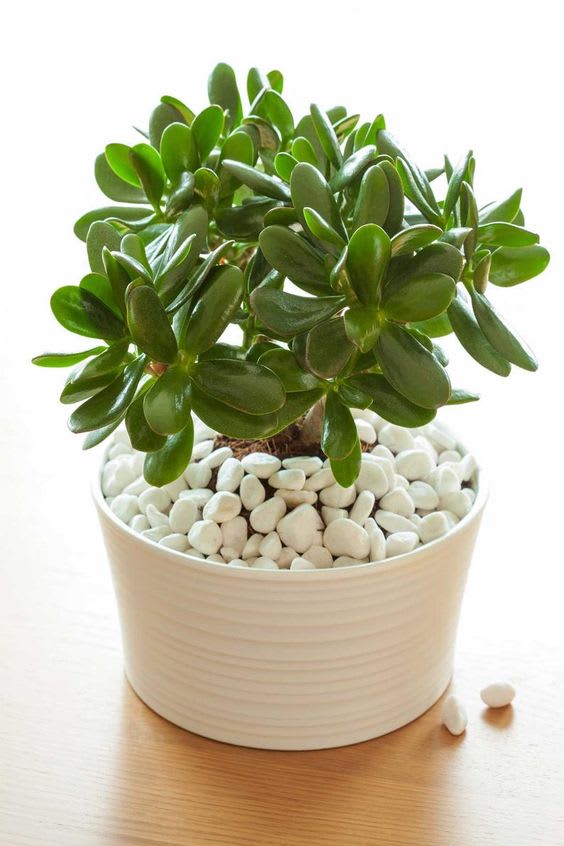 Entryway
Jade Plant is considered auspicious. Jade plant is thought to activate financial energies according to Feng Shui & Vastu. There's a chinese proverb " A Jade at the Door, Poor No More". The succulent's vibrant green leaves are symbolic of growth and renewal, closely resembling jade coins/stones, symbolic of wealth and prosperity. The Jade plant gives off nourishing "chi" the positive energy with the right placement at home & work place.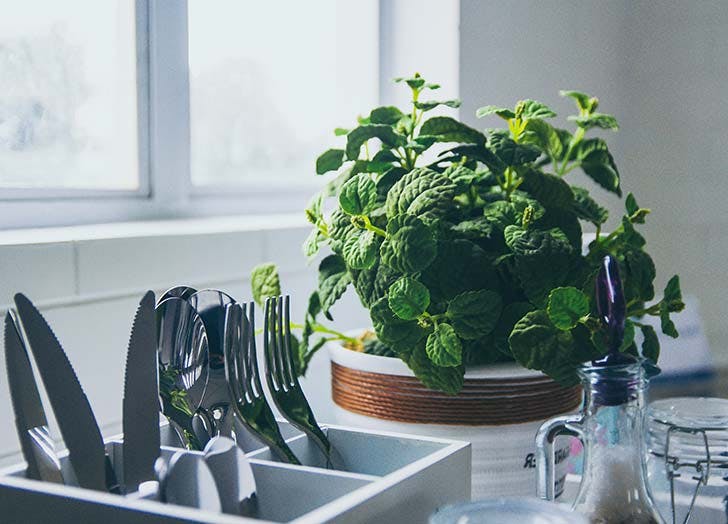 Kitchen: Mint
Haven't you always wanted a pretty lil' windowsill herb garden? Start with potted mint, which is the easiest-growing herb to cultivate. It also adds a light, invigorating scent to the kitchen, and of course, provides fresh garnish for all your culinary needs. Batch mojitos, comin' right up.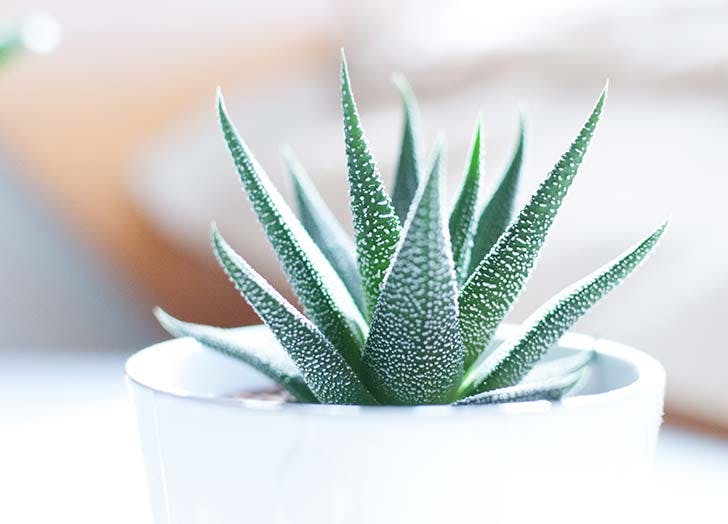 Bathroom: Aloe
In addition to serving as A) a first aid kit and b) moisturizer in a pinch, nature's miracle plant is a potent air purifier—and has
proven itself effective
at clearing the air of icky chemicals and carcinogens (like the ones found in common household cleaners).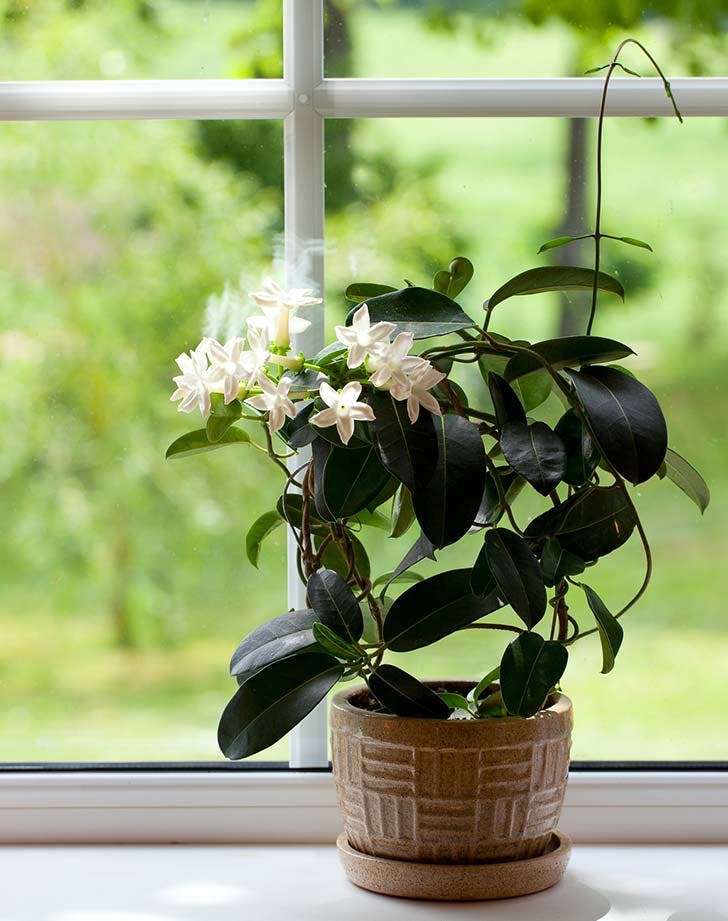 Dianazh/getty Images
Bedroom: Jasmine & Sansevieria
This exotic, flowering plant will make a lovely addition to your dresser or windowsill. Better still?
German researchers
found that jasmine's heady fragrance can be as effective as Valium at easing anxieties and promoting better snooze time. P.S. It's also rumored to be an aphrodisiac. Hubba hubba.
The Sansevieria purifies air by absorbing toxins through the leaves and producing pure oxygen. In fact, the Sansevieria is an ideal bedroom plant. Whereas most other plants release carbon dioxide at night (in the absence of photosynthesis), the Sansevieria continues to produce oxygen.
It's an Air Purifier Approved by NASA! The Sansevieria is an ideal plant for indoor spaces because it is a superb air purifier. Studies, including those performed by NASA, have consistently shown the plant to remove toxins such as formaldehyde, xylene, toluene, and nitrogen oxides—which means that industries and workspaces such as automotive plants and shops, aircraft plants, plywood, carpeting, paint makers and sellers, printing, and offices, where these chemicals abound in the products produced and used, would greatly benefit by keeping several Sansevieria around. NASA, whose study purposed to determine how to clean the air in space stations, recommends at least 15 to 18 medium-to-large size plants for a 1,800 square-foot home.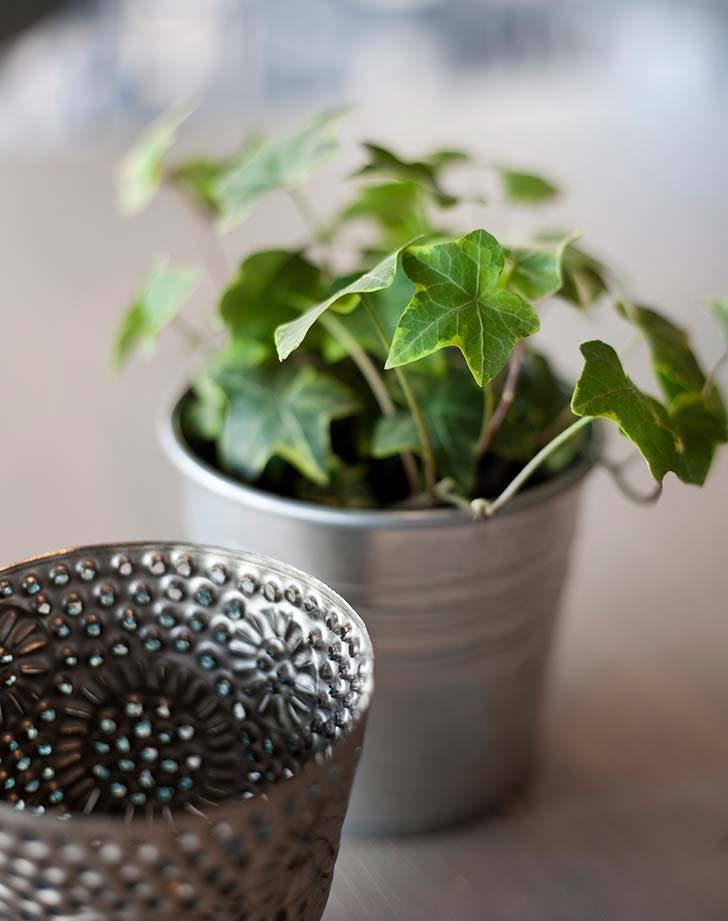 Brittakokemor/getty Images
Living Room: English Ivy or Pothos
Spoiler: Upholstery sucks up dust, pet dander and other allergens. So why not consider a plant that clears the air of them? Like the
spore-sucking English ivy plant
. Hello, sneeze-free Netflix bingeing.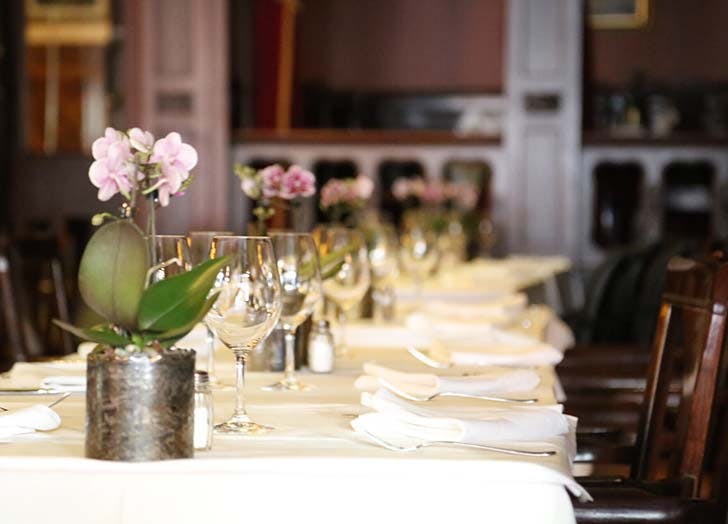 TWENTY20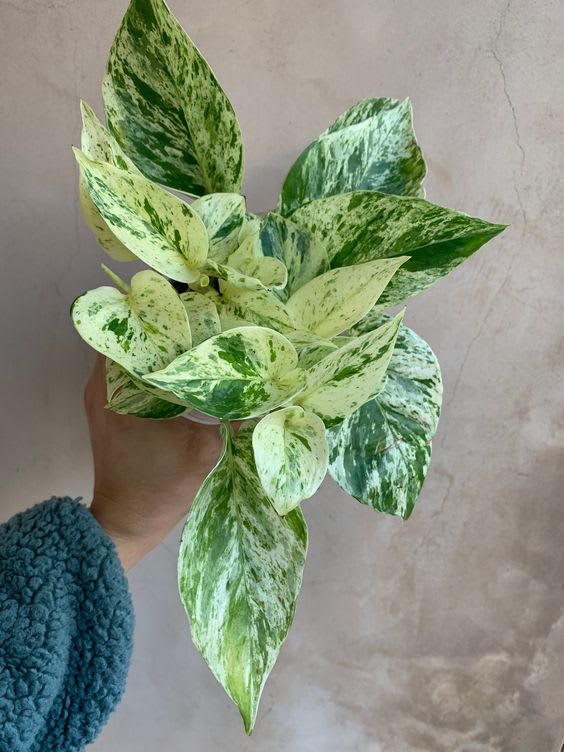 Pothos also known as the money plant earns its name from its traditional use as a wealth and prosperity booster in the Chinese system of Feng Shui. It's one of my all time favorites because it's easy to grow, not picky about light, and comes with numerous environmental benefits for your indoor space. In Feng Shui as it represents good income, good luck and overall prosperity. When all of these qualities are combined, money plant rakes in a lot of moolah for the owners! So why not plant a couple and see your life change for the better!?
This is a great addition to one's office or home, even kitchen area. However, it is popularly placed south east or wealth corner in the living room. Epipremnum aureum tops the list of NASA's air purifying plants. It energizes the home by filtering air and increasing oxygen inflow. Feng Shui experts recommend keeping one plant near each computer, television, or WiFi router. Placing a money plant in front of a sharp corner or angle reduces anxiety and stress. It also helps avoid arguments and sleep disorders. Vastu experts also recommend having this auspicious plant in homes. Epipremnum aureum or Money Plant tops the list of NASA's air purifying plants. Money plant is a powerful air purifying plant that will clean the air in your house very effectively, due to its particular affinity for volatile organic compounds (otherwise known as VOCs) most commonly in the form of off-gassing from synthetic paint or carpets. Pothos effectively removes carbon monoxide and formaldehyde.
Dining Room: Orchid
For the dining room, our plant considerations are twofold: something fragrance-free (as not to interfere with food aromas), and something that's impressive when entertaining. To that end, we say splurge on a potted orchid or two (and
take care of them this time
) and you'll never have to buy a table arrangement again.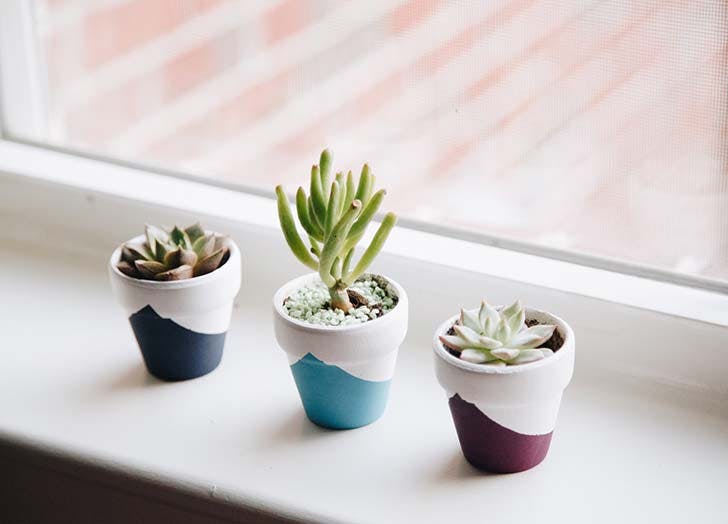 TWENTY20
Playroom: Succulents
These inexpensive crowd favorites are low light, low water and are virtually indestructible. Which is why we love the idea of adding them to the kids' room to teach little ones about responsibility in a fun way. (Just ask Joanna Gaines.)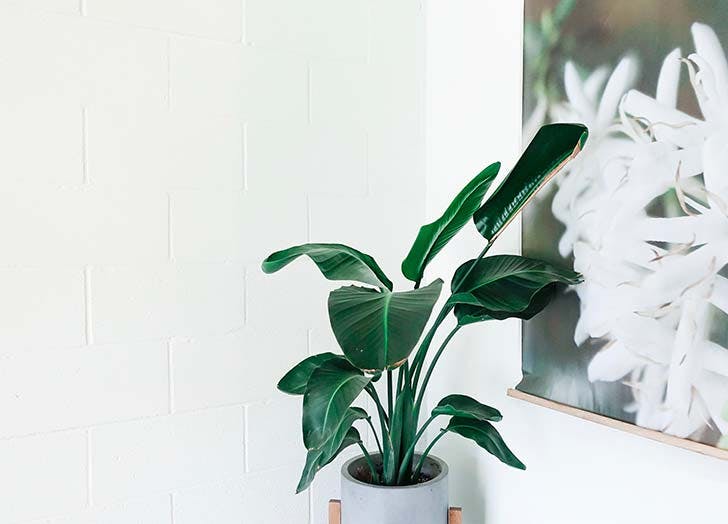 UNSPLASH
Office: Bird of Paradise or Basil
A
2011 study
found that houseplants in an office setting can seriously prevent fatigue and improve your attention span. We say, scale up here and bring in all the productive vibes—via a leafy, happy floor plant like the Bird of Paradise. Crushing productivity and the decor game? You got this.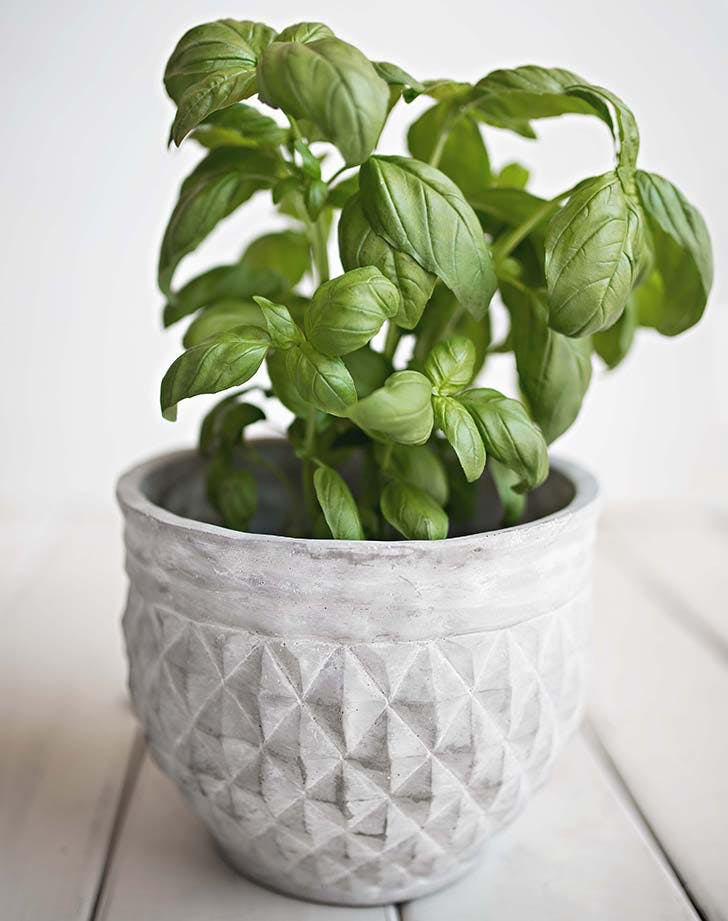 Treat yourself to a fragrant basil plant (which contains a stress-reducing compound called linalool) to help you find some work/life balance.