6 Steps For Designing An Entryway: Tips from our favorite Shay McGee and a couple sprinkled in tips from me to customize your entryway to organize you for Colorado's seasonal needs.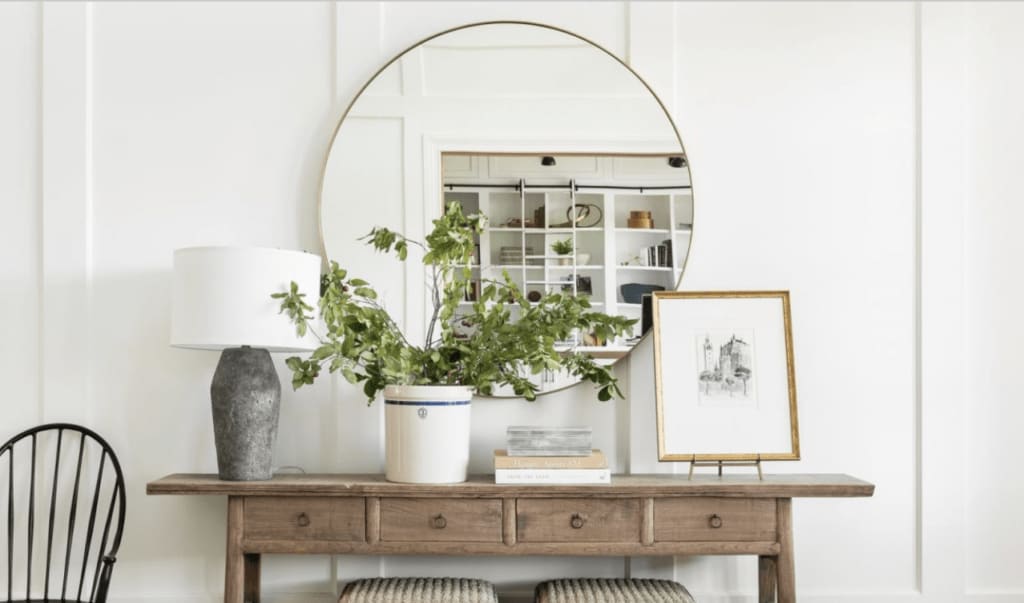 The entryway of your home doesn't just make a first impression; it also sets the tone for the style that carries throughout the rest of your home.
Whether you have a small entryway, an open-concept entryway, or a traditional entryway, designing an inviting entryway space is all about creating a space that merges form with function.
After years of designing homes, we're excited to share our ideas, tips, and inspiration for creating the perfect entryway look.
Here are our 5 steps for designing an entryway:
Step 1: Start with an anchor piece
We like to start with an anchor piece to give an entryway look some substance and increase function. An anchor piece can be anything from a console table to a side table for smaller entryways.
One idea is to opt for open and airy console with storage compartments/baskets/categories: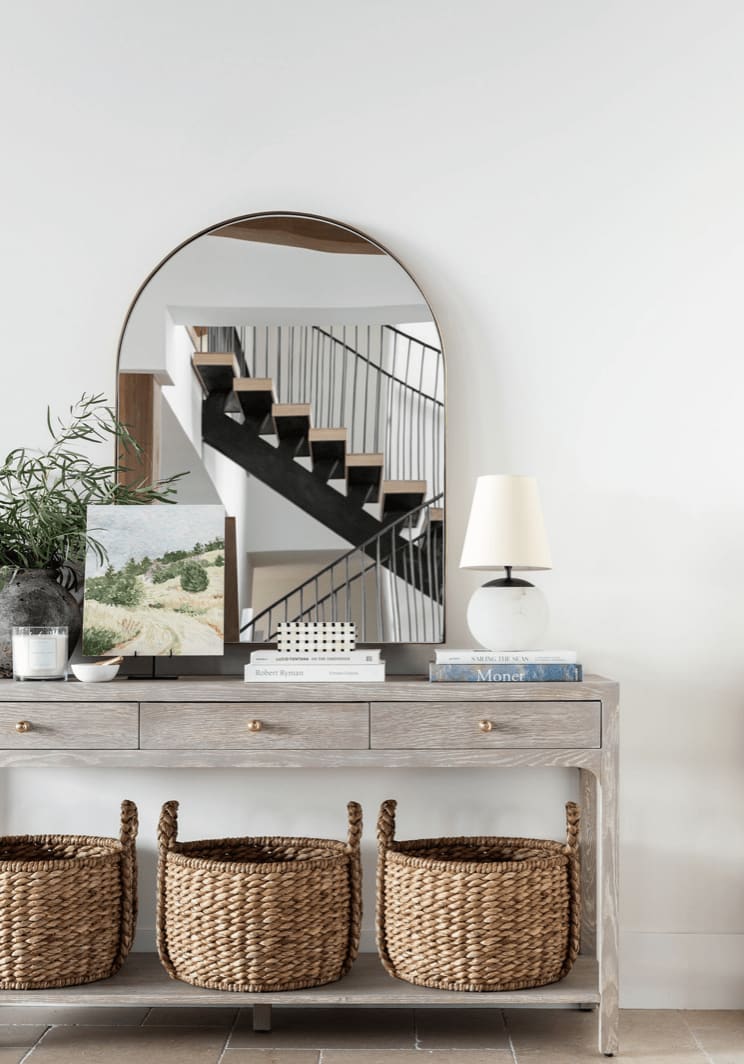 Another idea is a more tuck it behind closed doors idea: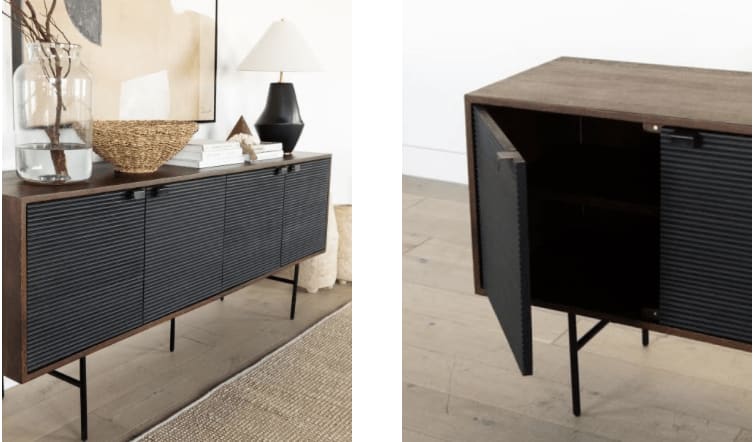 Step 2: Ground the space with a rug
Adding a rug to your entryway look brings warmth and texture, defining the space and creating a visual boundary. Whether it's a long vintage runner, a rustic cowhide, or a small piece to center your console table in an open-concept home, rugs are a great way to add dimension to your entryway.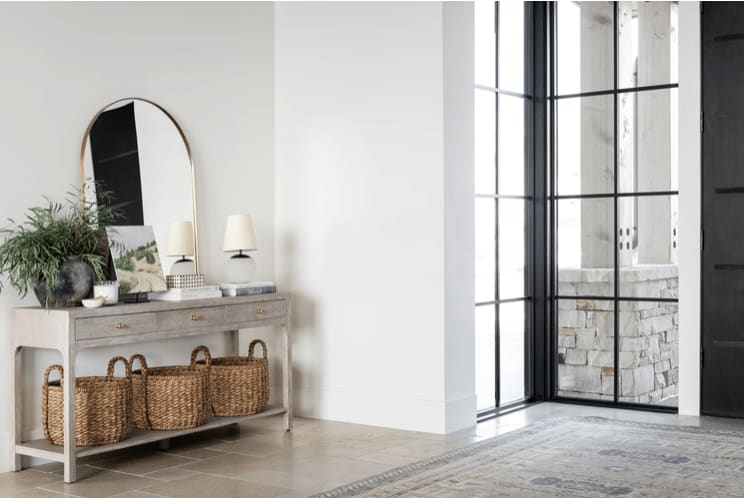 Step 3: Add lighting
Illuminating your space is key in creating a cozy, inviting atmosphere. We love adding a statement light to draw the eye up in an entryway, but layering in a lamp is a great place to start.
Also, during the winter months consider adding a smart bulb or a timer so you come home to a lit up entryway.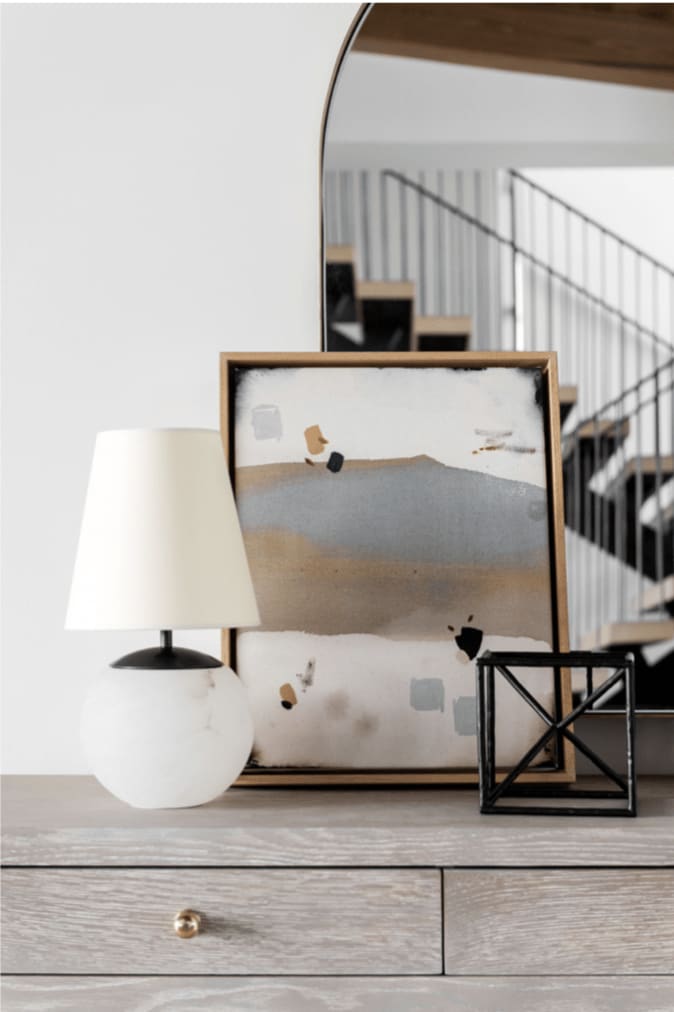 Step 4: Balance the look with a focal point
Hanging or leaning a large piece of wall decor above your anchor table draws the eye in to create a balanced focal point. In smaller entryway spaces, mirrors are a great way to make a space feel larger, but we love using them in large entryways, too.
Mirrors are common as as last minute hair and outfit check as you head out the door. Also, if you have a dark entryway it helps bounce light around the space.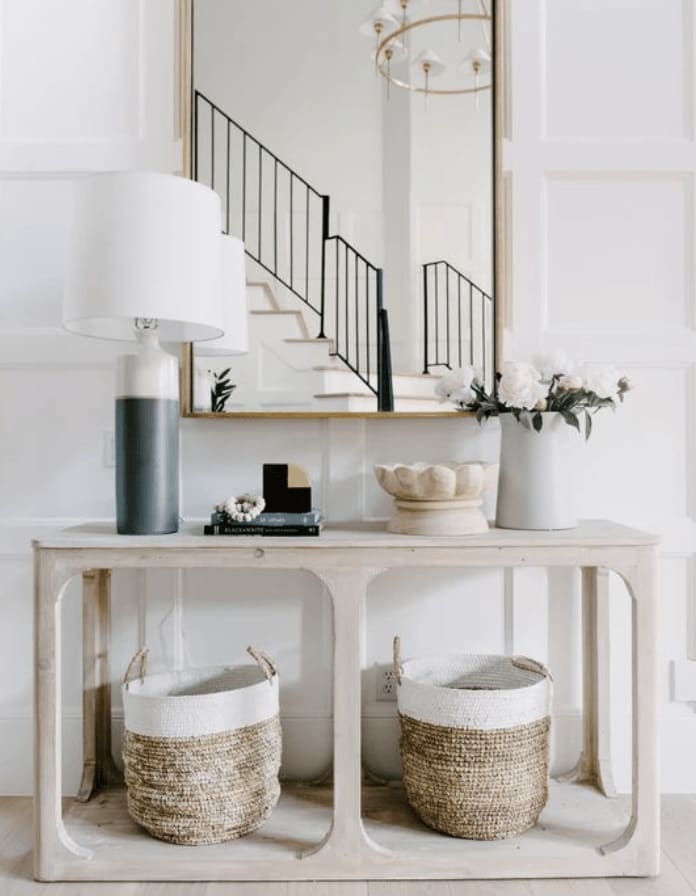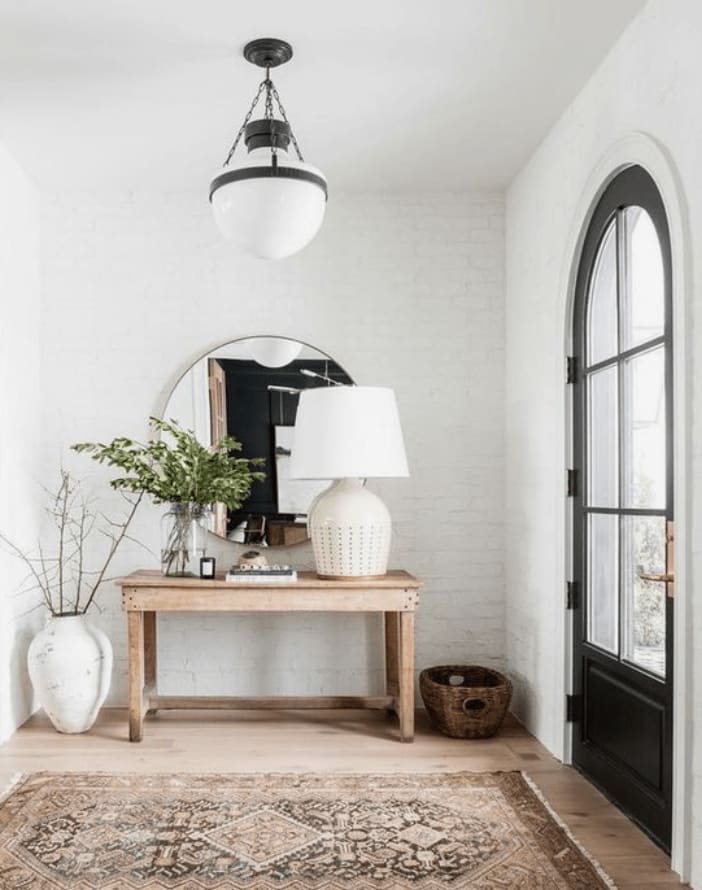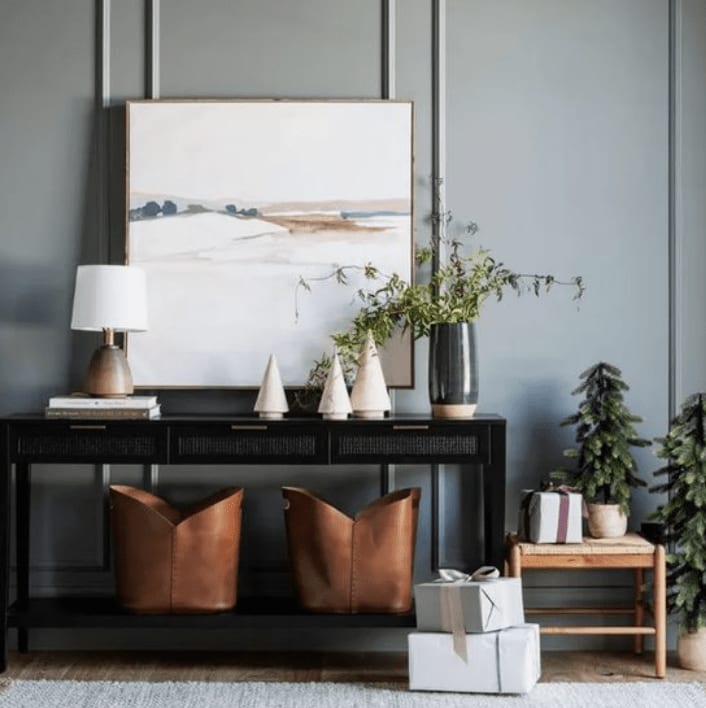 Step 6: Add seating
When it comes to seating, we say the more, the better! In an entryway, extra seating can mean a place to rest while you put shoes on or allow for guests to sit. If you have room, layering in an ottoman, a bench, or even a small settee in your entryway is a great way to add more function.
Try to create enough storage so the seating is for putting your shoes on, layering up instead of collecting a pile of mail.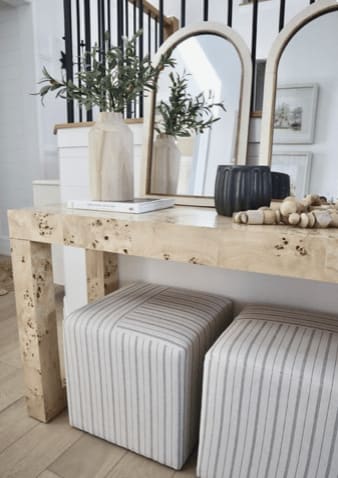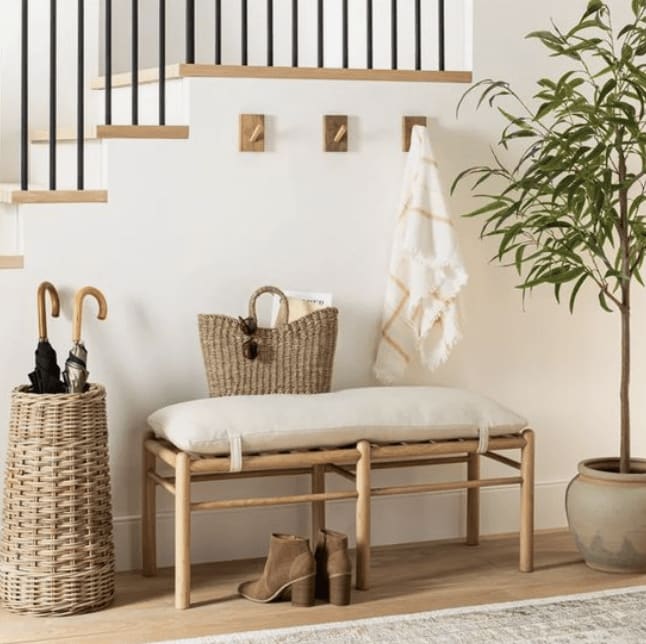 Lastly, have fun and make sure your home surrounds yourself with things you love! Pieces that hold meaning, good memories, and encourage you to live your best life.