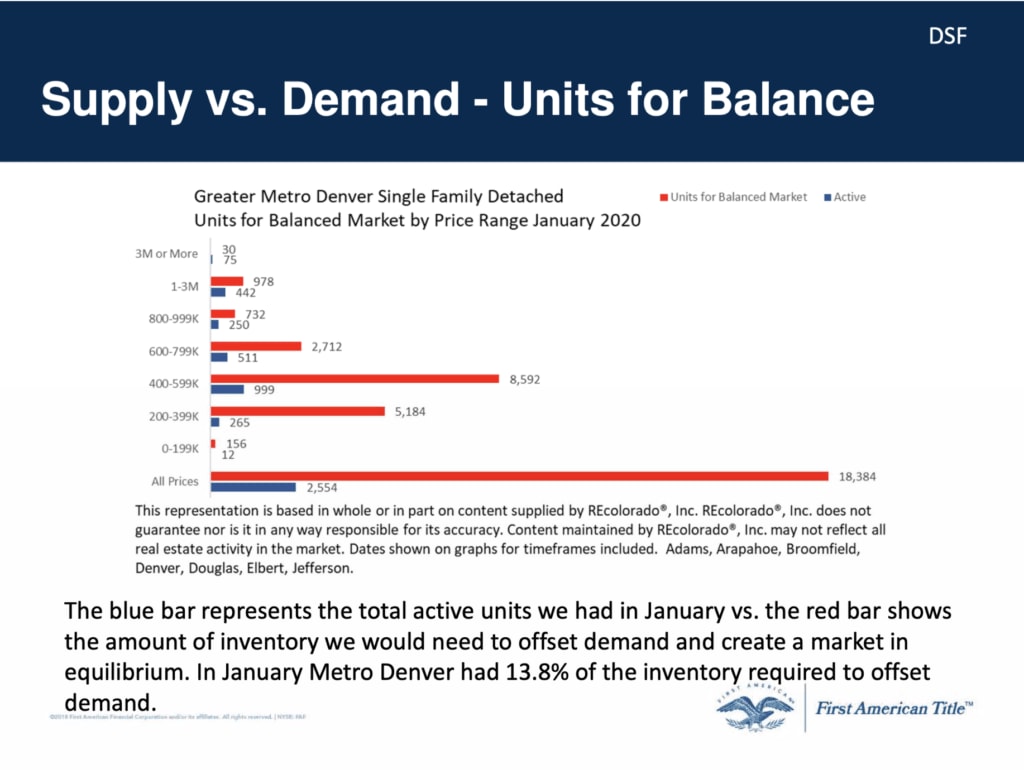 It's no secret the Denver real estate market is on short supply in regards to listings. In fact Denver has 34% less houses to sell right now than we did this time last year. In other terms, Denver has only 13.8% of the inventory needed to offset the overall demand…This is bound to lead to continued appreciation in 2020.
When talking to Buyers about how competitive they need to be in writing offers sometimes it helps to see how much demand there is for the area they are looking in and how many competitive measures their offer is likely to need to be the one the Sellers choose in a multiple offer scenario. A healthy market would have 6 months of supply for Buyers. The red bar shows how much supply is needed to satisfy the Buyer demand in Denver. I advise my Buyers on the competitive measures available so that they can be successful in a multiple offer situation. Each Buyer has certain strengths they can bring to the table,
lets chat about your unique scenario.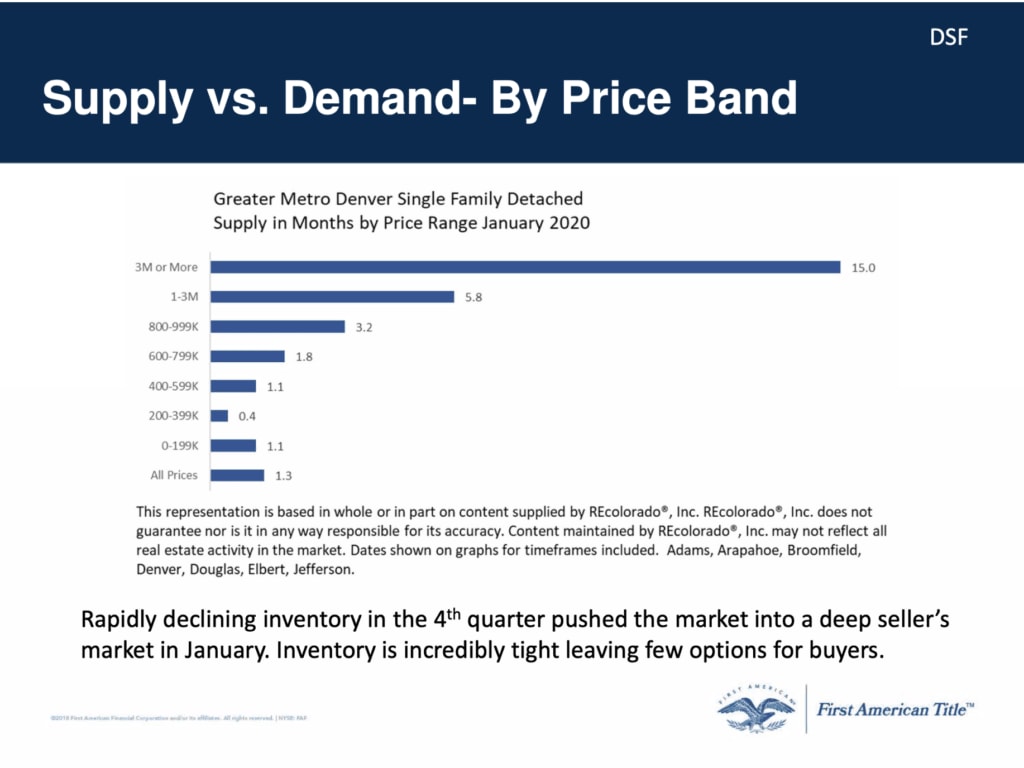 With 184 people moving to Colorado EACH Day it's no wonder the builders are not able to keep up with the demand. New construction is helping create a pillow for some Buyers. In fact, if you have the time and limited ability to negotiate, it might be the clear option. When Buying new construction I highly recommend bringing your
own independent realtor with you to the neighborhood
as you should remember the on site Realtors represent and coach the builder in the process. So, don't leave yourself without and advisor when Buying a new home community.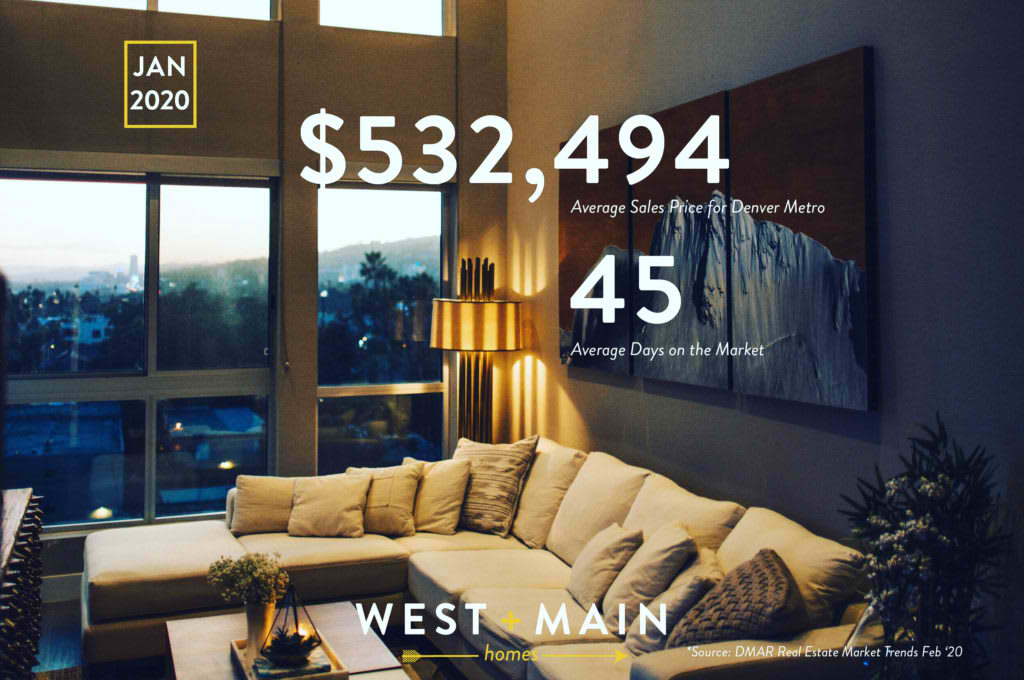 If you want to live in the heart of the city then you're looking at the highest competition over houses. The average home in Denver right now costs $532,494. Anything under this is represented in the graph at the top shows that the most pent up Buyer demand is under $600,000. I am seeing a moderate slow down but still quickly selling homes up to $800,000. The chart below shows the amount of competition by zip code and you'll notice it's focused in the center of Denver. This is also great news for resale! If you're within a 15 minute commute of Downtown Denver consider yourself a happy investor who is likely enjoying equity gains. The Blue notes Supply Opportunities and the Red represents Buyer Opportunities.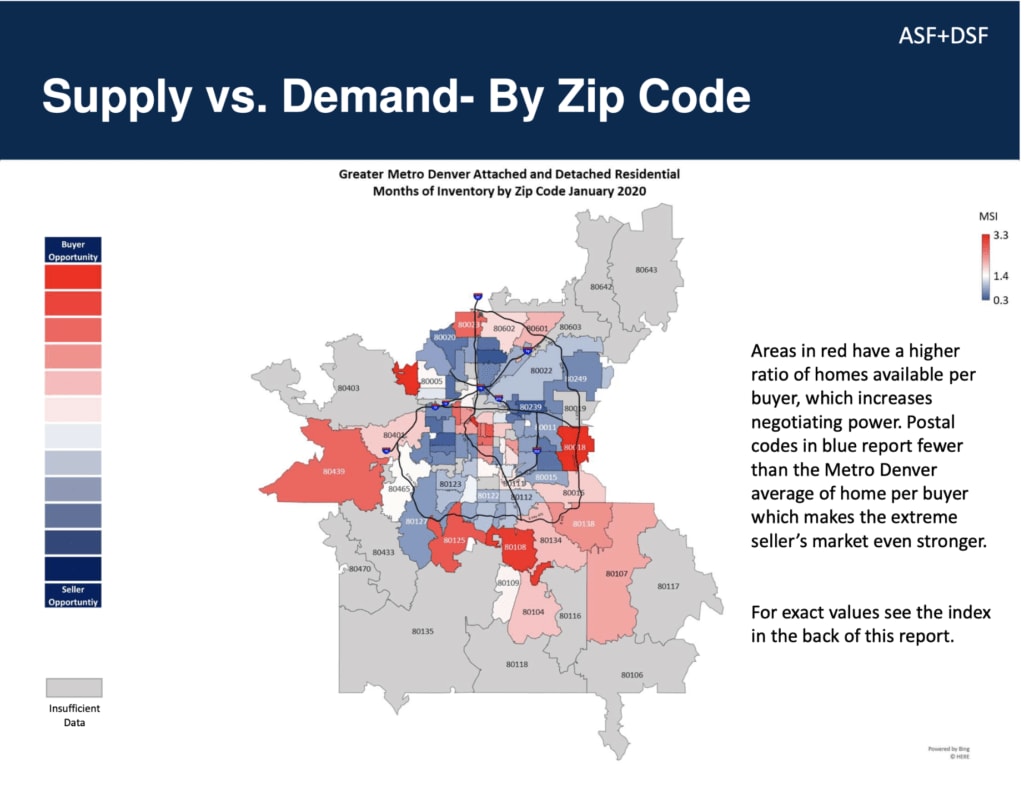 Above $800,000 is a noticeable slow down in Buyers who can purchase at those prices. Interest rates are making higher home prices more accessible. So I have a feeling that as Buyers feel squeezed in the lower price ranges they will decided to buy a more long term home instead of a starter home.
Source: Thank you to Megan Aller at Fidelity National Title for the statistics and graphics.