This '70s-style condo hasn't been updated in decades: 'It's a time capsule'
A condo in Ramona, California, about 30 miles from San Diego, is currently on the market, and it's got a surprising decor scheme.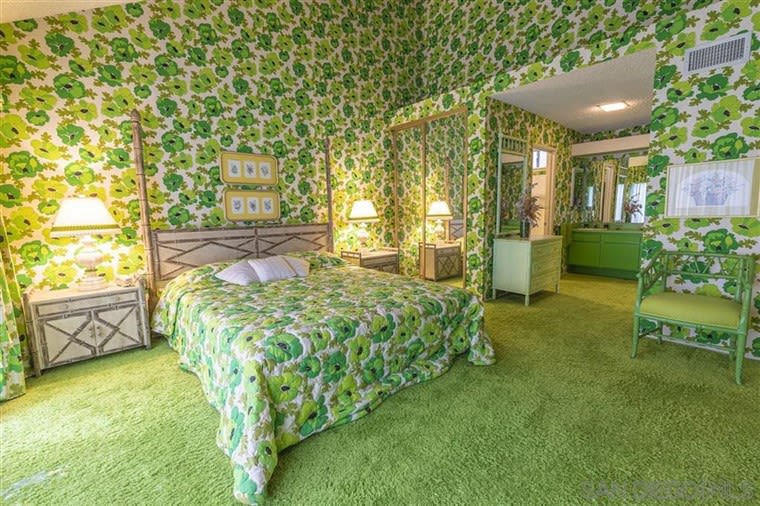 You have to like the color green if you buy this condo.Nancy Maranan
"The very unique and truly one-of-a-kind style makes this home stand out," listing agent Nancy Maranan of Berkshire Hathaway HomeServices California Properties told TODAY Home. "(It's) covered with lime green carpet and all the walls are literally covered with lime green and blue flower-printed wallpaper that matches the bedding and curtains."
She added that the home has not been inhabited for more than a decade so the furniture and decor are still in mint condition. "It's a time capsule," she said.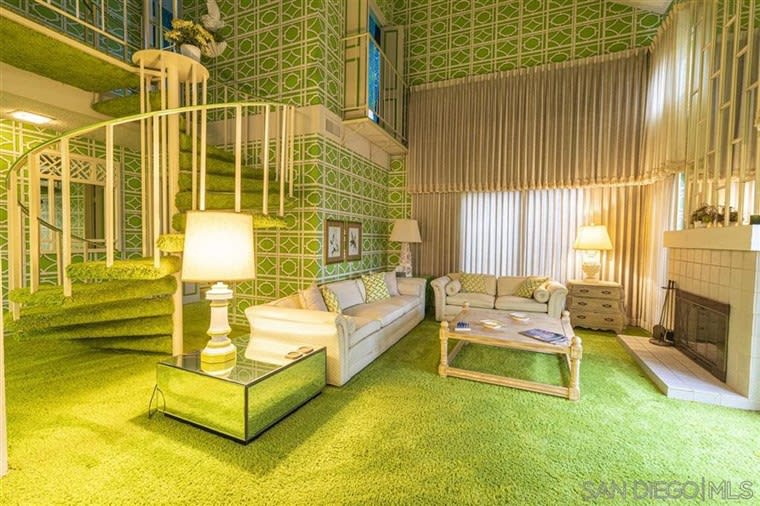 The living room features lime green carpet and a carpeted, spiral staircase.Nancy Maranan
The three-bedroom, three-bathroom home was originally owned by the developer, who spent a fortune designing and decorating it, Maranan said. It was later purchased by a couple as a vacation home, but they didn't use it much. The couple's children are now selling the groovy condo for $375,000.
Inside, you'll find some far-out decor. The living room features mirrored accents, a spiral staircase (with green carpet, of course) and even a vintage magazine on the coffee table.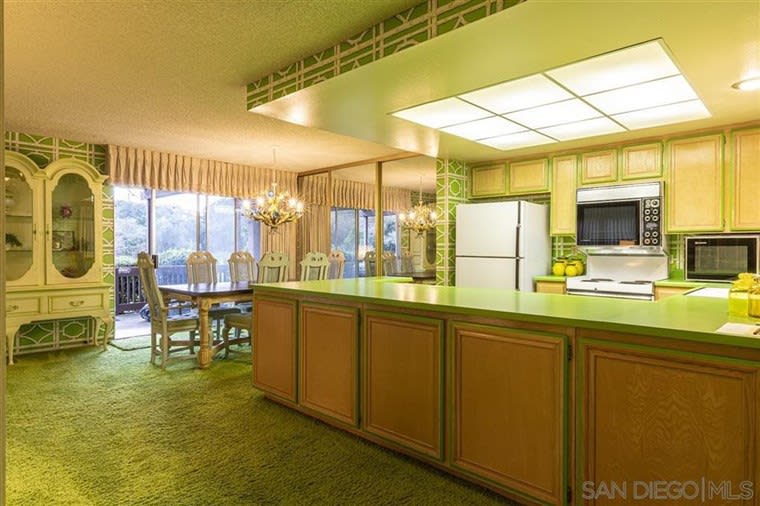 This kitchen is so outdated that it's cool. Nancy Maranan
And while most people avoid outdated kitchens, this one seems charming considering it matches the rest of the house. White appliances, wood cabinets and green countertops fill the space while a dining area sits off to the side.
The bedrooms take the concept of patterns to the next level …by TaboolaSponsored StoriesMATTRESSES | YAHOO! SEARCHMattresses That Will Make You Sleep Like A Log. Search The Best Mattress 2019YAHOO SEARCHEarly Signs Of Plaque Psoriasis. Search Early Signs Of Plaque Psoriasis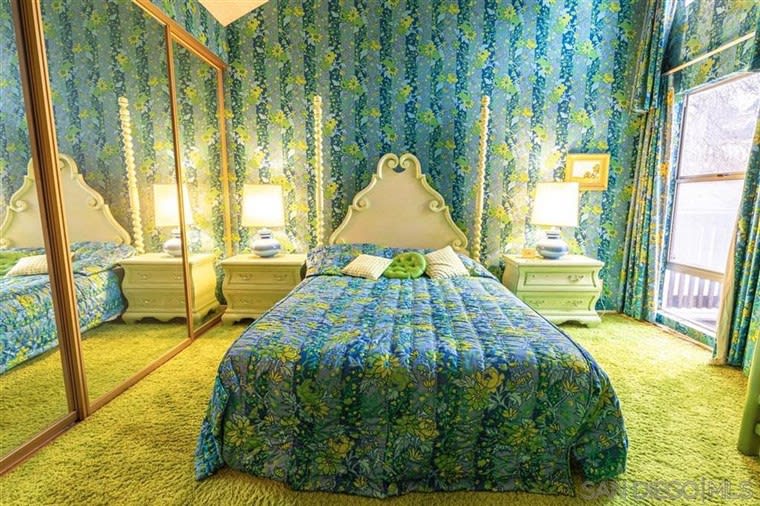 This is the definition of matchy-matchy.Nancy Maranan
… but they are no match for the fluorescent bathrooms.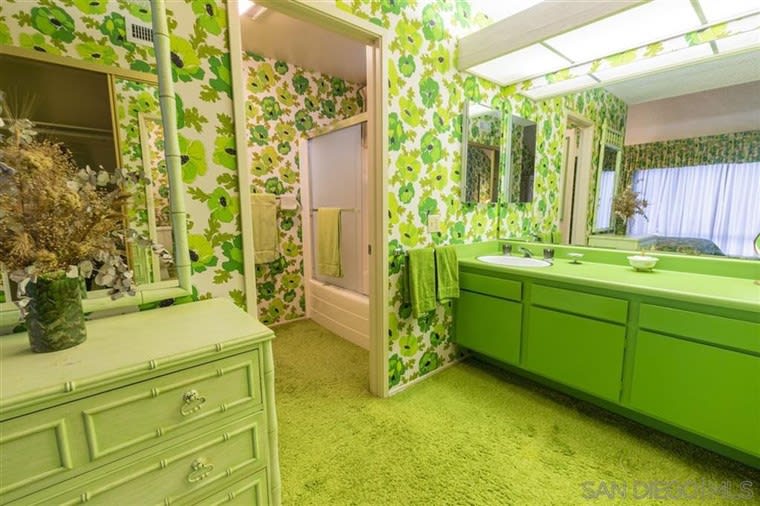 Even the bathroom counter is decked out in green!Nancy Maranan
Maranan said there has been a lot of interest in the house since it went on the market. "I have been getting a lot of requests from photographers, advertisers, writers and TV reporters," she said.
Clearly, everyone wants a piece of this time capsule.
See more photos at the listing.
Source: Today.com Julie Pennell