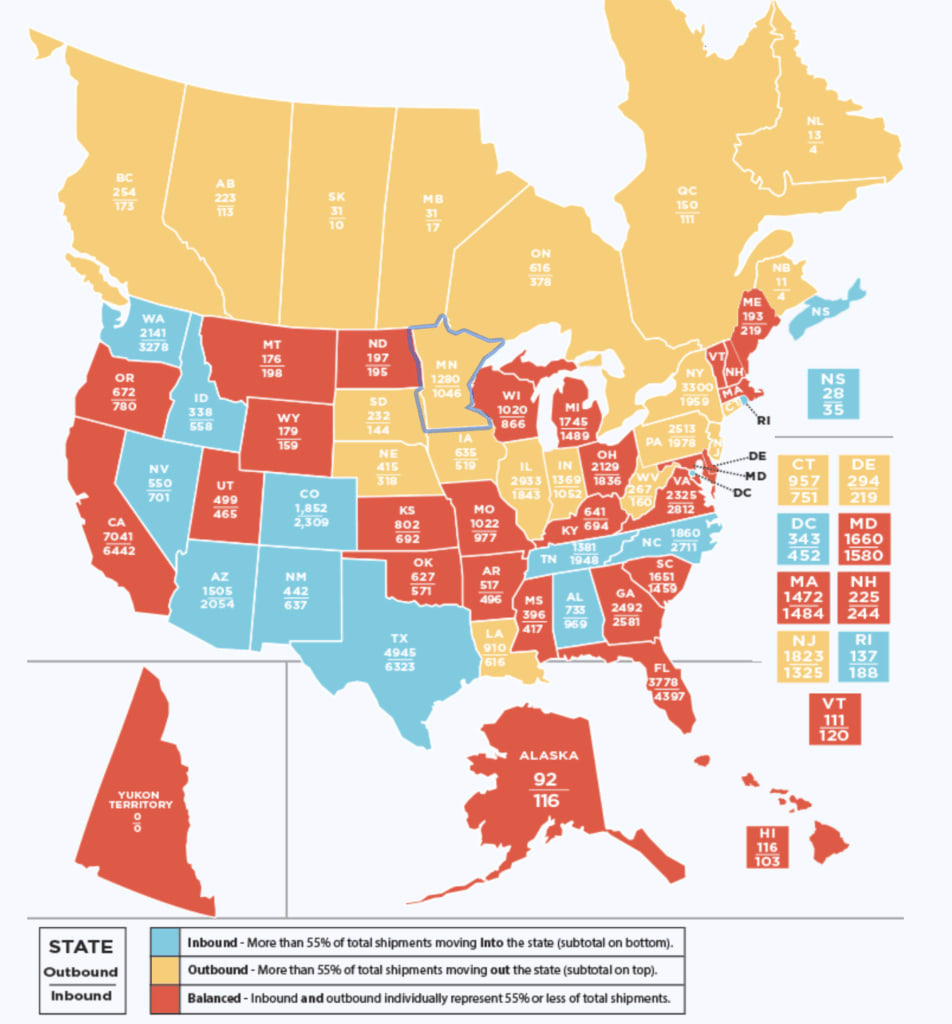 Top States Americans Moved to Last Year
Every year
Atlas Van Lines conducts their migration patterns study
which tracks their customer's migration from state to state. Of course it doesn't capture the entire US moving audience but with as inundated as we are here in Colorado with people moving in, I was really surprised by the results.
If 55% or more of the traffic is moving is moving into the state then it is considered "Inbound". If 55% or more of the traffic is moving out of the state then it is considered "Outbound". Idaho held on to the top spot of Inbound state for the second time since 2017, followed by Washington State. Meanwhile the Outbound states are relatively concentrated.Top Inbound States: Idaho
Top Inbound States:
Idaho
Washington
North Carolina
New Mexico
Tennessee
Rhode Island
Arizona
Alabama
Washington, DC
Texas
Top Outbound States:
New York
West Virginia
South Dakota
Illinois
Louisiana
New Jersey
Delaware
Nebraska
Indiana
Connecticut
Are you as shocked as I am! Colorado's no where to be found in the top 10 Inbound states! With Atlas Van Lines Colorado saw 1,852 people moving outbound and 2,309 people moving inbound. Still categorizing it as an Inbound state.