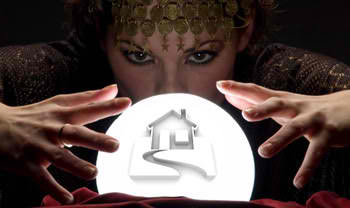 Making predictions in what is still a somewhat volatile housing market can be tricky. That being said, I am going to give you what I believe will be the five biggest headlines for housing in 2014.
Home Sales Will Surge
Many housing pundits are calling for home sales to do slightly better in 2014 than they did in 2013. To the contrary, other real estate sources and I strongly believe that home sales will skyrocket with increases of 10-15% in 2014.
Supply Will Struggle to Keep Up With Demand
With a dramatic increase in demand, it will be up to real estate professionals and builders to make sure there is the necessary inventory to satisfy this demand. This will be a challenge for much of the year.
Interest Rates Will Increase Significantly
Most experts are calling for an increase in mortgage interest rates in 2014. However, sources say the increase will be more dramatic than is being projected. Believing rates will be closer to 6% than 5% by year's end.
Consumers Will Demand More From Real Estate Professionals
Home search will become extremely completive for the real estate consumer in 2014. Your realtor's knowledge could be the make or break in the success of your home buying process. Make sure you are asking them about their experience in negotiating, local market knowledge, and local market trends.
Go Mobile or Go Home
Staying on top of the latest listings and data is important to get into the right house in time. So, make sure that as your home search starts that you are able to allocate time to viewing properties that may be your next home. Also, your realtor having access to the right technology to provide you with up to date information is invaluable.
I will break down all of the five projections, covering one in greater depth each day.