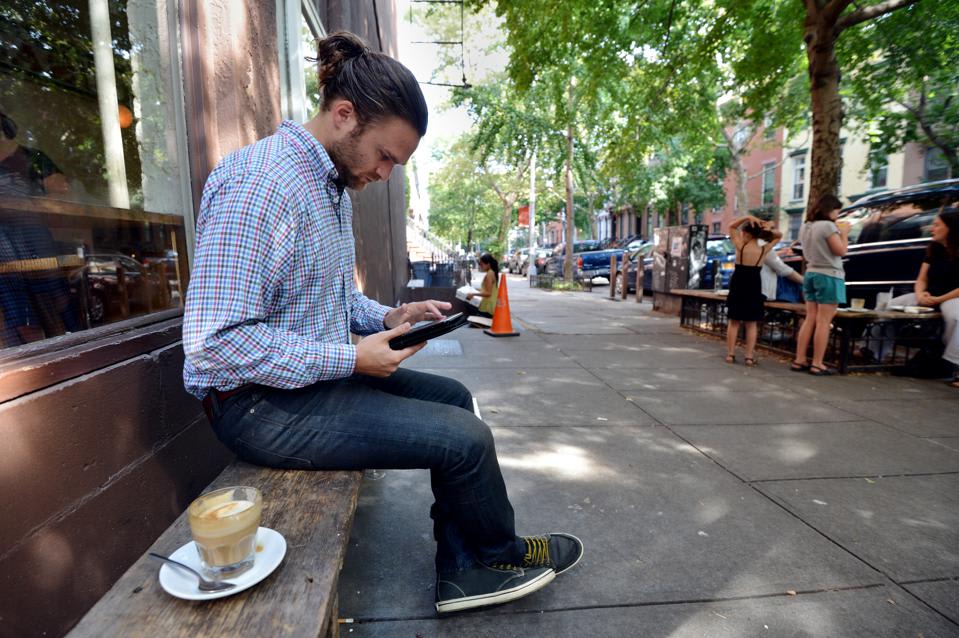 Photo credit: STAN HONDA/AFP/GettyImages
Brooklyn is the template for hipsturbia, a 2020 trend for real estate developers.
As millennials become parents they're trading in their urban dwellings for a house in the 'burbs. Migrating out of downtowns isn't new kids and suburbs go together but this generation isn't ready to give up city life just yet. They're looking for affordability as well as urban staples like dining, shopping, entertainment and jobs, all within a walkable distance.
The movement is being called "hipsturbia," and it's one of the major themes identified in the Emerging Trends in Real Estate 2020, a report recently released by Urban Land Institute and PwC.
The live/work/play formula is what developers used to revive downtowns two decades ago, and they're plugging it into the suburbs with good success, says Byron Carlock, PwC Real Estate Leader.
"The trend started in Brooklyn and has spread to secondary cities," he says. "Fun and cool places can be created. It's where real estate meets people, interests and amenities."
"Cool" suburban communities have active centers of town. They're often near large anchor communities, like New York City, San Francisco and Chicago. Popular hipsturbia destinations include Hoboken, Maplewood, and Summit, New Jersey; Yonkers and New Rochelle, New York; Evanston, Illinois; and Santa Clara, California.
"These cities have a music scene, coffee shops, art scene and real estate with grit, affordability and creativity," says Carlock.
In addition to amenities, hipsturbia single-family homes and multi-family rentals enable sharing.
"We're seeing millennials and Gen Zers deciding to do life together," says Carlock. "We're seeing home sharing, ride sharing and cost sharing. The locations where they do it depend on their desired quality of life as well as access to jobs. A lot of growth is happening in cities around college towns. Students decide to stay there after they graduate"
Real estate developers are running with this trend, undergoing big projects. For example, a 240-acre development in Santa Clara includes offices, hotels, serviced apartments, and residences, bound together by an open-space plan for active and passive recreation, according to the report. It's proximity to Stanford University contributes to its hipsturbia environment.
One of the Midwest's oldest suburbs, Evanston is seeing a hipsturbia revival. Located near Northwestern University, residents enjoy rooftop bars, downtown shopping and access to and from the Chicago Loop via the Chicago Transit Authority's purple line.
And in the Southwest, the hipsturbia formula is happening in Tempe, Arizona. Located near Arizona State University, you'll find coffee shops, restaurants, breweries pubs, retail and entertainment—24/7.
As more suburbs attract hip residents, their success will fuel the formula for other cities and developers to take note. The live/work/play formula that revived inner cities a quarter century ago can work in the suburbs as long as they have the right elements, says Carlock.
"We're seeing housing of all types," he says. "Two story, multi-story and high rise urban living that is mixed use. These are live, work, walk neighborhoods. Developers need for the delivery product to be more relevant to current user. There are new opportunities to respond to the increase in demand, and the demand is asking for a different product."