Looking to recycle your Christmas Tree? Denver's Treecycle makes it very easy! Denver's Treecycle is a seasonal program offered by Denver Recycles that turns thousands of discarded holiday trees into mulch. The mulch is made available to Denver residents in May at the Mulch Giveaway & Compost Sale. It's free and convenient, here's how: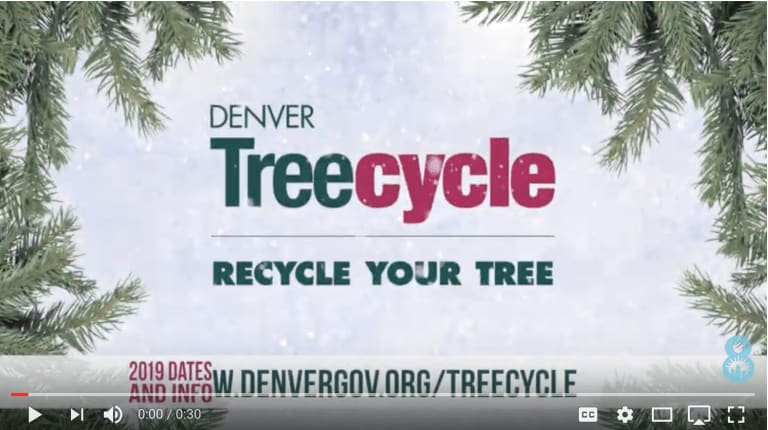 Remove all decorations, lights, and the tree stand from your tree.
Have your tree picked up or drop it off: + Set your tree out for collection on one of your scheduled trash collection days during the two-week Treecycle collection period. CLICK HERE to see when that is. + Drop your Tree off at THESE locations.
Reclaim free mulch made from your tree at the annual Mulch Giveaway & Compost Sale in May.
The program has a couple rules:
Only natural, real trees are collected by Treecycle crews. No artificial or flocked trees.
Place trees out at your trash set-out location by 7 a.m. on your scheduled trash collection day.
Trees must be placed at least two feet away from collection carts, structures, and other obstacles. Do not place trees inside bags or collection carts.
In observance of the New Year's Day holiday on 1/1/19, all Tuesday through Friday Solid Waste Management collections are delayed by one day during the week of 12/31.
Trees may also be dropped off at one of two Treecycle drop-off sites, open through January 31.
Treecycle is for Denver residents only.