The overall residential housing market has been hot for quite a while and with schools recently going on summer break the hot market seems to have gained additional fuel. But a markets in a few cities across the country are in a league of their own, notes Jonathan Smoke, realtor.com®'s chief economist.
Once again, California dominates this month's list, but eight other states are also represented (Texas, Colorado, Indiana, Ohio, Michigan, Washington, Massachusetts, and New Hampshire). Seasonality is a big factor in this month's rankings, Smoke notes.
"This is a peak time for people to be buying vacation homes in Michigan, because the weather is perfect," Smoke says. "California markets tend to be fairly consistent—we don't see huge changes."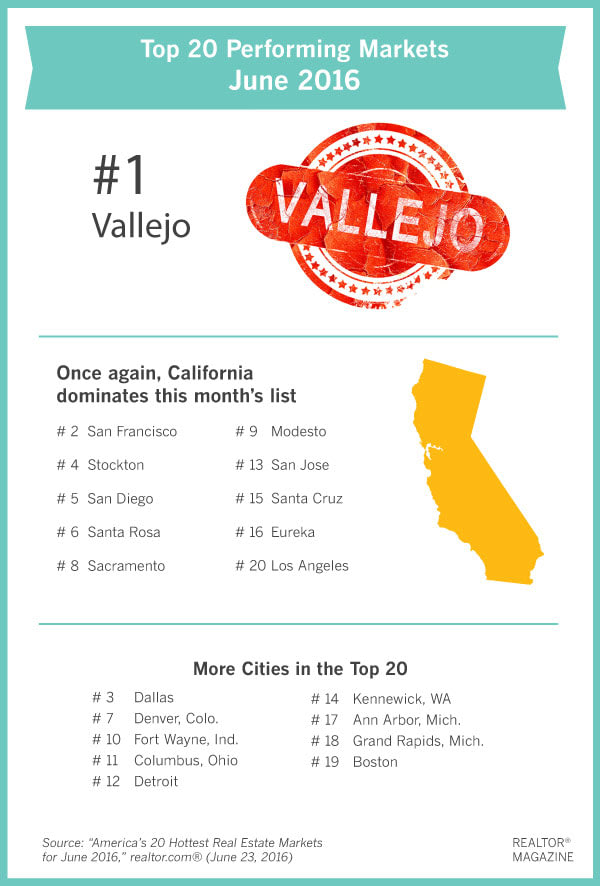 Bottom Line
It appears that people are moving to states with an attractive lifestyle. We all know here in Colorado that the lifestyles we live are uniquely active, organic, and eclectic. So with the expectation of continued population growth, it's a smart time to invest in real estate. For you this could mean your first home, a vacation home, an investment property. Lets sit down and talk about your next best move.