Recently, while searching with clients in Golden, CO it became evident that there is a bit of a hole in the local market there. Looking for a home with a layout that works well for a family (ideally 3 bedrooms on one floor) and a lot that takes advantage of being close to nature, sunset views, mountain views, and easy access to hiking. This became quite the task. Not that we couldn't find homes but the interest in each home was consistently a much higher demand than the number of homes there were to sell. Many Denverites and new to Denverites see the allure of living in Golden, only 10 minutes from Downtown Denver and right at the base of the Rocky Mountains with a charming town that holds parades, has delicious restaurants, and feels just a little more chill than the hustle and bustle of the city.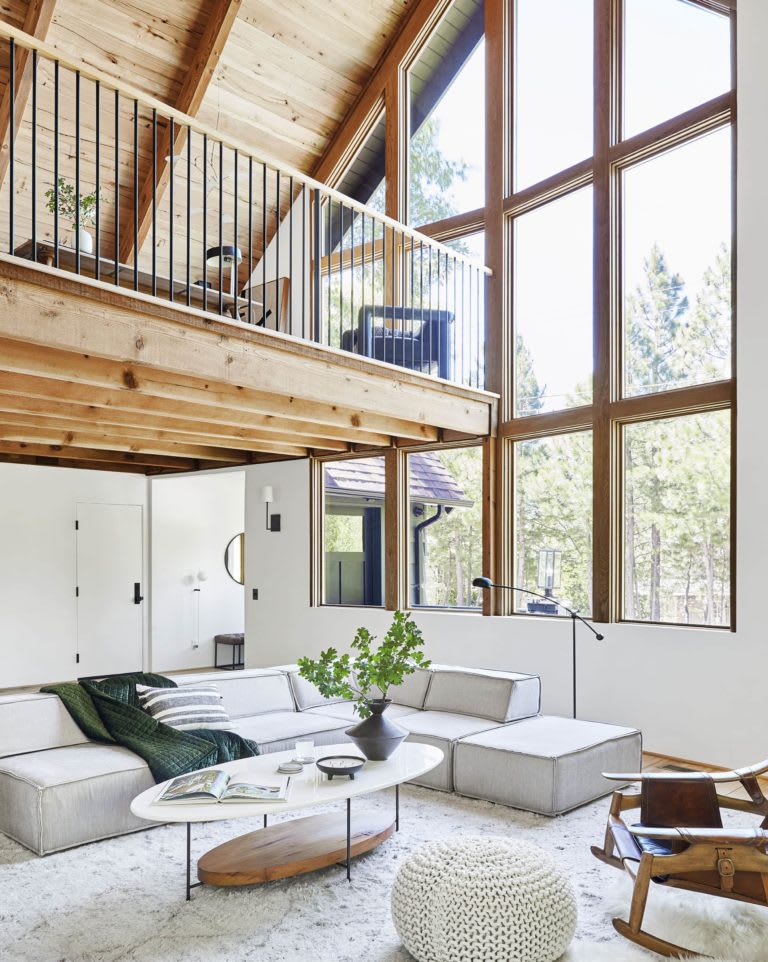 But there is a bit of a hole in the market there. Many Golden homes have sat untouched since they were first built. So, entry-level becomes $800-$900,000 for a home with dark woods, carpet everywhere (like really why oh why carpet a bathroom?), and a dated oak kitchen one after the other (but the amazing views out the tiny above sink window would be the guideline light each time). My personal favorite is finding a house with two-story windows and a fireplace in the living room because those bones are irreplaceable and easy to modernize.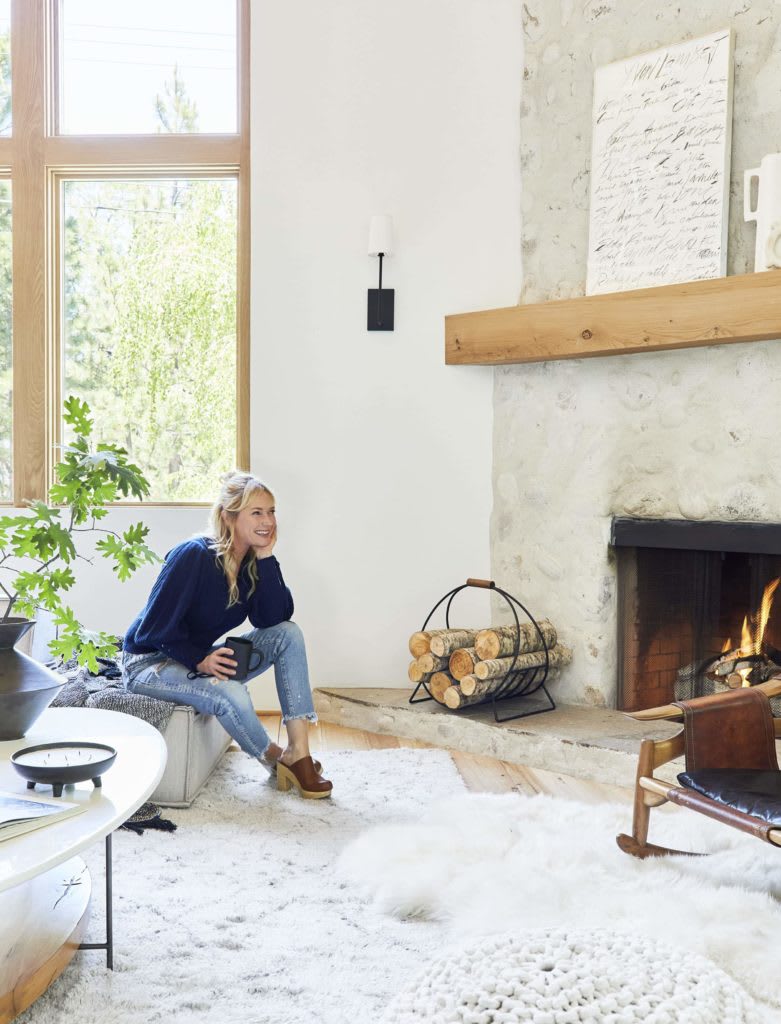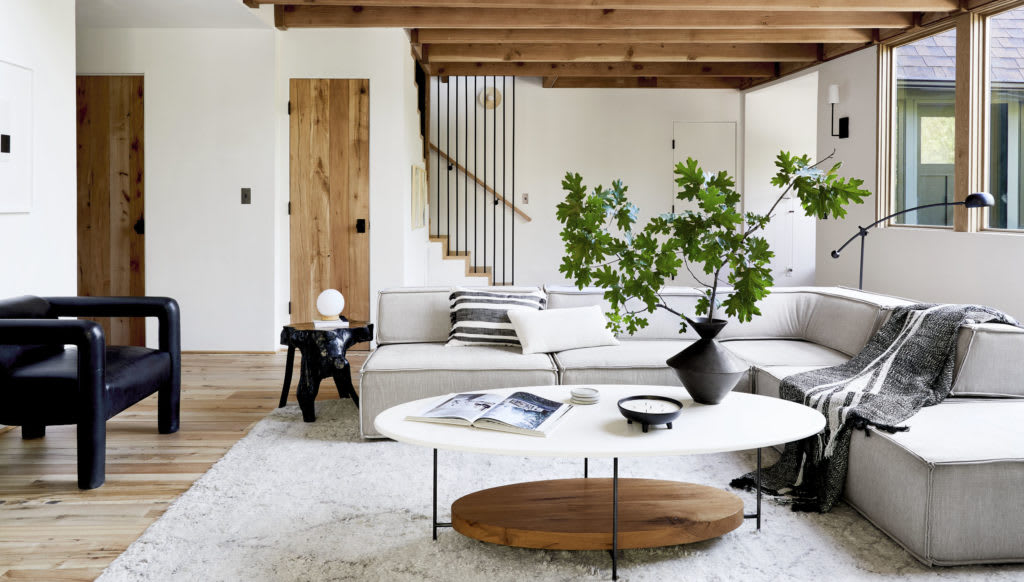 So, I wanted to share with you all one of my favorites remodels of all time because the designer and visionary Emily Henderson shows in her remodel of her own Mountain Home Getaway how you can take a very typical 1960's to 2000's home and bring it into 2020. Many of the changes are wood color and paint changes with the occasional va va voom to get you that house you've always wanted.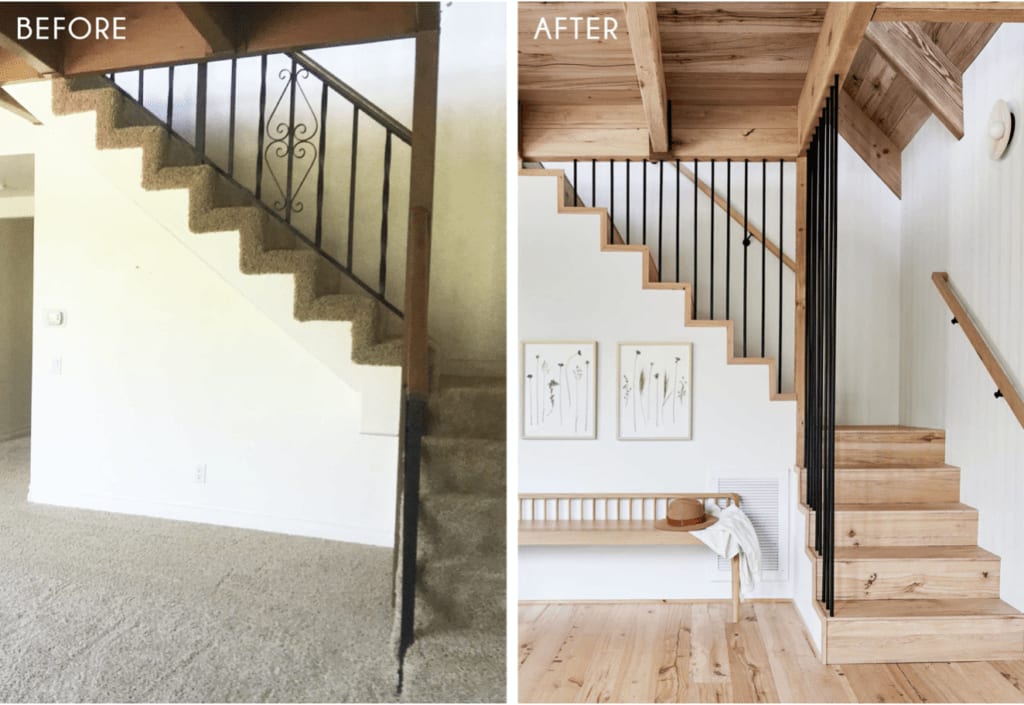 Since my mind is always living in the is it a good real estate investment realm…Finding a home with good bones is the key. Color changes are easy, a kitchen and master bathroom remodel since 1960 or 2000 is pretty much a given. But, I promise that if you're into a great home that's remodeled for $1M in Golden, CO there are people out there looking and there is a hole in the market between $800-$900K remodels and $1.3-$1.8M beautifully and functionally finished homes.
Once you check out her before and afters of the main living space, do yourself a favor and head over to:


Reveal: A Refresh of the Kids' Room in the Mountain House
If you're interested in finding a fixer-upper in the Denver or Golden area that you can put your own touches on please get in touch! They're out there and so is the home equity gain to leave you in a great real estate investment after all is said and done.