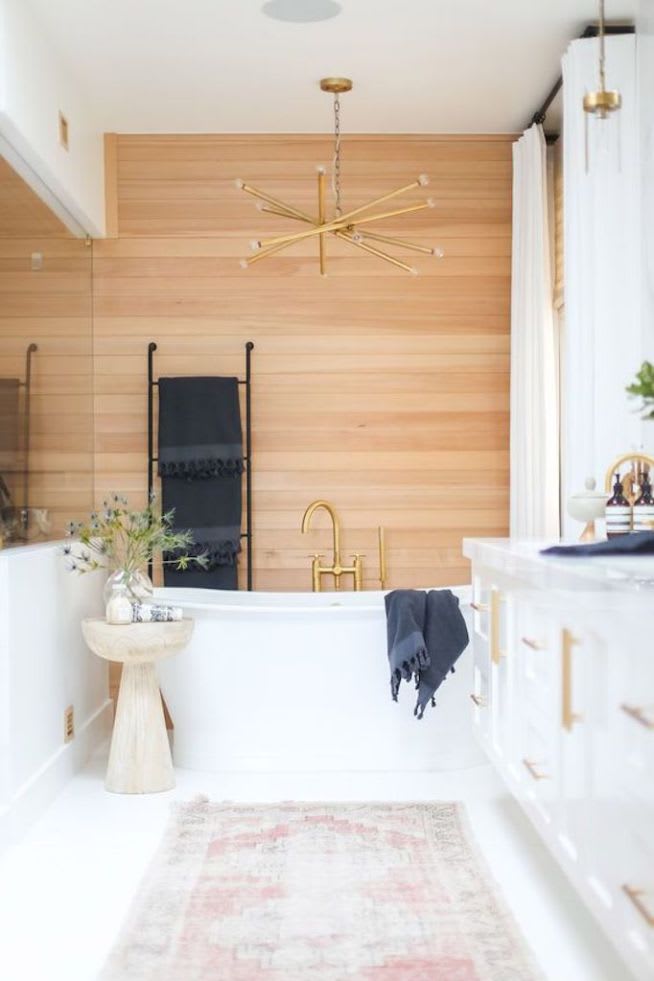 Design: Ashley Clark / Photo: Ryan Garvin
Have you been seeing the same beautiful images on Instagram that we have? The ones showing dreamy master bathrooms installed with saunas? So good. The bathroom sauna is growing trend in bathroom design that instantly creates a spa-like retreat in your home. Not only is it a look to think about for it's function, but the wood itself is so pretty and can become a major design feature of the space. Take a look at how these three designers incorporated a sauna into their bathroom design.

Thank you Becki Owens for collecting Three of best Sauna Bathroom designs out there!