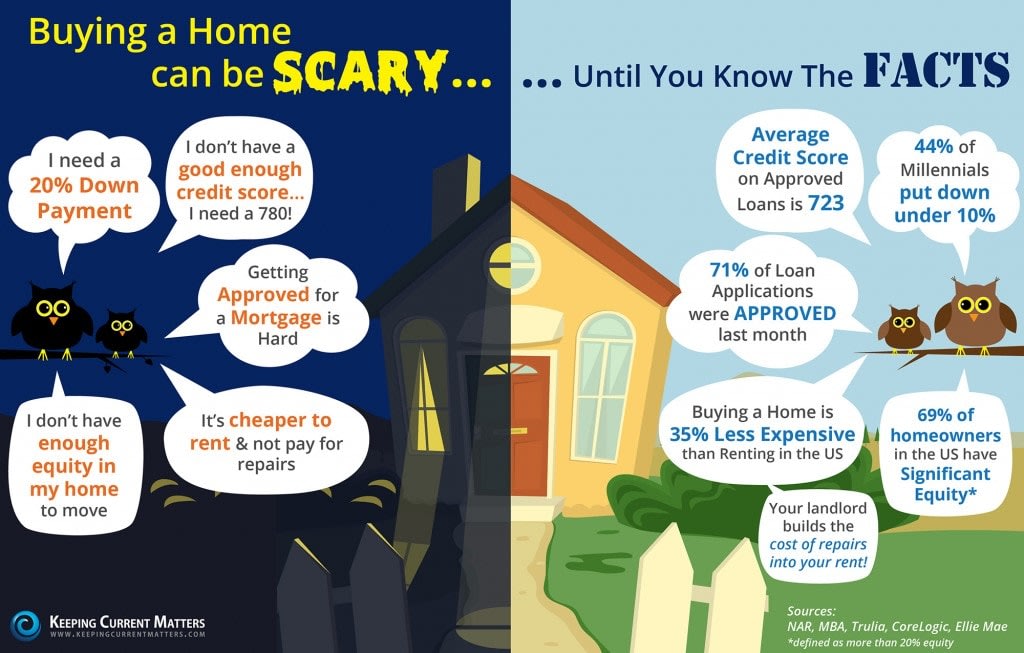 Some Highlights:
36% of Americans think they need a 20% down payment to buy a home. 44% of Millennials who purchased a home this year have put down less than 10%.
71% of loan applications were approved last month.
The average credit score of approved loans was 723 in September (the lowest recorded score since Ellie Mae began tracking in August 2011).
If you're intimidated by thinking about Buying a home, lets sit down and chat through your options to see if it's the right time or to help you prepare for a future purpose. Just reach out to me and we'll get it set up!