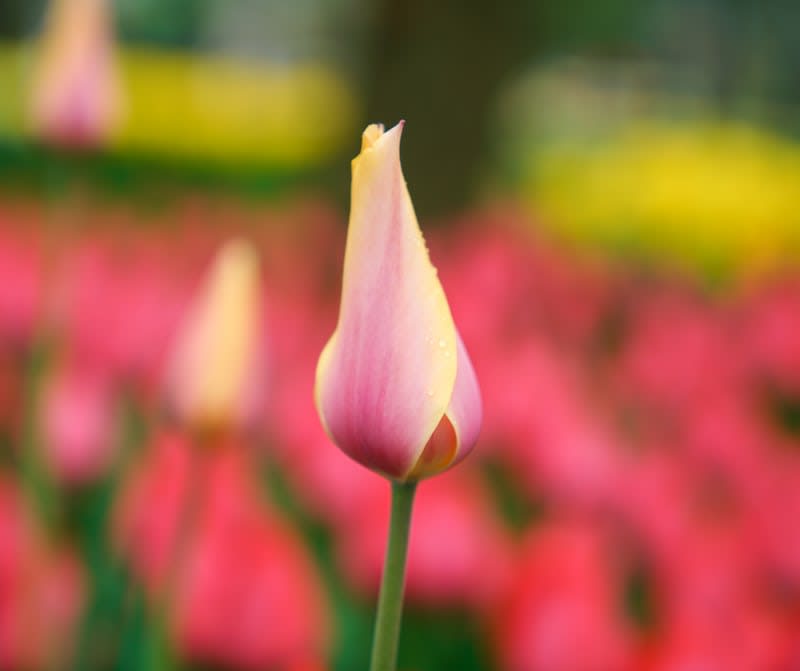 Public gardens are precious environments, transporting visitors to a wonderland of sensory delights. As botanical works of art, they show off a cornucopia of colors, shapes, textures and scents that captivate, exerting a magnetic attraction for those seeking a stress-free sanctuary. With scenic vistas; paths winding through serene, verdant landscapes; and the opportunity to learn about conservation efforts, native plant life, bird watching or even beekeeping, public gardens are designed to entice the entire family.
The Denver Botanic Gardens gets most of the attention among the botanically inclined in Colorado. But there are more than half a dozen other public gardens and arboreta peppering the state that are all worth exploring. Whether sprawling or petite, on a university campus or smack dab in the city, each garden is a treasured balm for the soul.


The Hudson Gardens & Event Center
Located in Littleton, along the South Platte River, this stunning, 30-acre botanical garden is renowned for its numerous educational programs, resources and activities that appeal to gardeners, naturalists, art aficionados and children alike.
Western Colorado Botanical Gardens
Strolling through this 15-acre Eden, you'll find it difficult to imagine that this property (located just beyond downtown Grand Junction) had a previous life as a junkyard. Inside a greenhouse, a tropical rainforest is clustered with Mexican fern palms, banana trees and birds of paradise.
Montrose Botanic Gardens
Anyone who's struggled with creative home-gardening solutions that combine aesthetics with water-conservation strategies would do well to visit this garden near downtown Montrose.
Yampa River Botanic Park
Snuggled in a high-altitude valley in Steamboat Springs, the Yampa River Botanic Park opens its doors each year on the first of May and closes Oct. 31. Spread across this 6-acre property are Ponderosa pine, Douglas fir, Colorado blue spruce and other evergreens that thrive in the harsh climate.
Chester Malter Arboretum
With thousands of trees (almost 300 different species), shrubs and other woody plants sprawling on the 125-acre campus of the University of Denver, this arboretum is a tranquil refuge from the buzzing city.
Betty Ford Alpine Gardens
Resting at 8,250 feet above sea level in Vail, this botanical garden, North America's highest, is named for the former first lady, an avid gardener who regularly vacationed in Vail with her husband, former President Gerald Ford.
The Gardens on Spring Creek
Not far from downtown Fort Collins, this 12-acre spread of assorted gardens is designed to bring children and adults up close with the wonders of nature.
Durango Botanic Gardens
If you're bicycling or trekking along Durango's Animas River Trail, an 8-mile, paved rail-trail that follows an old railroad corridor, you can readily explore the myriad gardens that are part of the Durango Botanic Gardens.
High Plains Environmental Center
Nestled within Centerra, Loveland's unique development that's designated as Colorado's first Wildlife Habitat Community, the High Plains Environmental Center is dedicated to fostering a harmonious connection with the land.