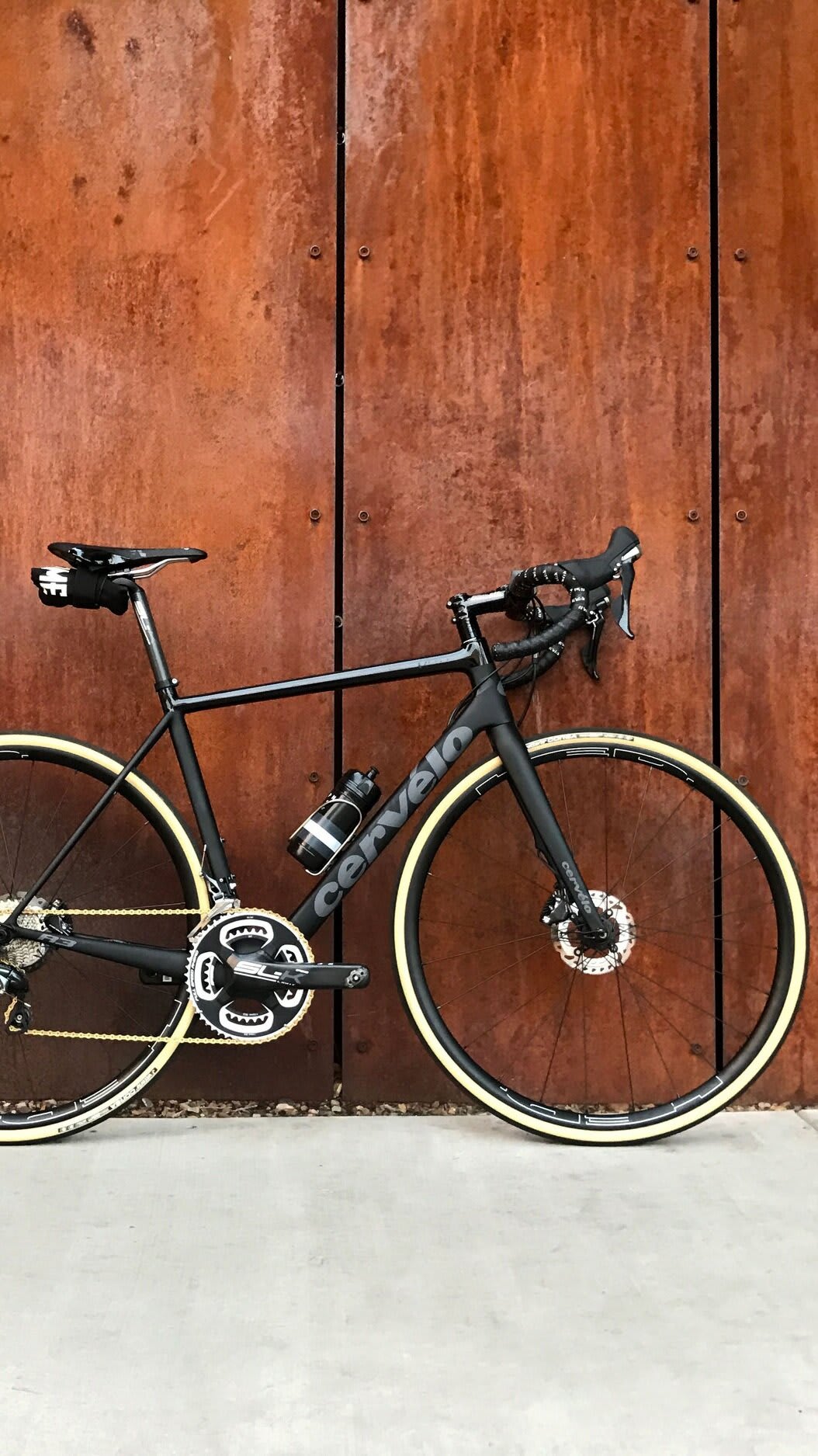 The 25 Best Neighborhoods in Denver
It's easy to fall in love with Denver. Sunny days are the norm. Our streets are bursting with cultural institutions, restaurants, and locally made beer, spirits, chocolate, and more. And the city is just a short drive away from that Rocky Mountain majesty. Even though it's taken a hit, Denver's diversified economy keeps on growing, calling to individuals and families looking to improve their quality of life and work at relevant, forward-thinking companies. (
5280 Magazine
)
Population 717,796
2019 Average Sale Price $543,943
Making the decision to move to Denver is easy.
The challenge is deciding where in the Mile High City to live. How do you choose between the creative energy of Five Points and the neighborly sereneness of Cheesman Park? Well, that's why we're here. Whether you're new to town or you need to relocate after realizing your house is feeling a bit small post-quarantine, we did the hard work for you. We evaluated all 78 Denver neighborhoods through our livability formula (see "The Process" below), which takes into account home values, school quality, safety, and those distinctive aspects that set a place apart (nightlife, bike-ability, open spaces, etc.). The result: the 25 best places to live now—and what eateries, shops, and more to enjoy near your new home once you're settled.
Editor's Note: This package was produced as Denver was in the midst of confronting the coronavirus pandemic. 5280 continues to support the local community, but we are aware that restaurants, boutiques, galleries, theaters, events, and even our parks have been impacted by this health crisis. We did our best to make sure the venues mentioned throughout this special feature are still in business, but we will continue to update our neighborhood profiles as the repercussions of this public health emergency unfold.
The Process
How we (5280 Magazine) developed our 25 Best Neighborhoods list.
Our ranking uses four variables: home prices, crime data, school rankings, and an X factor score that accounts for things that can't be easily quantified, such as access to open space, nearby public transportation, and the prevalence of restaurants and shops. Each category is weighted: 30 percent for year-over-year percentage increase in home values; 25 percent for safety; 15 percent for neighborhood school ratings; and 30 percent for the X factor. Our initial list of 78 neighborhoods (that was whittled down to 74, as you'll read below) is based on the
city of Denver's
official map, which is why, for example, you won't see LoHi mentioned (officially, it's part of Highland, not its own neighborhood—even though locals would disagree).
Average home sale prices were provided by REcolorado. Percentage increase reflects the change in average sale prices from 2018 to 2019. Four Denver neighborhoods did not have statistics available or had five or fewer sales in 2019 and thus were excluded from consideration.
Crime data—the total number of crimes reported in each neighborhood in 2019—come from the Denver Police Department. The figures were then adjusted per capita using population statistics from the American Community Survey's 2013–17 neighborhood data.
School ratings were taken from Denver Public Schools' School Performance Framework (SPF) for the 2018–19 school year. We averaged the SPF scores for the public schools in each neighborhood: Five was the highest score (correlating to "Distinguished" in the SPF report); one was the lowest ("Accredited on Probation" in the report). For areas that did not have schools within their boundaries, we averaged the ratings of the schools in adjacent neighborhoods.
We awarded each neighborhood an X factor rating on a scale of 1 to 10 (10 being the highest).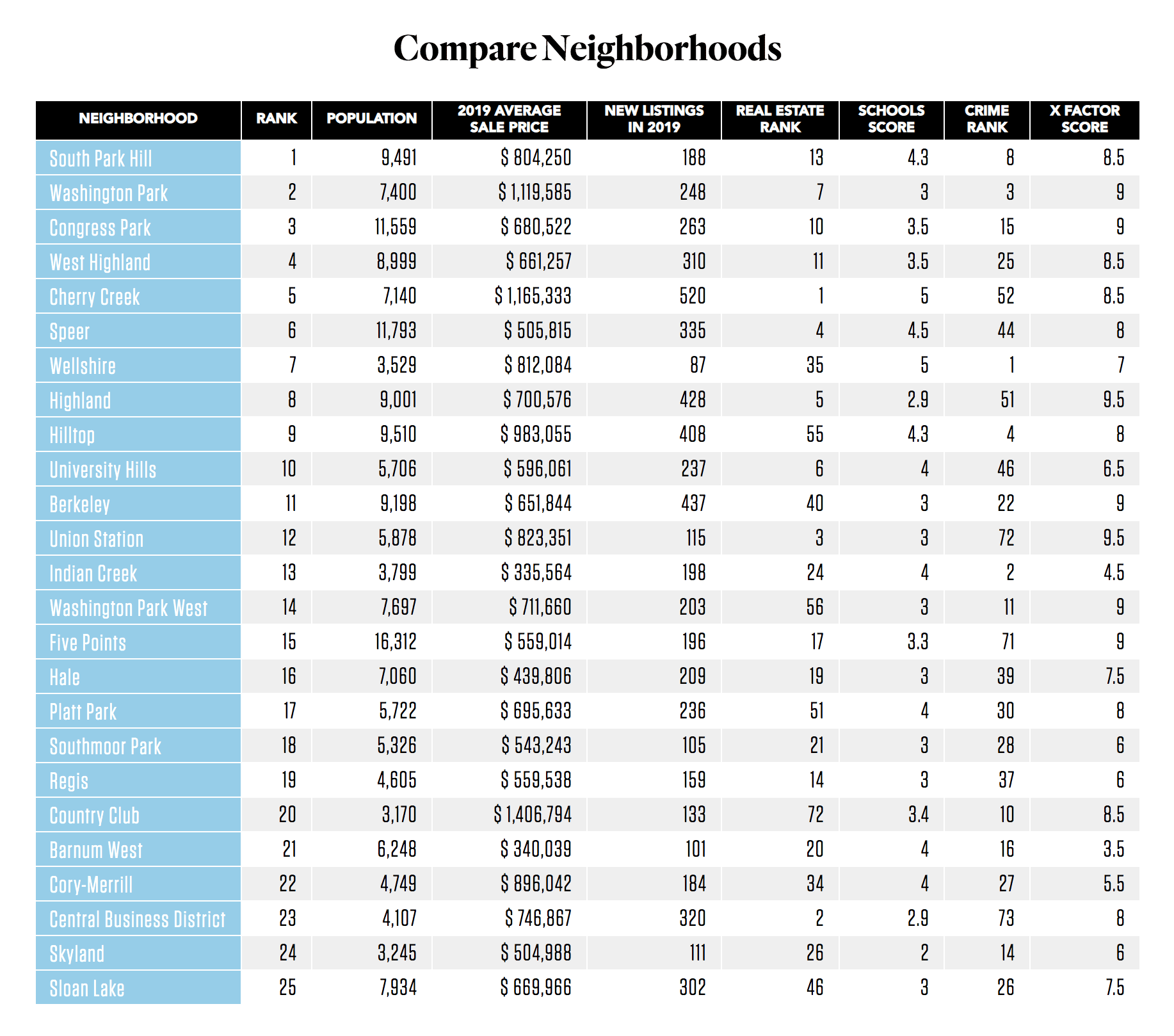 Explore the 25 Top Neighborhoods as Ranked by 5280 Magazine:
If you are wondering how current national and global situations might be impacting your property's value, your neighborhood, or the Real Estate market in general, we are happy to
provide more specific information
.
If there is a home that you would like more information about, if you are considering selling a property, or if you have questions about the housing market in your neighborhood, please reach out. I'm here to help.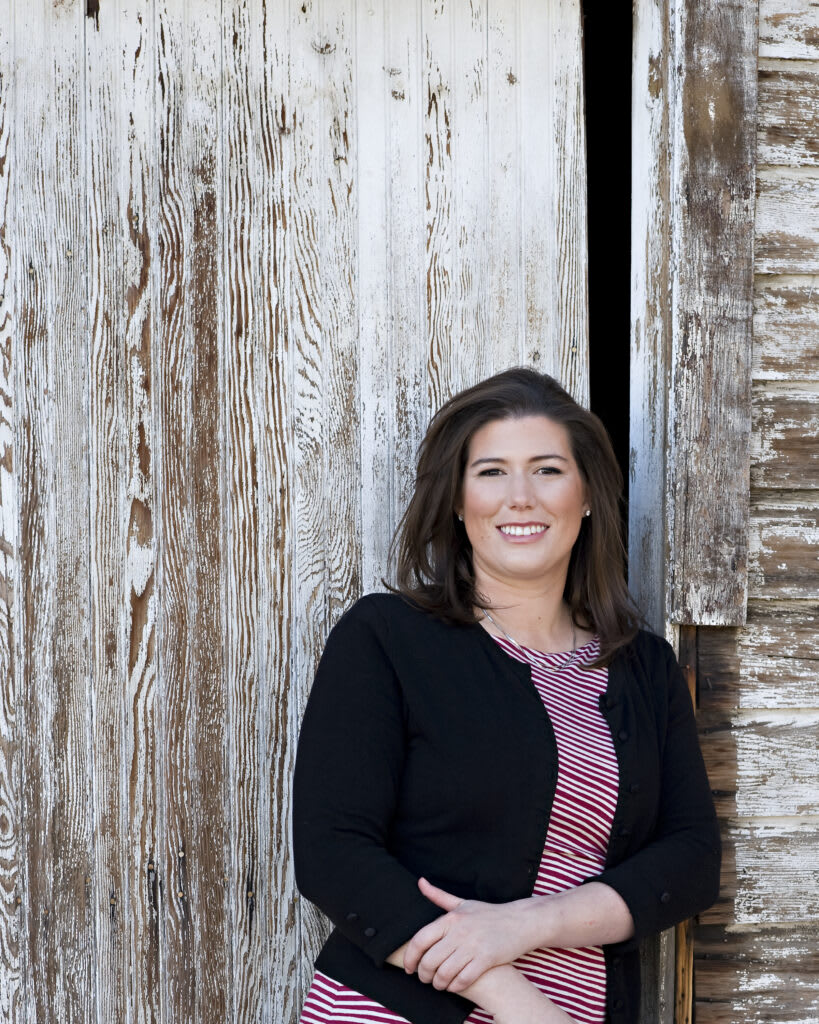 -Megan Douglas-
Realtor and Lover of the Mile High City I call home!