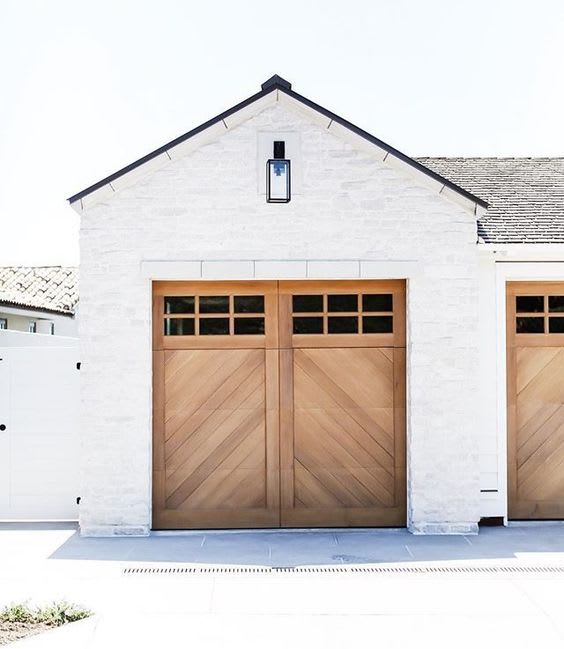 Garages have gone unappreciated for far too long.
Now the space that once only seemed suitable for
storing lawn gear
, holiday decorations, and, of course, automobiles, is having a moment as the ultimate flex room. During the pandemic, homeowners have been converting their garages into offices, lounge areas, and gyms—and it turns out updating the space is actually worth the time and money.
Adding a new garage door has a higher return on investment than siding, window, entry door, or roof replacements, according to the
2020 Cost Versus Value Study
. Specifically,
you can recoup nearly 95 percent of the original cost when you sell your property
. If you're in the market for a fresh upgrade and want to attract buyers down the road, consider doors made of rust- and
corrosion-free aluminum
, wrought-iron hardware, and insulated glass panels that add privacy while also letting in natural light. Or if you simply want to up your curb appeal, get inspired by one of these clever ideas.
Blend in with siding
For a seamless look, SoCal-based designer Raili Clasen clad the garage door of this mid-century bungalow in the same tongue-and-groove panels that run across the rest of the home. The end result: What garage?
Opt for an organic texture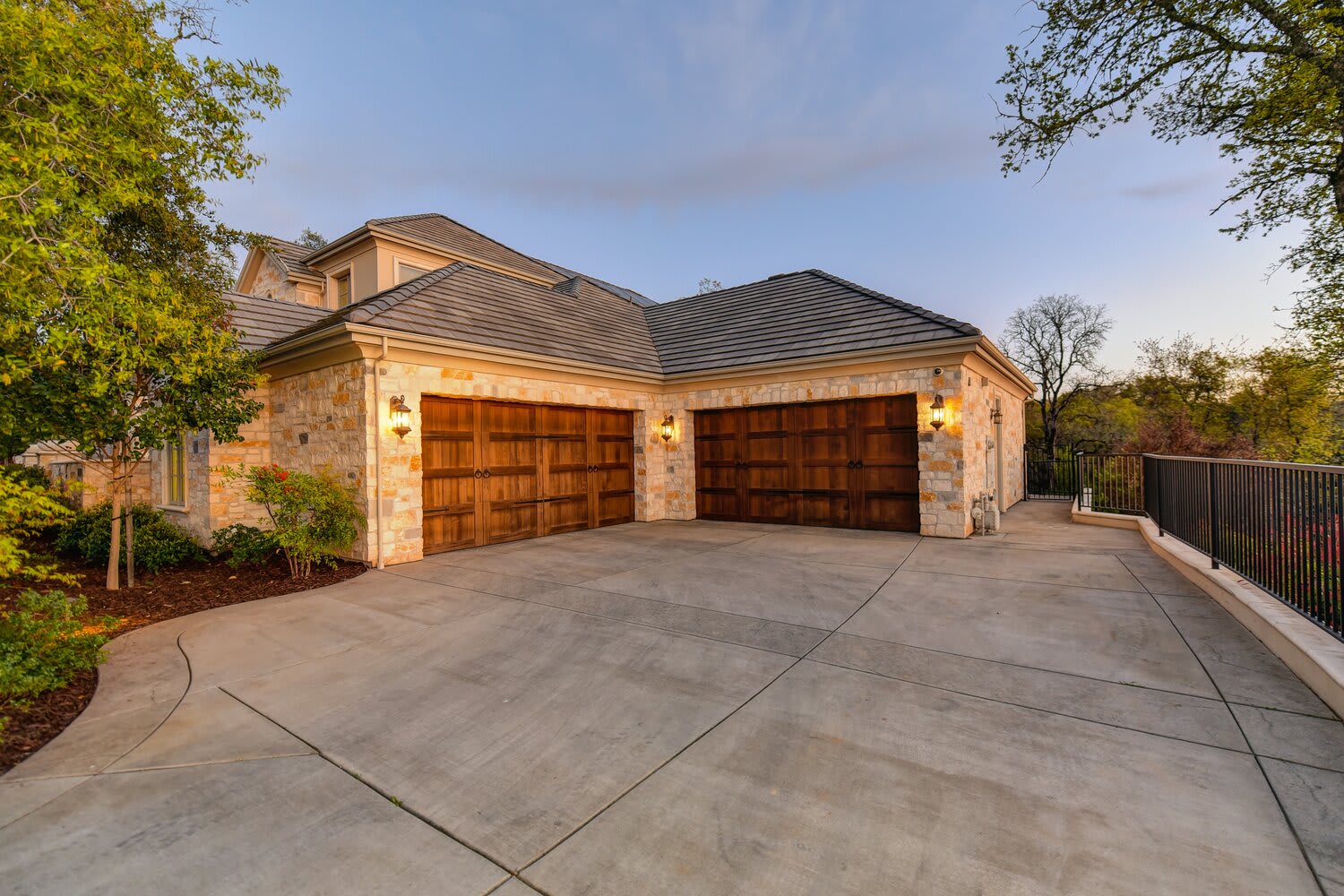 An extra-tall garage door attached to an ultramodern home can come off as intimidating, but natural wood boards soften things right up.
Get inspired by brick
Over the shiplap look? This home, designed by Australian firm KP Architects, features a door that's meant to blend in with the slate-gray brick pillars.
Embrace your inner muralist(Or go colorful!)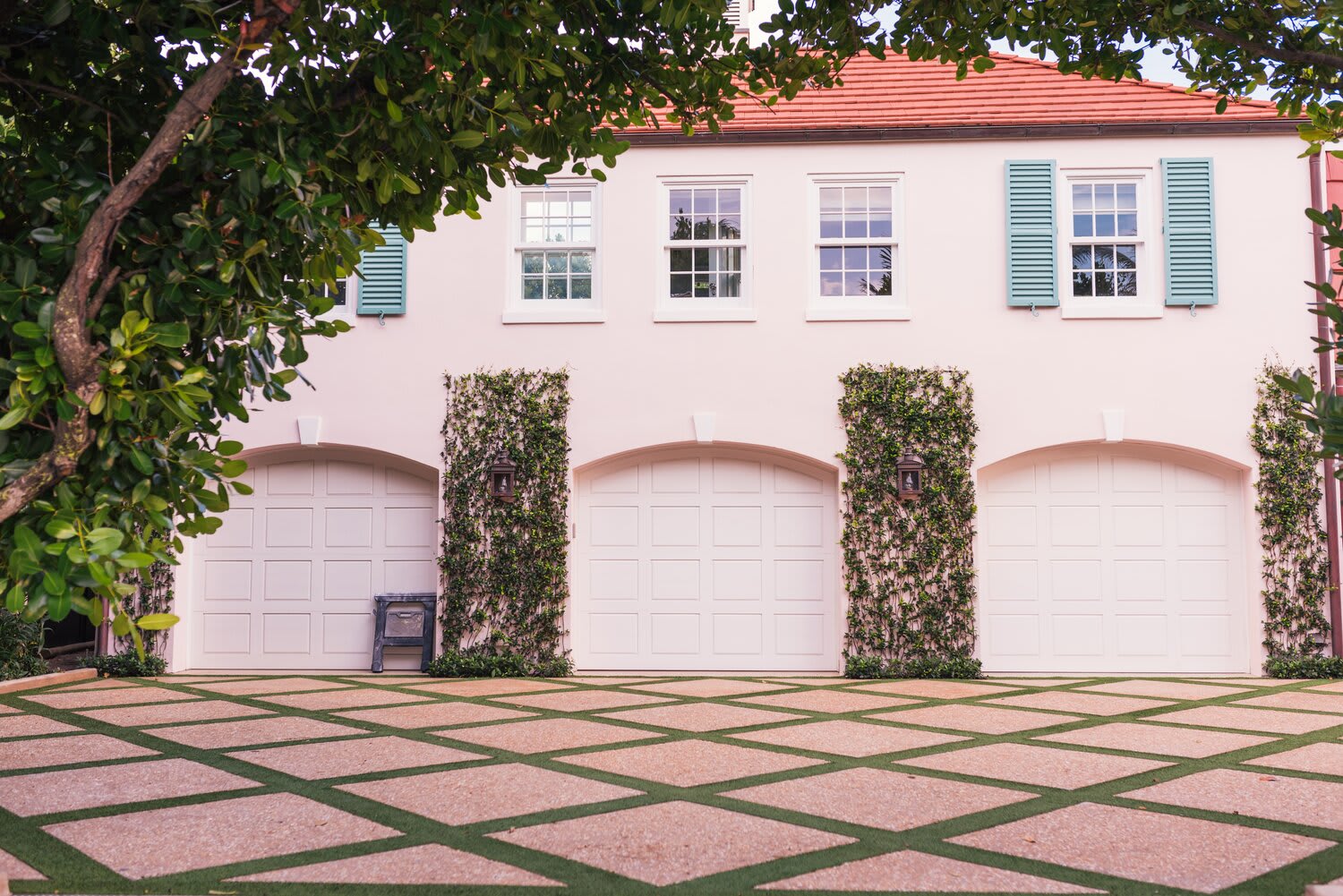 With some blue tape and a small roller, you can re-create this geometric design. If that's a little out of your comfort zone, opt for a bright color!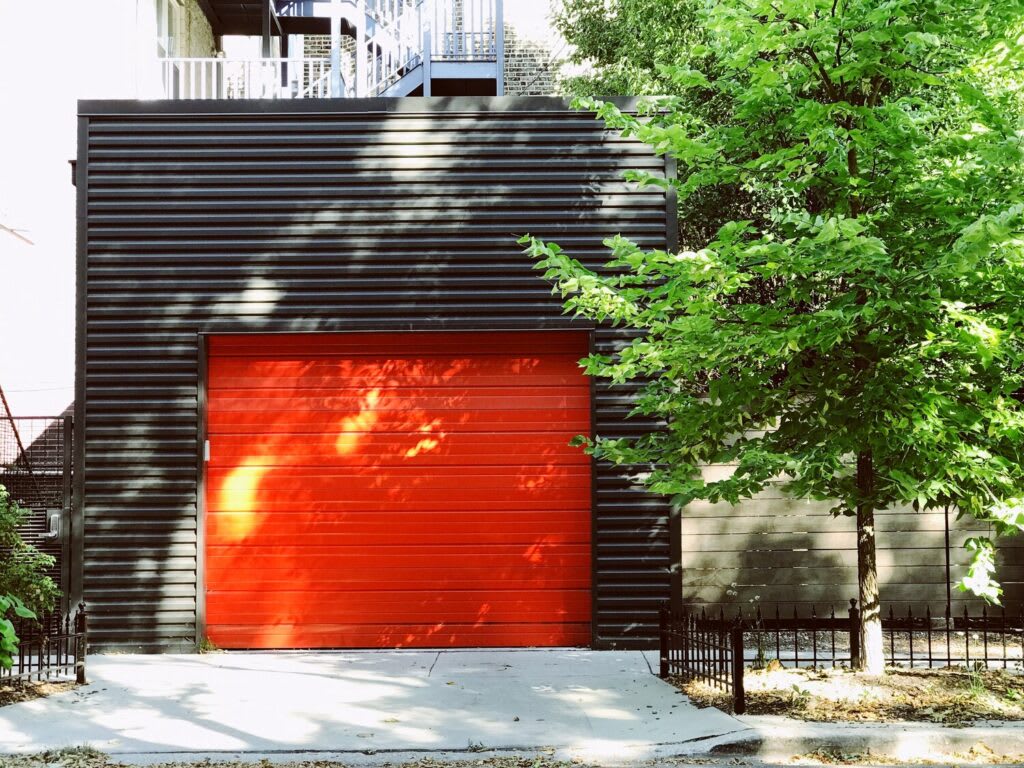 Paint it black
Going over everything with a crisp, dark charcoal shade is easily the lowest-lift change you can make that has the biggest visual impact. While you're at it, cover the entire facade in the same hue for a complete 360-degree transformation.
For some beautiful photo inspiration + more ideas, go to Domino.