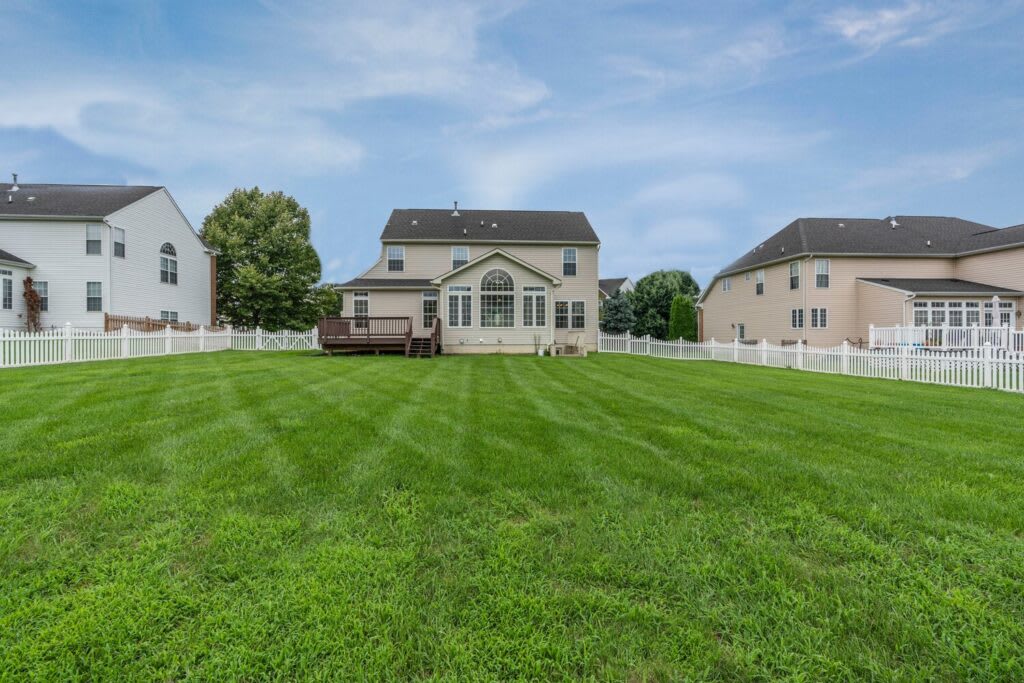 With an airborne pandemic rendering the restaurants and crowded cultural energy of cities less appealing, buyers are increasingly
looking at homes in suburbs
and small towns.

Condo prices and sales suffered worse drops than single family homes in April and May, and have yet to rebound, according to Redfin, even as single family prices are on the rise again.
"The notion that COVID has actually been a rationale for buyers to move into the 'burbs, or even further out, was to me a 'tall tale'. But it appears to be playing out," says
Adam Rosenbaum
, a realtor with Century21 Adams in Arlington, Mass. One of his clients, having lost out on a few homes in the competitive Boston area, was about to make an offer on an 18th-century house in the Berkshires of western Massachusetts, some two hours away. "I'm now a believer," he says.
But a move to the mountains wouldn't be just a change of scenery and lifestyle for his client, who's been living in urban Somerville, Mass. Even for experienced homeowners, moving from the city to the country can present some unexpected surprises and force buyers to become acquainted with unfamiliar home systems—starting with what happens when you flush the toilet. Ahead, find five things
Apartment Therapy
thinks you should really read about before making the move.

Septic systems
"The first thing that pops into my brain is the septic," says
Corey Morris
, realtor and team leader of the Level Up Group at Keller Williams in Braintree, Mass. "A lot of people, they're very used to town-provided, municipal things, and they're not necessarily ready for the potential expense of a septic system and all the ins and outs that come with that."
Septic maintenance is straightforward enough, but it does carry an expense, Morris says. Even if the septic tank passes inspection, buyers should try to determine how old the system is, and how well the previous homeowners maintained it. And if you're buying a four-bedroom home, it's important to make sure the septic system is rated for four bedrooms, not just three, he adds.
"The other thing people need to keep in mind is that, if the septic doesn't pass inspection when they go to sell after they've lived there for 5 to 7 years, most times the responsibility of replacing that septic system will fall on the seller," Morris says. "And that can be anywhere from $25,000 to $35,000."
Well water
Homes with private well water can be another system unfamiliar to city dwellers. While you won't have to pay for water going forward, buyers generally have to pay for a well inspection. "You have your home inspection, and you tack on maybe a few hundred dollars more to get the well water tested to make sure there's not an overabundance of bad bacteria," Morris says. Because the Environmental Protection Agency doesn't test or regulate individual water supplies, the Centers for Disease Control
recommends
testing your well water annually.
"Most urban buyers of rural property are scared of wells and septic, but they shouldn't be," says Sara Holland, owner/broker at
Sara Holland & Co.
in New Hampshire. She notes that these systems can be managed with a pretty simple maintenance schedule, offset by the lack of any municipal fees. "Don't believe the horror stories. They are few and far between," she says.
Zoning and permitting
The thing Holland has seen catch city-based buyers off guard, though, is the variety of zoning and permitting in rural communities. Some small towns have similar permitting practices as the more urban communities buyers hail from. "But some towns have none—zero," Holland says, meaning just about anything goes. "Some buyers love this because they can 'do what they want!' But so can their neighbors, which is not as favorable." So if your next-door neighbor decides to, say, build a
backyard motocross course
, you may not have any right to complain.
Generators and water pressure boosters
If your new home is in a remote or woodsy area prone to prolonged power outages, Morris says another cost to consider might be the need for a whole-house generator. Water pressure, or lack of it, can also be an issue. "Some homes need a pressure booster because they're so far out or the town doesn't have good water pressure," he says, a deal breaker for at least one client. "This won't work for me," she told him, as she turned on the upstairs tub faucet. When Morris asked her why not, she said, "Do you know how long it would take to fill up this tub to give my daughter a bath?"
There are other obvious expenses and tradeoffs to moving to a rural area, of course, from extra yard work, to pest management, to arranging propane delivery if natural gas isn't available and you're hellbent on a gas cooktop. But, Morris says, what might seem daunting at first will soon become second nature.
"Especially for people who are new to an area, it all seems overwhelming, it just seems like there's so much to do," he says. "But just like anything else, I feel like people catch their rhythm, and as time goes on people get used to doing what they have to do to maintain their home."
Are you considering making the move from city to suburb? Give me a shout, I'd love to chat.