If there is one thing this week has shown us it's how quickly fires can move and how even if you think you're safe you should be ready and have an evacuation plan in place…No Matter What! We have a couple of cold days with less time spent outside.
So take some time to get yourself prepared just because hindsight is 20-20. The best resource I have found to get my personal home ready is the following:
Evacuation list by time given: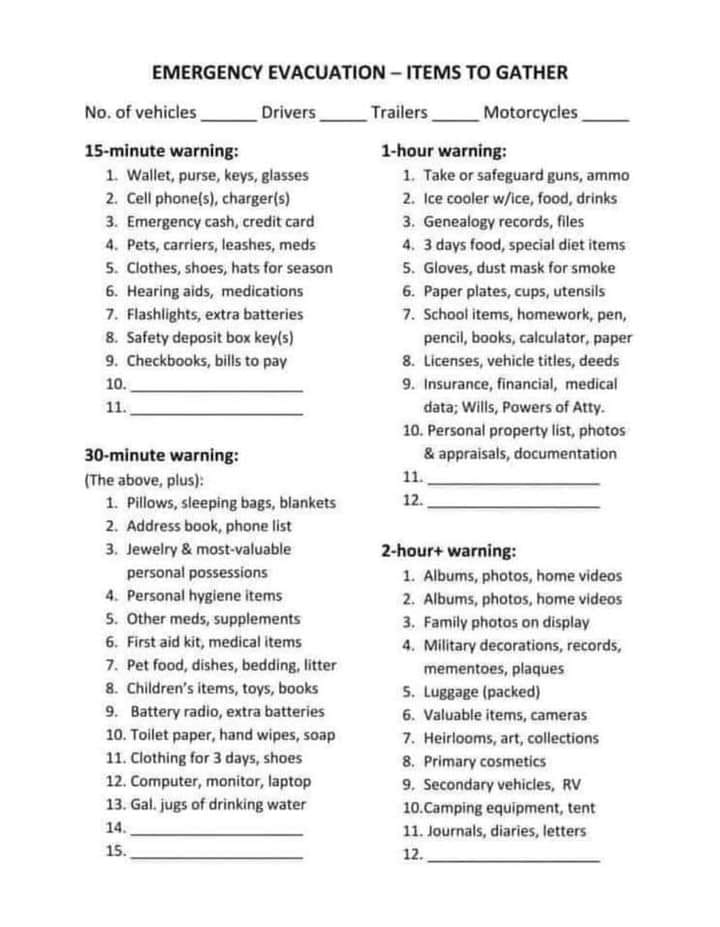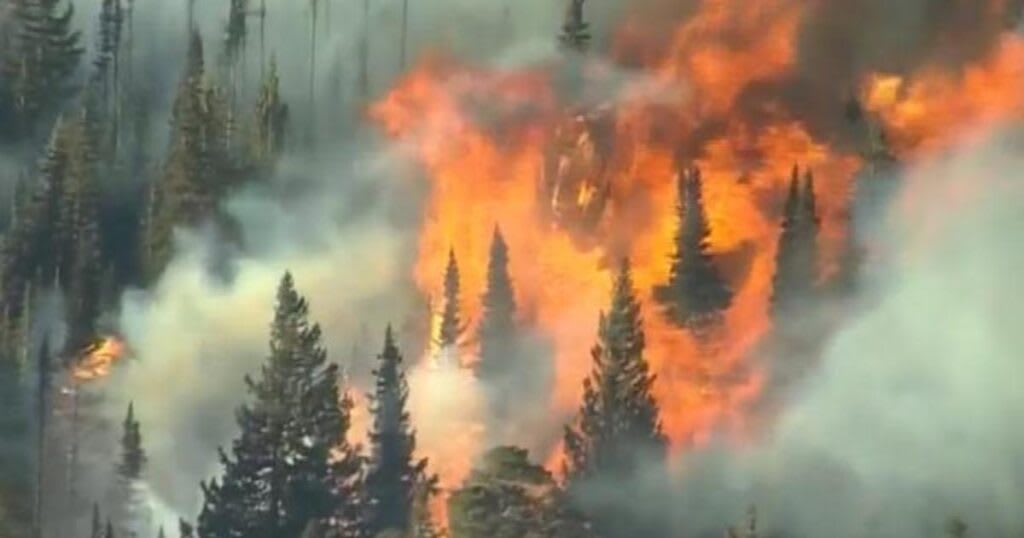 From a more personal perspective:
Copied from the Reddit Post: To My Oregon Friends- What I wish I knew when evacuating the California fires a few weeks ago.
I hope my Oregon friends (and now Colorado) will read this, as I was recently evacuated from my home in California and have some tips for all my Oregon family back home that I wish I knew before hand.
Fill up your gas tank and make sure its at least at 3/4 until all fires are extinguished.
Pack way more than you think you'll need. We anticipated 2-3 days but ended up being evacuated for 2 weeks.
Make a list of things you don't want to leave without and keep it by the door. Its easy to forget things in a frenzy (I forgot both my laptop and wedding ring)
If you have kiddos keep a go bag of their distance learning materials. The sooner they have structure the safer they feel.
Take a video of everything in your home. Open up and show and talk through the contents of all the closets, drawers, fridge, freezer. Walk around your property and verbally talk about different plants, landscape etc.
Turn off your propane tanks if you have them before you go.
Throw everything away in your fridge and freezer before you go and don't forget to take out the trash. If you're evacuated, it is likely your power will be shut off and you'll return to a smelly mess.
If your address is not current on your ID make sure to keep a copy of your utility bill with your important documents to show residency for fema/airb&b applications etc
Contact your insurance agent now and start your claim. Most home and renters insurance will cover 2 weeks of food, lodging, and supplies while under mandatory evacuation.
Monitor AirB&B – once evacuated they will open up emergency housing for free. Do not get discouraged if they say no pets- email the owner directly because all rules are usually thrown out of the window during emergency situations.
Before you go, seal and shut all windows and doors. Make sure to close or wrap any ac units. This will greatly reduce smoke damage.
If you can, self evacuate early. I do not want to see any of my Oregon friends stuck in traffic. I encourage you to follow your gut and go when you say you feel unsafe.
Keep a cooler of non perishable drinks and snacks in your car. We had to drive to another state to find somewhere that would take doggos and was kid friendly.
Withdraw a bit of cash to keep on you. I forgot to notify my bank and I had a fraud alert placed on my cards.
When you get back home, do not sweep or blow the ash. This can create a toxic air quality and can blow hot embers. Instead use a hose to wet down the ash and wet paper towels.
When you get back home, replace all filters in your home and car
An easy way to rid your home of the smoke smell is to attach large filters to box fans, cover with a wet towel doused in fabric softner and let them run.
Above ALL else, I hope my Oregon friends and family are safe. My last bit of advice is to take it easy on yourself. You're in the middle of a global pandemic, your home and community is on fire. It is ok to have hard days, to grieve for your loss and your community and just the general situation of the dumpster fire that is 2020. Allow yourself to cry, get angry, drink a glass of wine, or smoke a joint. Its ok to not be ok and to feel unsafe right now. Take deep breaths, we are rooting for you.
I love you Oregon, I was born and raised there. I lived all over that state and my heart is breaking for you. I'm thinking of every single one of you.