Well that's pretty wild if you break housing down hour by hour!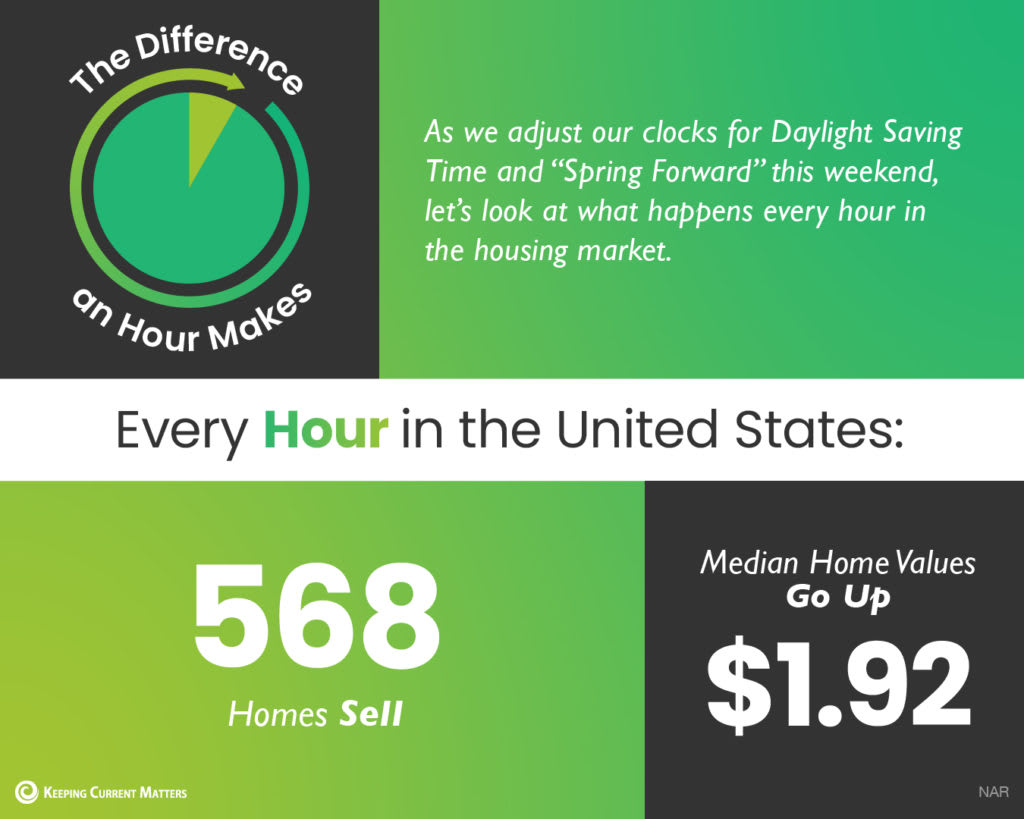 Don't forget to set your clocks forward this Sunday, March 8 in observance of Daylight Saving Time.
Every hour in the United States, 568 homes are sold and median home values rise by $1.92.
As we "spring forward" this year, be sure to reach out to me as your local realtor to see how you can take advantage of every hour in the housing market.