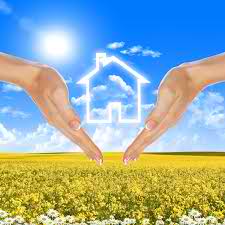 More buyers are saying that summer is the best time to purchase a home, according to the latest Prudential Real Estate Consumer Outlook Survey.
More consumers say that the spring momentum will carry into summer, with the survey showing an eight-point jump over a year ago in those who view the summer as the best time to buy a home.
Overall, 77 percent of 2,500 consumers surveyed report having a favorable view of housing, a 12-point jump from one year prior. Millennials show the most optimism, at 85 percent.
Nearly 70 percent of those surveyed say they are committed to buying or selling a home now, a six-point increase compared to Prudential's survey at the end of 2013.
"Consumers understand that home valuations remain attractive and mortgage rates are still near historic lows, but with the brutal winter that extended into spring around the country, they really couldn't do much about it," says Earl Lee, president of Prudential Real Estate. "The optimism and enthusiasm we're seeing through the survey underscores consumers' motivations and pent-up demand. As more homes come to market and lenders ease their stringent underwriting guidelines, we anticipate busy times ahead in real estate."
Also among the survey's findings:
78 percent of potential buyers say it will be easier to buy a home this spring, since "home owners want to sell."
63 percent of sellers say the improving economy and their perception of motivated buyers are increasing their optimism.
76 percent of consumers say pent-up demand will create more competition for existing homes this season.
83 percent of buyers say they plan to buy a home sooner rather than later because they fear interest rates will rise.