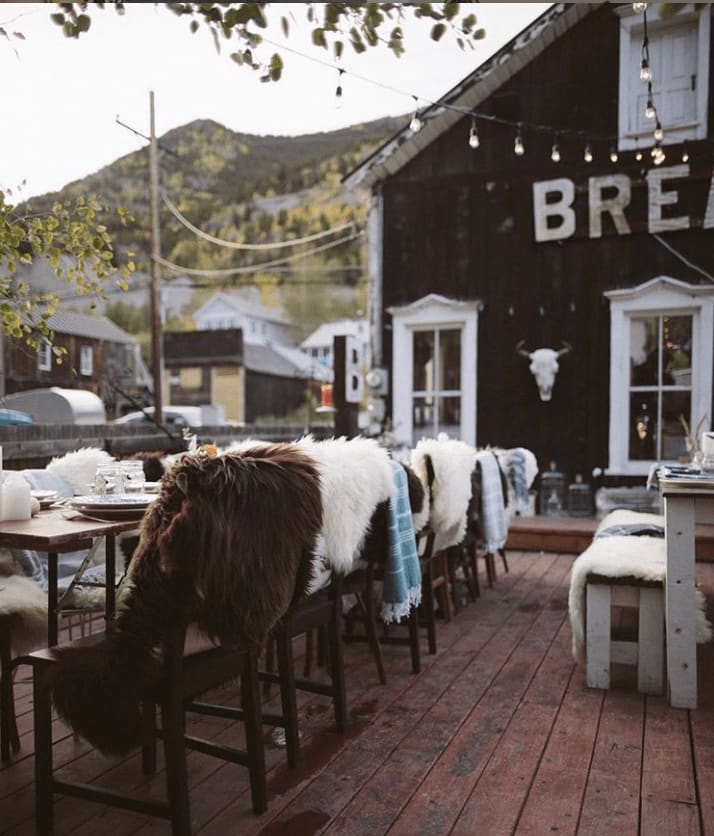 Colorado's love for adventures, the outdoors and snow sports is unmatched. But that also means that the traffic jams on I-70 have become something of astronomical proportions. Being that I've been here for 17 years I have a tip or two to help you make it through your I-70 traffic jam and some fun stops along the way.
For me I'd rather spend fun time with friends than sitting in a car on I-70. So, try these stops between Summit County and Denver.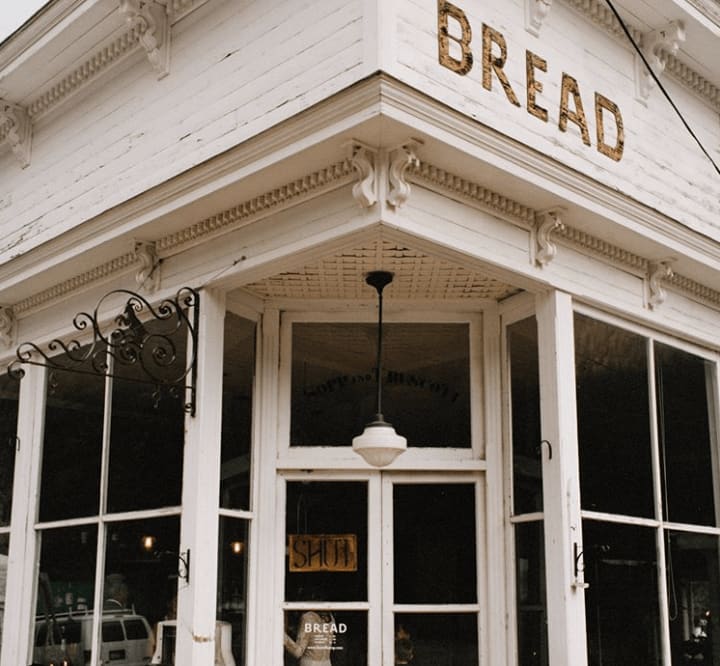 1010 Main Street . Silverplume . CO
A welcoming place to grab a drink and if you're lucky you'll catch some live music! Housed at the site of a 1800's era bakery, Bread Bar honors its rich history with an ever-evolving selection of fine cocktails, craft beer, and fresh bread. All cocktails are inspired by famous figures of Silver Plume and the region.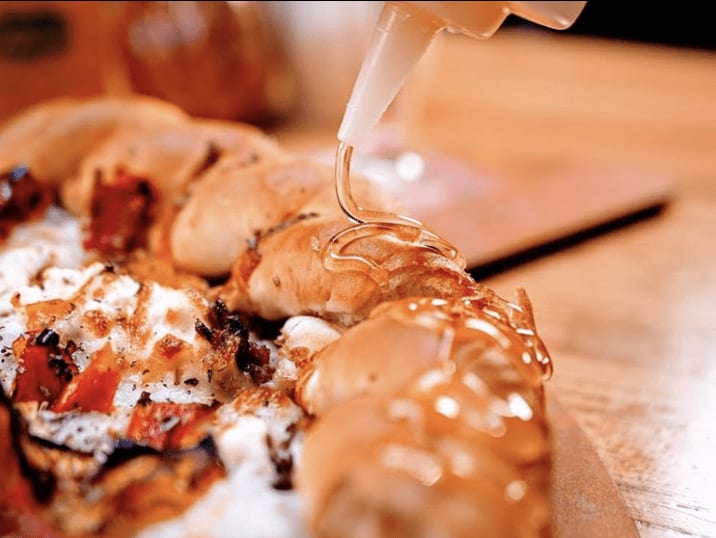 1571 Miner Street . Idaho Springs . CO
They begin each day by making the dough fresh, then we continue making it fresh all day long. The dough is rolled to order, crust folded to create a "containment system" for the next step in pizza making: the toppings. Known for their Honey Crust and Mountains of Toppings don't be shy to customize your pizza pie just the way you want it.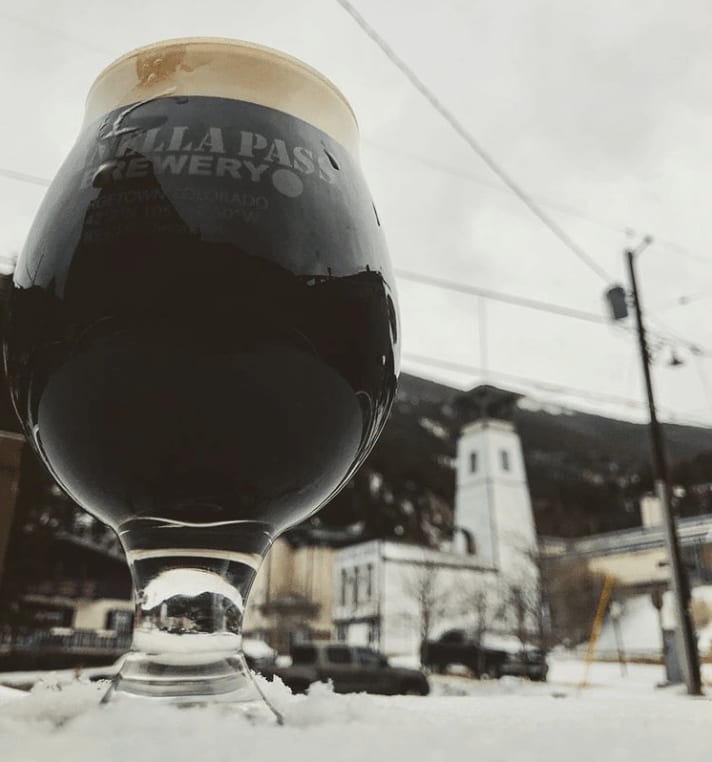 501 Rose St . Georgetown . CO
The first brewery in Georgetown since Prohibition. Stopping into Guanella Pass Brewery and Georgetown as a whole is like taking a step back in time. Located in Historic Georgetown, this cozy brewery is a welcoming place to stop. Each can features a playful pin up girl for every custom brew.

1617 Miner Street . Idaho Springs . CO
One of my favorite stops for a cocktail and bite to eat. Their beers change with the season but they make sure to keep a couple favorites like Common Threads and Barleyvibes on the menu at all times. I do love that they care about the environment and are wind powered, which if you've seen a storm blow through Idaho Springs, you know their lights will be on for a long long time. Their food is scrumptious and they won the 2019 Mid-Size Brewing Company Brewer of the Year.
+ West Vail Dog Park – Vail
2470 S Frontage Road . Vail . CO
Need to stretch your legs and let your furry friend out for a pee? West Vail Dog Park is the perfect place to pull off the interstate and kill some time. Also known as Stephens Park in your GPS.
Isak Heartstone is a 15-foot tall wooden troll sculpture located on the Trollstigen Trail in Breckenridge, Colorado. Originally built as a part of the annual Breckenridge International Festival of Arts (BIFA) held in August, Isak was created by the Danish artist Thomas Dambo, who is known worldwide for bringing awareness to recycling and upcycling by building great things out of trash. The trail is not planned to be maintained during the winter months to be careful!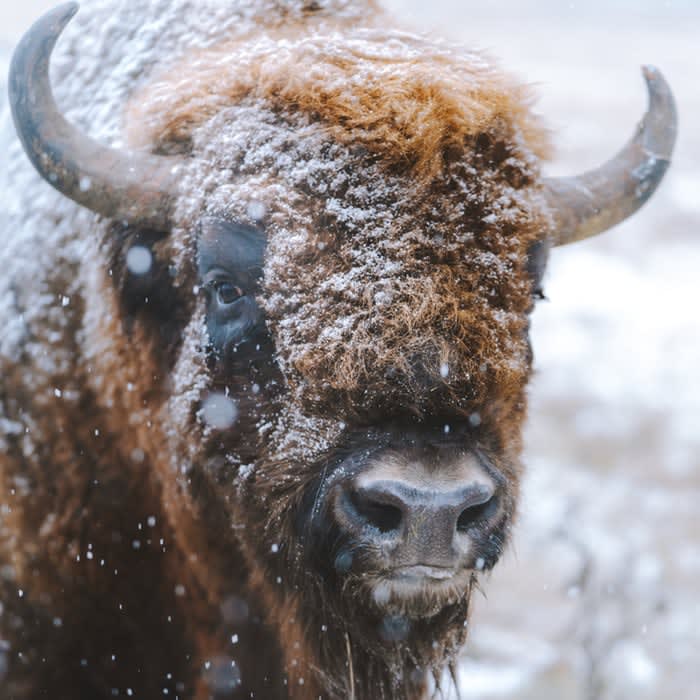 To see the bison for yourself: Head west from Denver on I-70. Look for the "Buffalo Herd Overlook" sign and take Exit 254.
Populated with bison in 1914 as a conservation effort. The first two members of the herd came from Denver Zoo. Soon after, park managers brought in a few animals from Yellowstone National Park's herd—the last few remaining wild bison in the world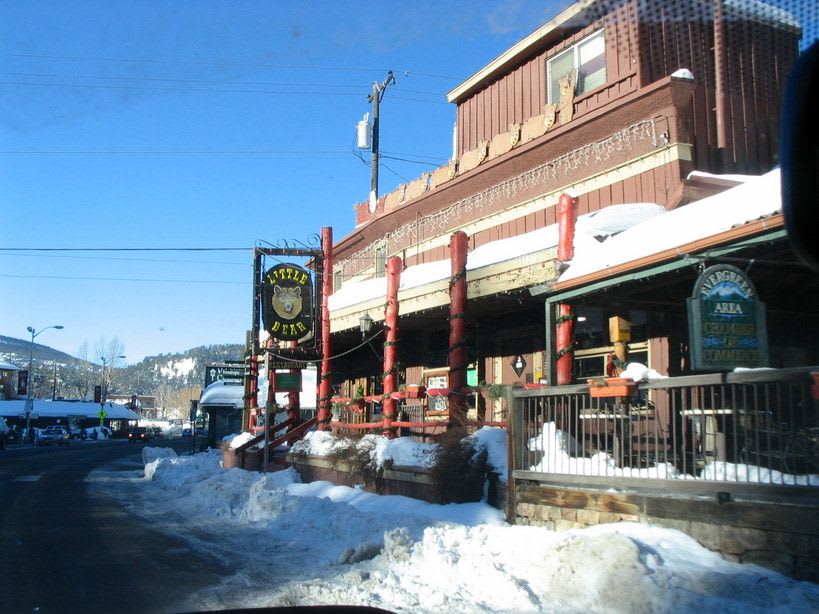 4600 Plettner Lane . Evergreen . CO
I recommend stopping by the
Little Bear Saloon
or
Muddy Buck Cafe
. Little Bear Saloon and restaurant, located in historic downtown Evergreen, Colorado, fits everyone's image of an old western saloon: Swinging saloon doors, brass registers, old wooden bar stools, walls and ceilings with people's names carved into them, and memorabilia from bands the have played the saloon.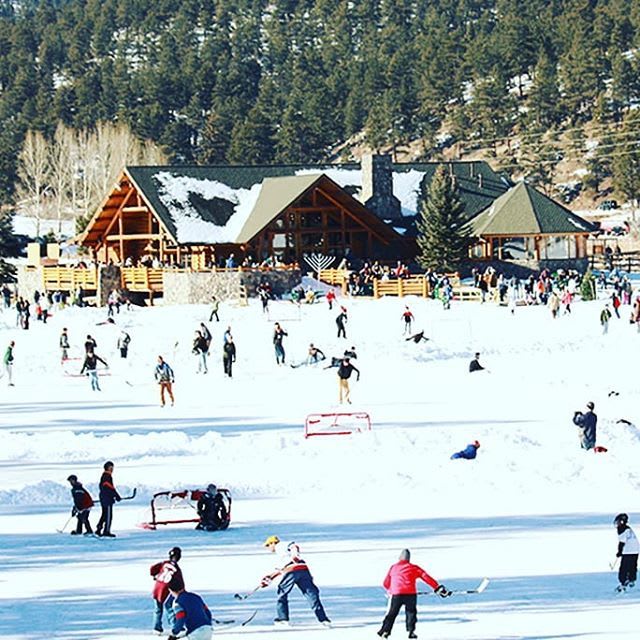 29612 Upper Bear Creek Road . Evergreen . CO
Evergreen Lake is the largest Zamboni-maintained outdoor ice rink in North America with 8.5 acres of groomed ice. It offers both day and night skating, with different hours depending on the day. Enjoy some leisure laps around this giant lake or bring your stick & puck for some hockey. The season varies depending on weather, but generally opens in time for the Christmas holiday until March. Ten pass punch cards and season tickets are available for those living close-by.