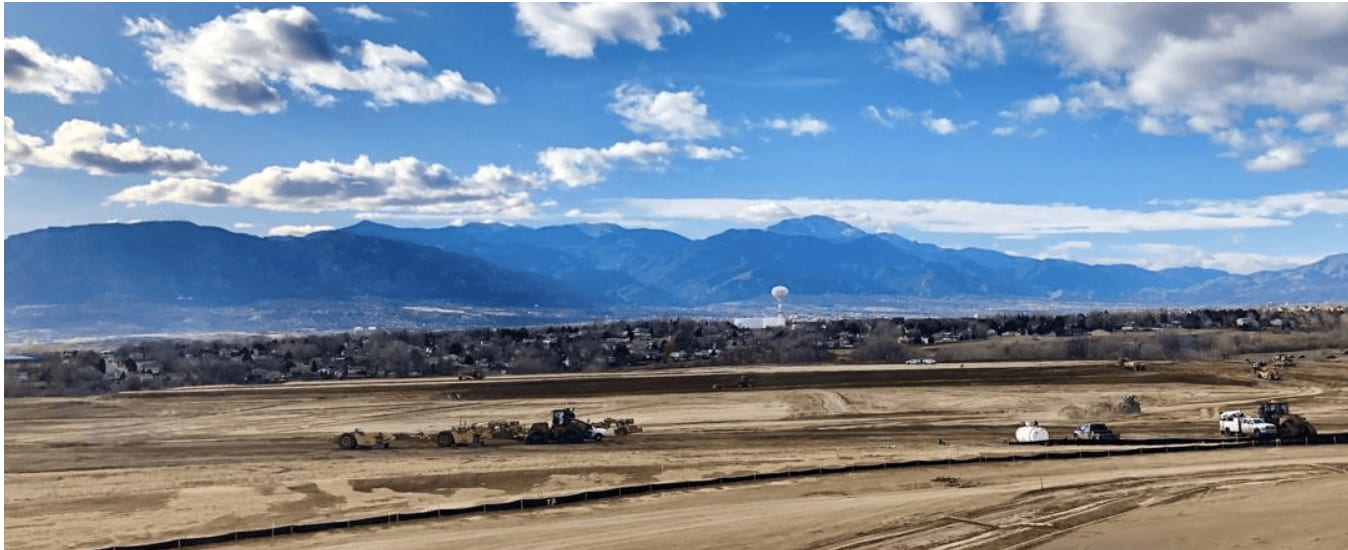 Securing its future in the city, Amazon has bought land at the Colorado Springs Airport where it will build a 4-million-square-foot distribution and sorting center, a commercial project that will be one of the city's biggest ever and one that could propel additional development at the airport's business park.

Amazon.com
Services, the company's distribution arm, paid $6.33 million to Colorado Springs for 69.2 acres in the Colorado Springs Airport's Peak Innovation Park, where it plans to build the center. Contractors began site preparation work on the site weeks ago, with construction expected to begin next month.
In a news release, Amazon said the center will employ more than 1,000 people in full-time positions starting at $15 an hour with benefits. The center will ship customer orders for books, electronics, toys and other smaller items to the Colorado Springs area, across the rest of the state and to surrounding states. The Seattle-based company said it keeps "the timing of our building launches flexible," but plans filed in October with the city of Colorado Springs indicated the building would be completed early next year.
Read on HERE
.
This could be a great opportunity for both property values and for income properties. To discuss where I think are prime areas for investment
get in touch
.