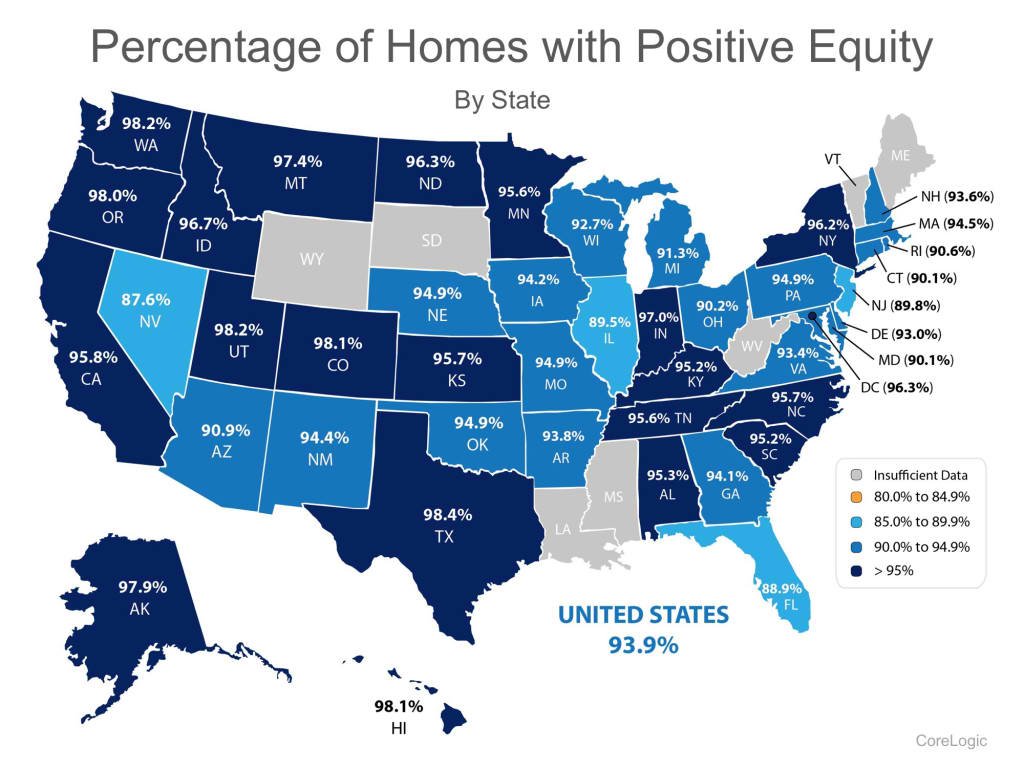 Colorado homeowners are sitting in a very healthy place when it comes to home equity. Having equity like Colorado homeowners have provides the opportunity for more choices! In fact, nationwide homeowner equity is up 5.1% but with our swiftly moving market Colorado is ahead of the national average.
Above is a map showing the percentage of homes with a mortgage, in each state, that have positive equity.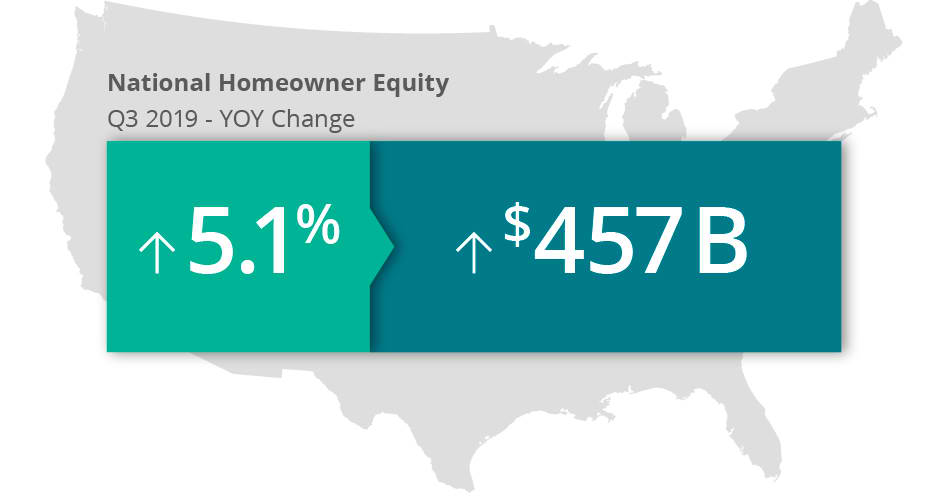 What Does That Mean for You as a Homeowner?
CoreLogic's latest Equity Report revealed the outlook for this year remains positive as roughly 64% of all homeowners have seen their equity increase! As well, as an additional 600 thousand properties are expected to have their homes appreciate another 5% this year.
In Colorado 98.1% of homes in the whole state have positive equity. Each home having approximately $21,000 of positive equity.Of the 93.9% of homeowners with positive equity in the US, 78.8% have significant equity (defined as more than 20%). This means that nearly 3 out of 4 homeowners with a mortgage could use the equity in their current home to purchase a new home, now. Colorado is one of the top states in the country where 88.9% of homeowners have 20% or more positive equity in their home.
If you are one of the many homeowners who are unsure of how much equity they have in their homes and are curious about their ability to move, let's meet up to evaluate your situation.
Colorado also ranks high, eighth overall, for its share of "equity-rich" mortgages, defined as those with a remaining balance at half or less of a home's value. Nearly a third of Colorado mortgages, 32.3%, are in that group, with Summit, Chaffee, and Boulder counties boasting the thickest equity cushions.
What opportunities does high equity create?
Having good equity opens up a number of doors for these homeowners. There is the option of using this equity for improvements, typically completed through a HELOC.
Moving up into a larger home. With low interest rates this is a great time to consider purchasing your forever home.
Also, this equity can be used to purchase a second home. I see many of my clients either looking for a mountain home or seeking out a warmer climate.
Purchase an investment property. This is a attractive idea heading into retirement to purchase a cash flowing investment property that provides monthly income. By leveraging equity in homes is typically how clients create a group of investment properties that later lead to retirement.
Do anything you've dreamed of. Is your dream to have a boat? Buy a ranch? Travel the world? Then, it might be time to cash out and go live the life you have dreamed of.
Move out of state. There are some states where your money buys you the house you've always wanted that are less expensive than Colorado. So, it might be time to take the equity gains of your home in Colorado and look into investing out of state. I have a great network of Realtors out of Colorado so I'd be happy to refer you to someone I trust.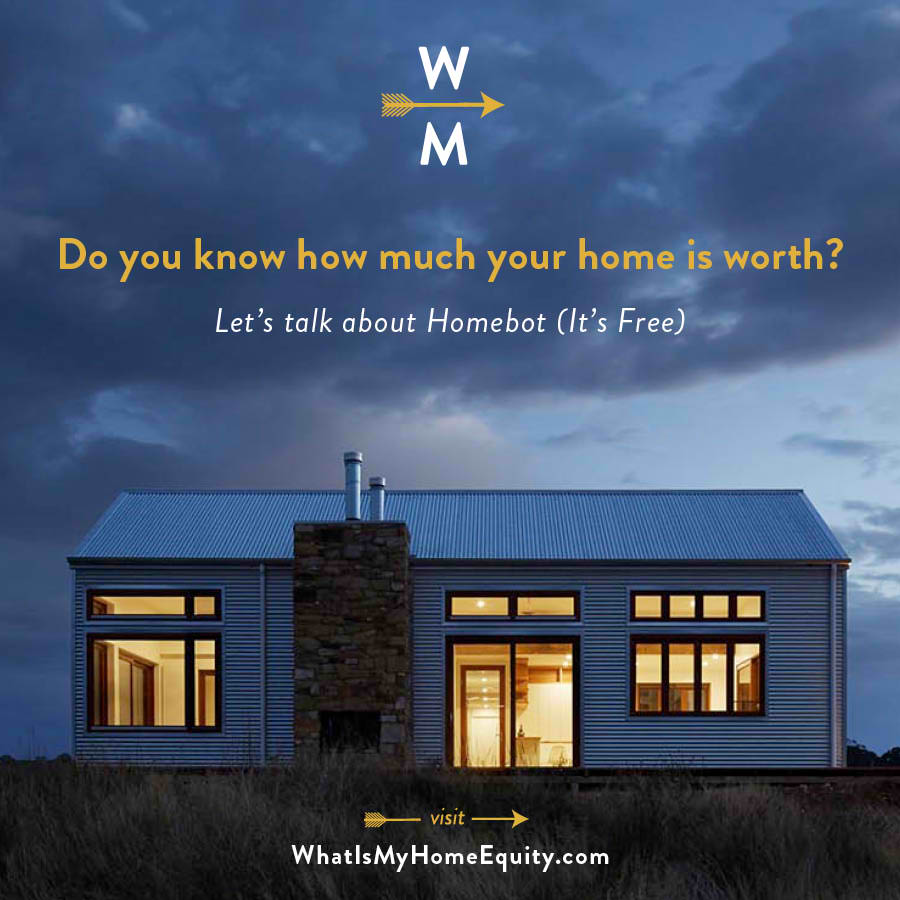 I'm happy to help any way I can!
-Megan Douglas