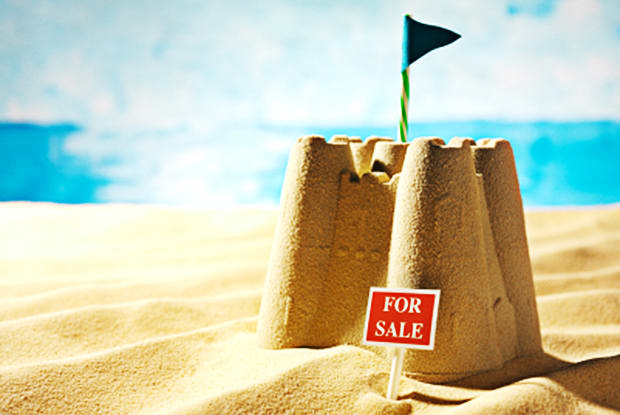 The spring is traditionally real estate's busiest time of year. But one real estate economist believes that this summer may trump the spring as the most robust time of buying or selling a home for 2016.
"From a buyer's perspective you have more choice, but you're also competing against far more buyers," says Ken Johnson, a real estate broker as well as a professor of finance and associate dean at Florida Atlantic University's College of Business. "Sellers are also looking to sell over the summer, particularly if they have children and want to get a deal done before school starts again."
The groundwork for a booming summer market has already been laid out. New-home sales in April posted their strongest month in more than eight years. Existing-home sales were up for the second consecutive month. What's more, historically low mortgage rates may increase the demand for housing this summer.
"In some cities, especially in the Midwest, prices have plenty of room to go up," says Johnson. "Real estate is still a really good buy in places like Cincinnati, Chicago and Cleveland."
In some markets – like Dallas, Denver, and Houston – home prices are rising rapidly and some people are concerned prices may be overheating. However, Johnson doesn't predict a downturn in prices any time soon, and he believes most markets will continue to perform strongly due to strong demand. That said, he does believe that those looking to buy into real estate as an investment may have a more difficult time finding a good deal.
"In markets like South Florida, Seattle and Portland, you may find you're going to start to see lower probabilities that you'll be able to successfully market your property," Johnson says. "But while you may see extended marketing time and prices going flat, there's no reason to believe there's going to be a big dent in prices in these cities."
Sources:
"

Economist Says Summer May Be the Hottest Season to Buy and Sell

," RISMedia (June 5, 2016)
Realtormag.realtor.org