The Incredible Comeback of Laurel, Mississippi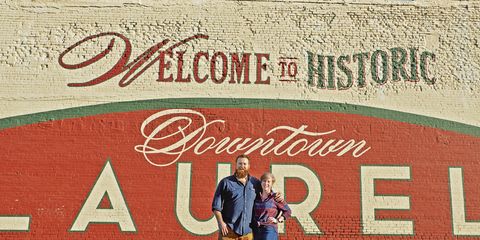 The rebirth of Laurel, Mississippi, is proof of what real people can do with a little creativity, a lot of commitment, and a deep well of love.
As you approach downtown Laurel from I-59, the first thing that you see is a massive mural. On the broad side of a brick building, in old-timey type, it sends out a "Welcome!" and signals that you've found the historic district of this
small Mississippi town
. The message is so beautifully rendered, in warm colors with exquisite workmanship, that it tells you all you need to know: Somebody loves this place.
But it didn't always seem that way. Once a thriving logging community and cultural hub, Laurel gradually fell into disrepair. By the 1990s, its downtown was mostly abandoned, with businesses shuttered and buildings crumbling. Then, in the last decade or so, a grassroots movement began. The residents of Laurel pulled together to transform the small town they called home. And the beautiful mural on the side of a once-dilapidated building? Well, it's a sign of the times. "It was kind of fake it till you make it," says Erin Napier. "It was about sparking curiosity, getting people to say, 'Oh, something's going on here—I wonder what it is.'"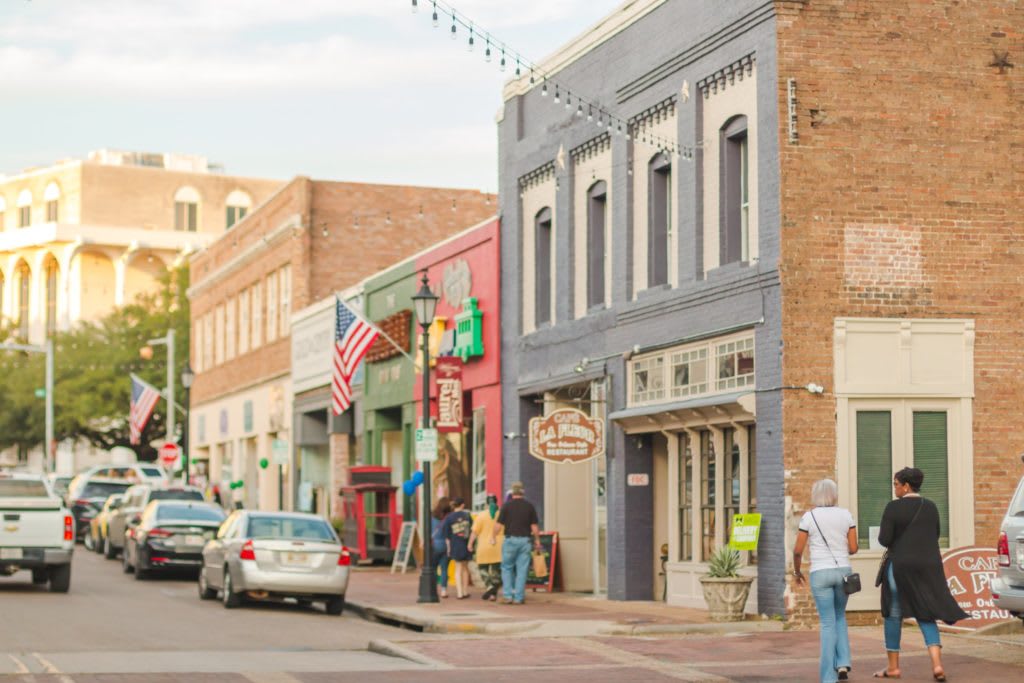 You might recognize Erin and her husband, Ben—two of Laurel's biggest champions—­from their
HGTV makeover show
Home Town
. With their business partners, Erin and Ben have renovated 50 homes in and near Laurel. But around 2008, when they and some friends moved into rough lofts in town, the outlook was bleak.
"When we all came home from college—Mallorie and Jim Rasberry, Emily and Josh Nowell, Ben, and me—we were the only people who lived downtown," Erin remembers. "It was just us and the feral cats. For the six of us, all in our twenties, it was like a game: How can we make downtown Laurel feel alive again?"
Jim, Erin's cousin, became one of the founders of the group
Laurel Main Street
. "We all did what we could," Erin says. "Josh had done some real estate development. He had a bird's-eye view. Ben and I were the storytellers. I would take photos of a corner downtown that people might overlook. I kept a journal online, and I mocked up some murals in Photoshop. We put some lights in the trees and had these potluck parties and invited our friends from Hattiesburg. We were just like, 'Yeah, Laurel's a cool place—you didn't know?' "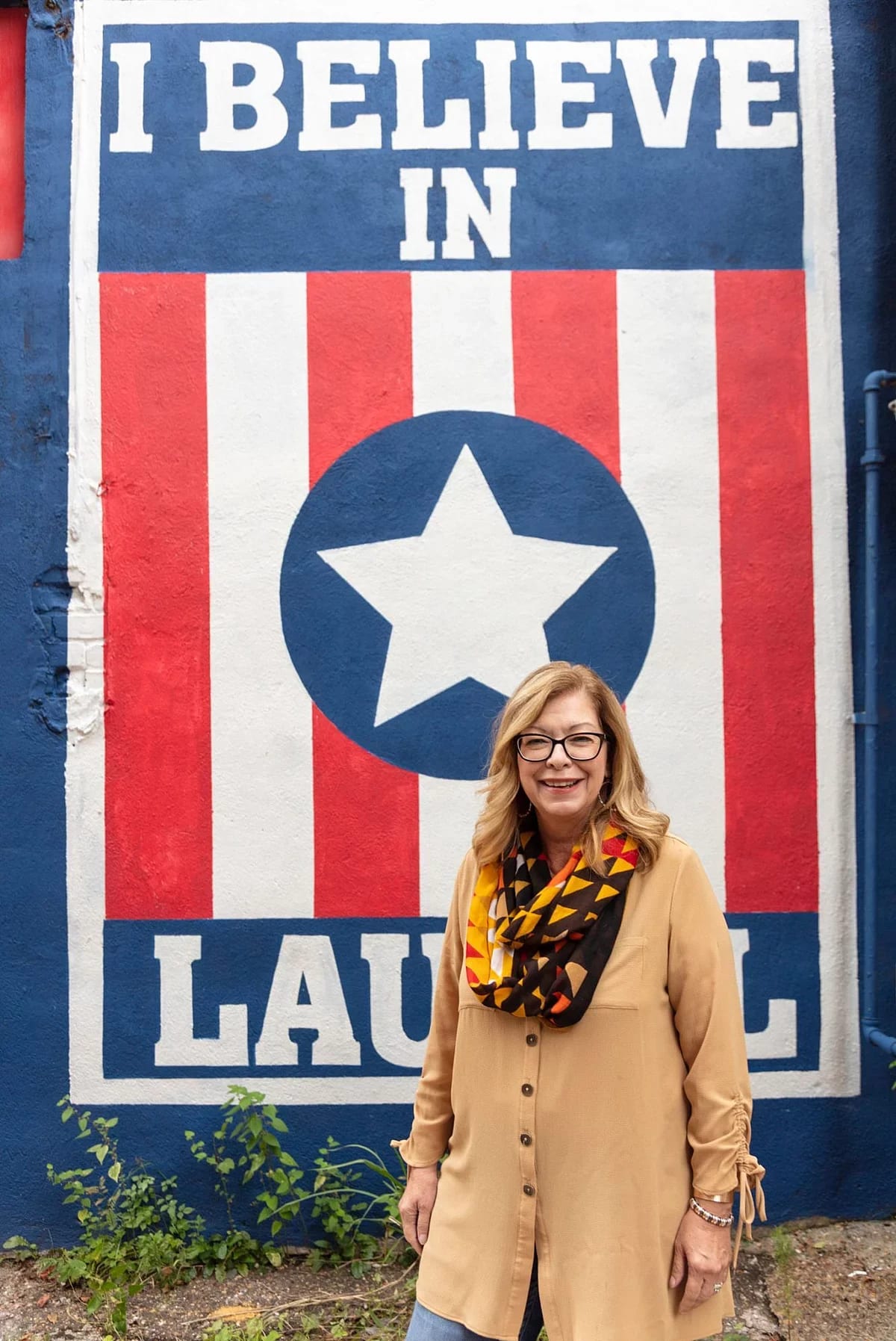 Judi Holifield has served as the Laurel Main Street executive director since 2011. She's also referred to as the "unsung hero" of downtown's transformation. CEDRIC ANGELES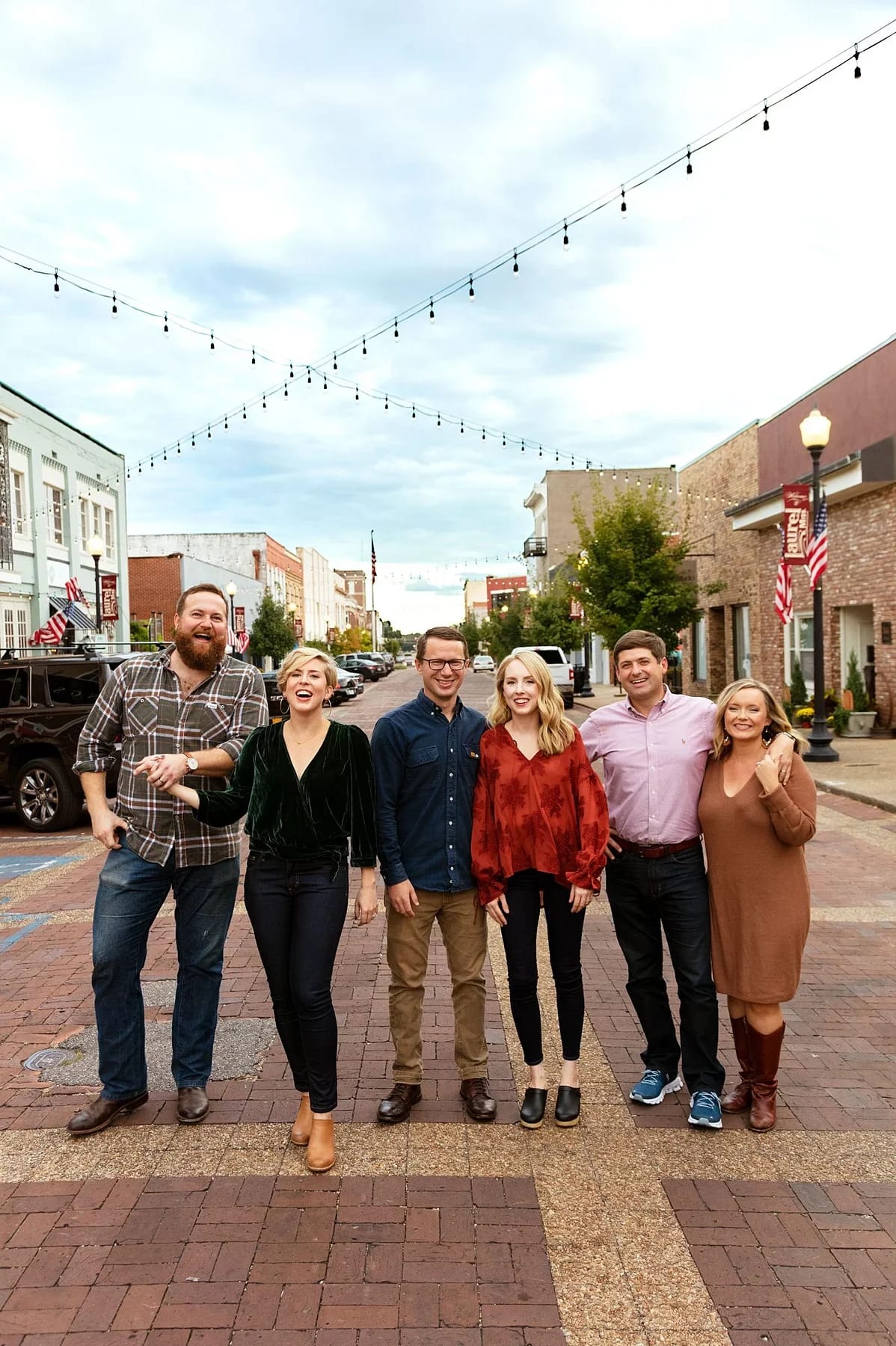 The Laurel Mercantile Co. team, from left: Ben & Erin Napier, Josh & Emily Nowell, Jim & Mallorie Rasberry CEDRIC ANGELES
The Napiers and their friends were not the only ones making headway here. Nearly everyone you talk to in Laurel points to Judi Holifield as a powerful agent of change in the community. A longtime resident, she is executive director of Laurel Main Street. "She's a force," says Erin. "I mean, we were just kids, but Judi knew how to get grants and really make things happen."