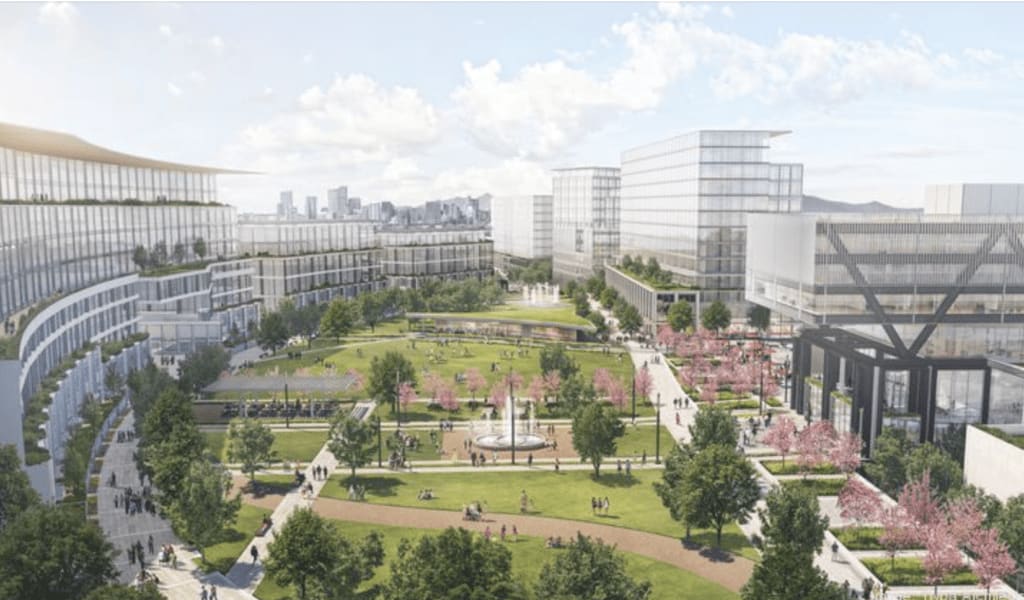 RENDERING BY TRYBA ARCHITECTS
A rendering of the Fox Park development in Globeville shows the proposed Great Lawn, with 14 acres of parks and interconnected open space.
The 41-acre parcel formerly known as "FoxNorth," located at 4400 Fox St. near Interstates25 and 70 in Denver's Globeville neighborhood,may not look much different. But it's seen plenty of change in the past several years. This is such a substantial piece of property due to location. If you can remember back to the first time you drove into Denver the skyline fronting the majestic Rocky Mountains probably took your breath away. This will be completely changing that view along I-70 and I-25 as visitors drive near downtown.
Read the full article here!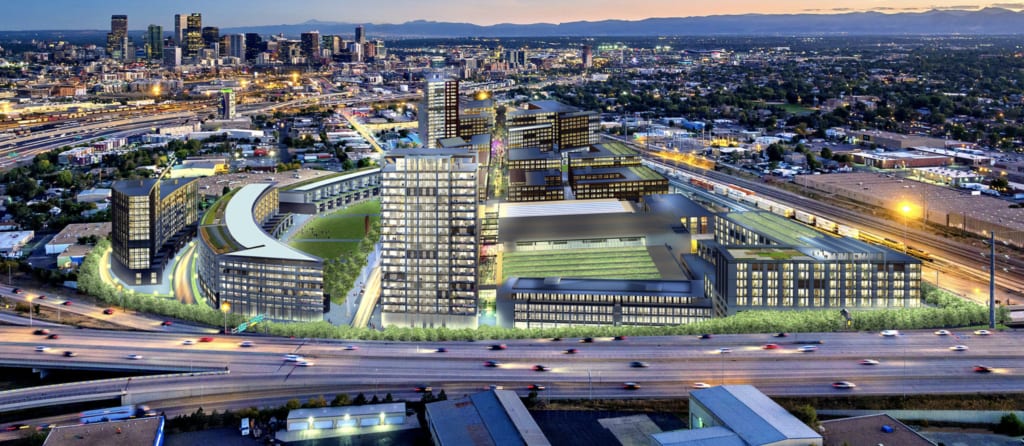 RENDERING BY TRYBA ARCHITECTS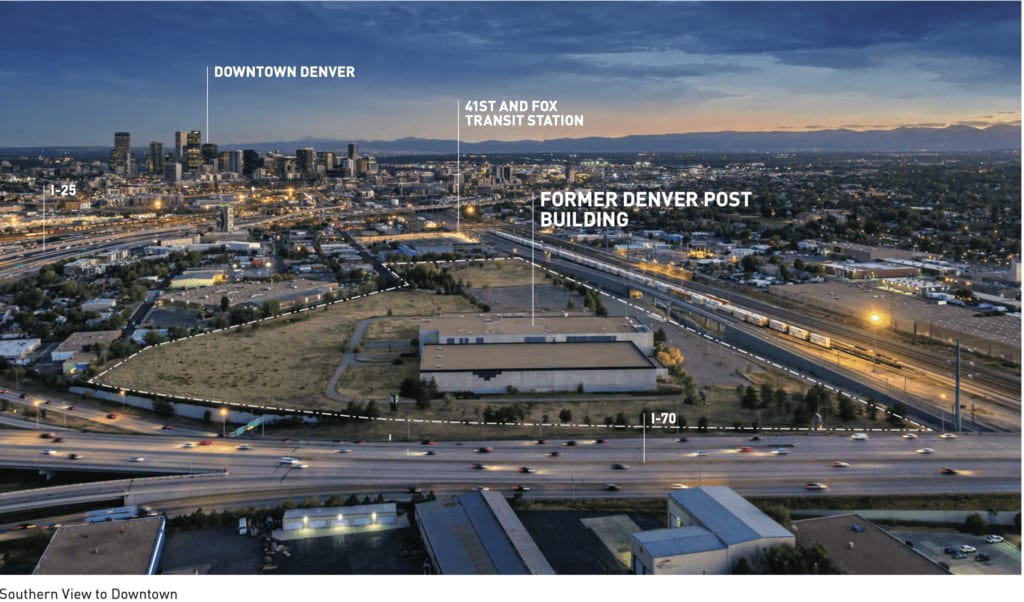 Check out the
Fox North Master Plan
planned to leverage convenient transportation, improve pedestrian connections, and integrate sustainable open spaces and plazas amongst the new mixed use project. A quarter mile from 41st and Fox Station, Fox North is one stop away from Denver Union Station (DUS) and the entire regional transportation network.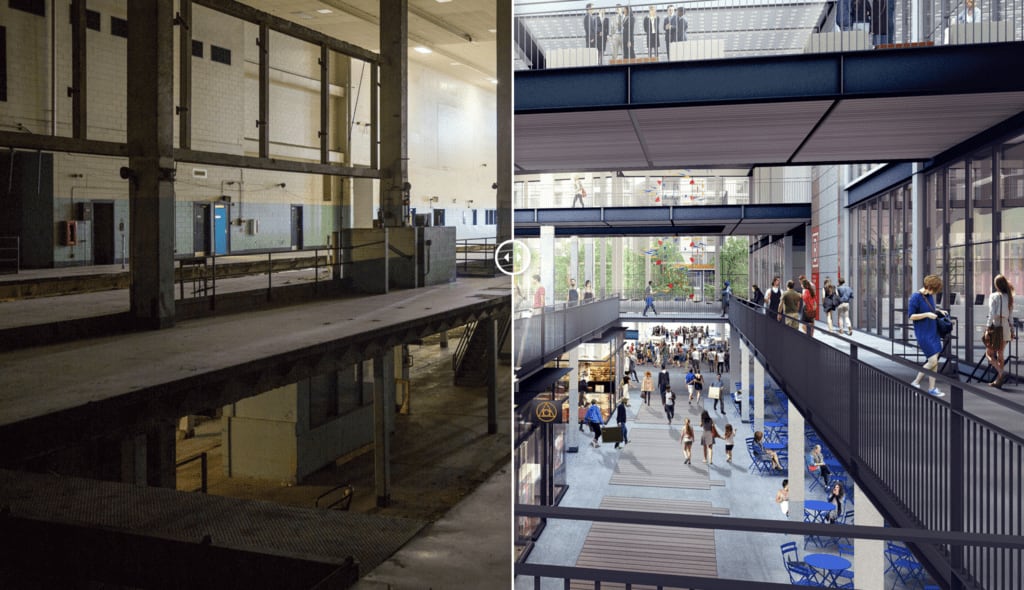 Press Room Marketplace
I really love the throwback that the architects plan to give to the former Denver Post building…Press Room Marketplace. At the heart of Fox North will be The Press Room, an open marketplace featuring craft makers, retail, collaborative workspaces, offices, and an industrial reclamation vibe! See more of Tryba Architects' plans and renderings here.