Now that the housing market has stabilized, more and more homeowners are considering moving up to the home they have always dreamed of. Prices are still below those of a few years ago and interest rates are still below 5%.
However, sellers should realize that waiting to make the move while mortgage rates are increasing probably doesn't make sense. As rates increase, the price of the house you can buy will decrease. Here is a chart detailing this point: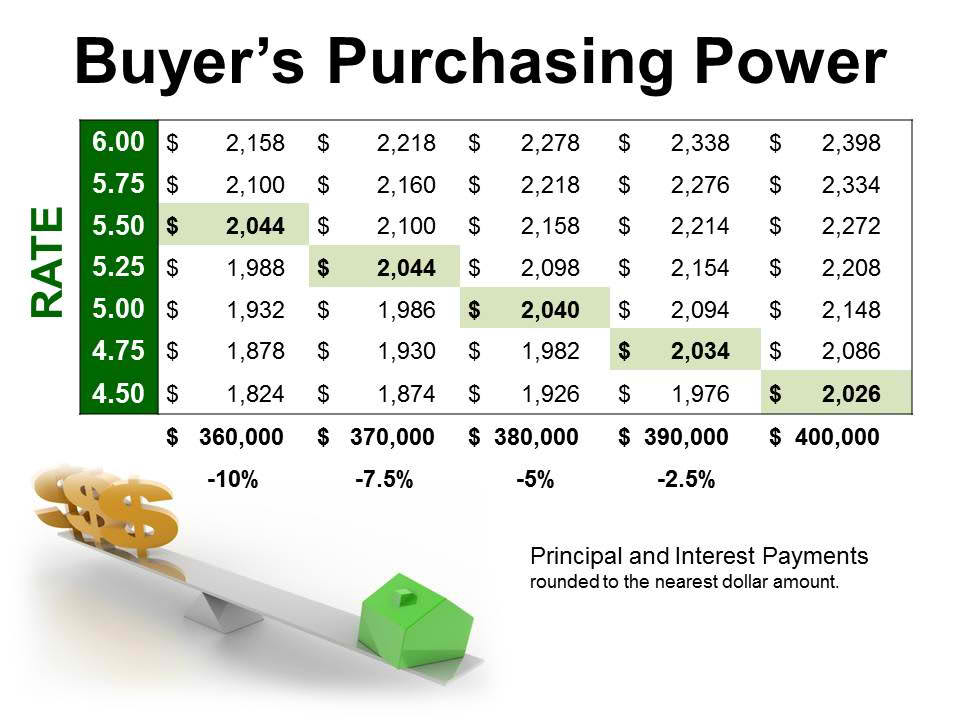 If you're looking to find out how much your current home is worth in order to make a smart next move, please email me at
[email protected]
and I'd be happy to run a free market analysis to assist you in this decision.