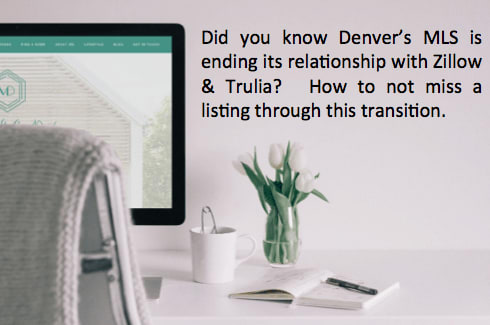 It's not a widely talked about event…but it's coming. Denver's MLS has been having disagreements with Zillow and Trulia (now merged) for a while. You may have noticed over the last couple of months that the listings have been fewer. This is because Denver's MLS was not directly feeding to Zillow or Trulia; but, agents had the option to hand enter listings. They are now removing this form of listing entry. As the agreement looks so far, Denver MLS will retain the right to all Denver agents' listings. So what does this mean for you as a consumer? First, don't freak out when it looks like there are 0 listings in Denver, just get in touch with your trusted real estate agent. Let's be proactive about getting your searches switched over before the listings you see goes from 1000 to 0.
Since I've been watching this relationship transpire I wanted to make sure that my client have access to the very best and most accurate information. Introducing….my newest app. It's FREE, easy to use, fully customizable, has 100% of Denver listings, and I am excited to hear your feedback! I think it's pretty tremendous. This is a useful tool if you're actively looking to purchase a home or even just a casual real estate browser.
Some important things to note:
Be the first to know! With listings updated 17 times a day and notifications on any listings you favorite, you'll be the first to know what's happening in Denver's real estate market.
Schedule showings online! Schedule your showing with the click of a button. In this swift moving market, time is everything. Your request comes straight to me.
Your on-the-go guide! Find homes near you whenever and wherever you are, from your phone. You'll grow to love this app so much it'll be your best on-the-go resource to real estate where ever you are.
To get access HERE's the link which will take you straight to The App Store. Use VIP code mdouglas.