Denver Home Sales Break Record Set In Housing Boom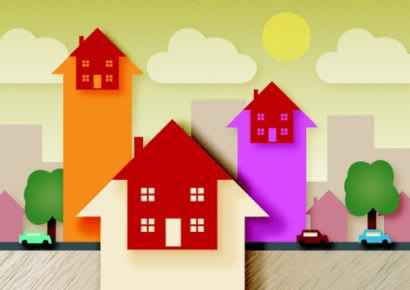 Single-family home sales in metro Denver last year beat a record set during the housing boom, according to a report Wednesday from Metrolist, the area's multiple-listing service.
There were 42,762 single-family detached homes sold last year, which surpassed the previous record of 41,682, set in 2004. Those homes sold for an average price of $336,831, which also was an annual high.
Sales of attached homes — condos and townhomes — hit 11,262, a 23 percent increase over 2012. Their average price was $198,220, a 10 percent increase from the previous year.
"Our brokers and agents have seen a very busy year with a record-setting selling season," Metrolist CEO Kirby Slunaker said in a statement. "While the market has cooled slightly at year-end, as one would expect, the numbers year over year are incredible."
A drop in 30-year mortgage rates to below 4 percent early in 2013 set off a wave of buying, but the number of homes listed for sale didn't keep pace, causing prices to rise and triggering bidding wars.
Active listings for 2013 were down 16 percent compared with 2012, and homes spent an average of 58 days on the market compared with the 77-day average in 2012.
Some homes last spring were selling within hours of listing after receiving multiple bids. Later in the year, concerns that the Federal Reserve would end its bond purchases sent mortgage rates higher and restrained the overheated market.
Homes in metro Denver in December were taking 57 days to sell on average, up from the 44-day average in November. Detached homes were selling at an average price of $336,857 as the year concluded.
Source: The Denver Post