Record number of Denver-area homes on the market went under contract in June and home prices are on the rise. The market is experiencing near record-low housing inventory making for a strong seller's market.
In June, a record number of homes, 7,676, shifted into a pending sale status, up 16.25 percent month over month and 27.38 percent year over year.
Furthermore, weekly home closings were back above 2019 levels, ending 11-weeks of a COVID-19 induced housing slump. The DMAR Market Trends Committee estimates the Denver market missed out on the potential sale of 4,400 homes during that 11-week period.
"Remember how fast toilet paper and personal protective equipment was selling when the coronavirus first hit the country a few months ago?" said Jill Schafer, Chair of the DMAR Market Trends Committee and Metro Denver REALTOR®. "Apparently everyone stocked up on those necessary items because, in June, they turned to buying houses with the same level of frenzy. We are seeing increased demand, few choices, record-low mortgage rates and rising prices."
In March, pre-COVID-19, the average price for a residential property in the 11-county metro Denver area zoomed above $500,000 for the first time, to $513,535. That price then dipped back down below the half-million-dollar mark during the home-showing shutdown and uncertain economic times in April and May. In June, however, average prices bounced back up to $509,736, the second-highest average price for residential real estate in Denver.
"Why are home prices going up? Just like toilet paper, it's all about supply and demand," comments Schafer.
In June, 7,364 new properties were put up for sale, but demand was even higher. More homes were put under contract than came on the market for sale. And since there was not a lot of housing inventory at the end of May, the market was left with even less inventory at the end of June, down 11 percent month over month and 33 percent year over year. In fact, June had 6,383 listings at month's end, which was nearing the record-low number for that month at 6,197 in June 2015. Less inventory means home sellers had more power. The only segment of the market in which homebuyers had the edge were condos priced over $1 million.

With masks, gloves and limited home showing time slots, real estate agents managed to write a record number of accepted contracts and closed 57.3 percent more homes in June compared to the month prior without doing open houses.

According to Schafer, "You may be seeing those familiar arrow signs popping up again. This week's eighth amendment to Colorado's public health order loosened the rules for open houses but it isn't going to be easy. Under the new rules, gloves, masks, a social distancing calculator, log sheet and an Occupational Safety and Health Administration approved ventilation system are just some of the things required. Once real estate agents review all of the new rules, they may decide to keep their open house signs in storage."
Luxury Report
Our monthly report also includes statistics and analyses in its supplemental "Luxury Market Report" (properties sold for $1 million or greater), "Signature Market Report" (properties sold between $750,000 and $999,999), "Premier Market Report" (properties sold between $500,000 and $749,999), and "Classic Market Report" (properties sold between $300,000 and $499,999). In June 2020, 245 homes sold and closed for $1 million or greater, up 99.19 percent month over month but down 6.84 percent year over year. The closed dollar volume in the luxury segment in June was $360 million, up 92.29 percent from May but down 9.4 percent year over year.
The highest-priced single-family home that sold in May was $4,800,000, representing six bedrooms, nine bathrooms and 10,666 above ground square feet in Cherry Hills Village. The highest-priced condo sale was $2,535,000 representing four bedrooms, five bathrooms and 4,587 above ground square feet in Denver. The Realtors® representing the buyers and sellers in both transactions are DMAR members.
"The Luxury Market is coming back," stated Taylor Wilson member of the DMAR Market Trends Committee and Metro Denver REALTOR®. "After the halt we saw earlier this year as a result of showing restrictions and consumer uncertainty, things are picking back up."
The number of homes sold in the single-family luxury segment was up 100 percent in June to 230 from 115 in May, and up to 15 from eight for luxury condos, an 87.5 percent increase month over month. New listings were up 17.14 percent year over year. At the end of June, there were 413 pending sales, up 38.13 percent from last month and an impressive 58.85 percent from last year. Year to date, Luxury Market listings were up 1.76 percent over last year.
"Unfortunately, the news takes a turn for the worse from there," adds Wilson. "We have seen double-digit growth in new listings in the Luxury Market since 2016, so under two percent growth is a shocking figure that depicts the true damage stemming from COVID-19. This is also the first time since 2016 we have seen an increase in the median days on market year to date for this price segment, up 15 percent to 23 days from 20."
Year to date, the number of Luxury Market sales has not caught up to the same levels as this time last year. Single-family and condo luxury home sales were down 13.38 percent and 28.36 percent respectively from this time last year. The total number of luxury homes sold year to date was down 15.08 percent.
"Overall, what we are seeing is impressive growth on month-to-month statistics, but shocking declines in year-to-date figures," said Wilson. "These figures probably don't surprise any of us given the past few months, but the next few months will be very telling. Is it possible that we are experiencing the spring selling market that we should have had a few months ago?"
According to Wilson, the Luxury Market is still a seller's market. Luxury single-family homes have a median of 20 days on market year to date and 4.36 months of inventory. Luxury condos regularly sit on the market longer and currently have a median of 48 days on market and 9.81 months of inventory; however, the condo market represents a significantly smaller portion of this price segment than single-family homes so those numbers still don't push the segment into a buyer's market.
If you are wondering how current national and global situations might be impacting your property's value, your neighborhood, or the Real Estate market in general, we are happy to provide more specific information.
Looking back at last July here are the statistics.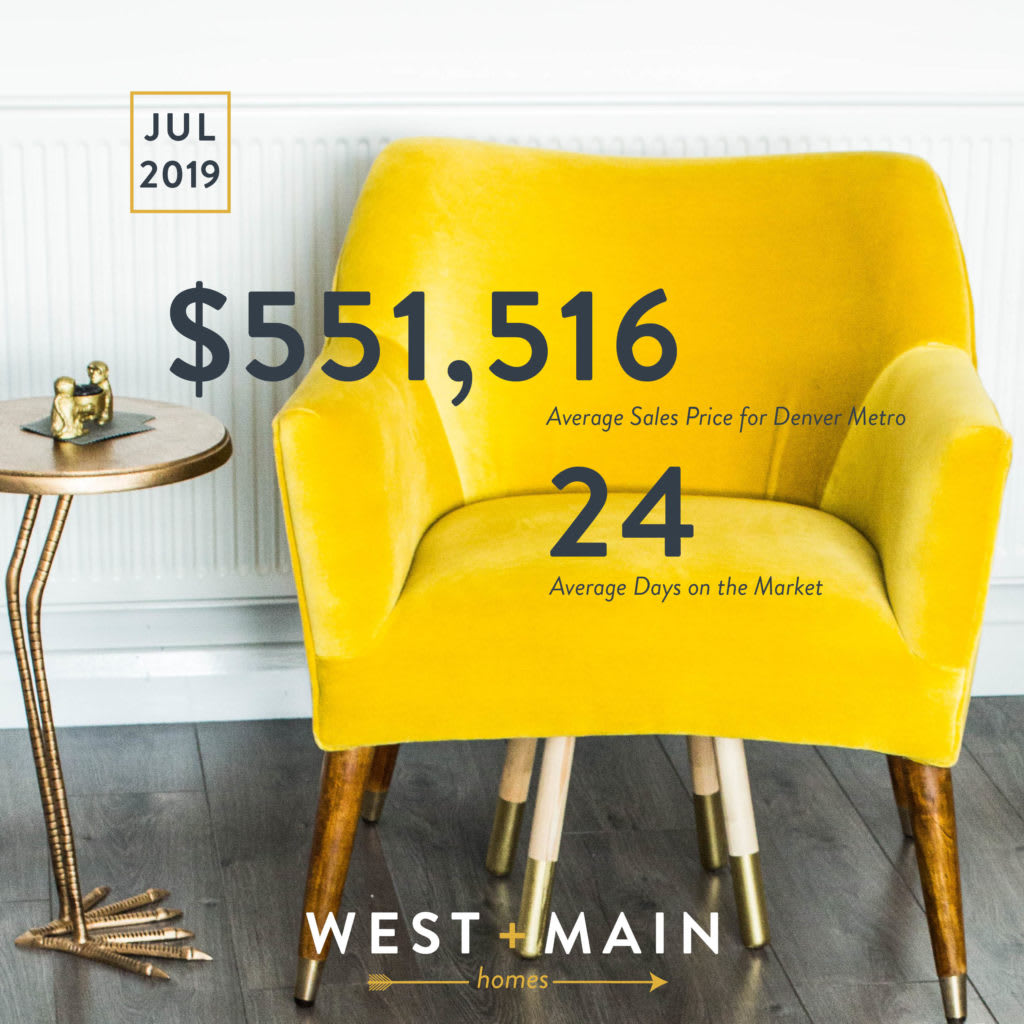 If there is a home that you would like more information about, if you are considering selling a property, or if you have questions about the housing market in your neighborhood, please reach out. I'm here to help.
Taking a look back at this Spring/Summer season here's what we saw.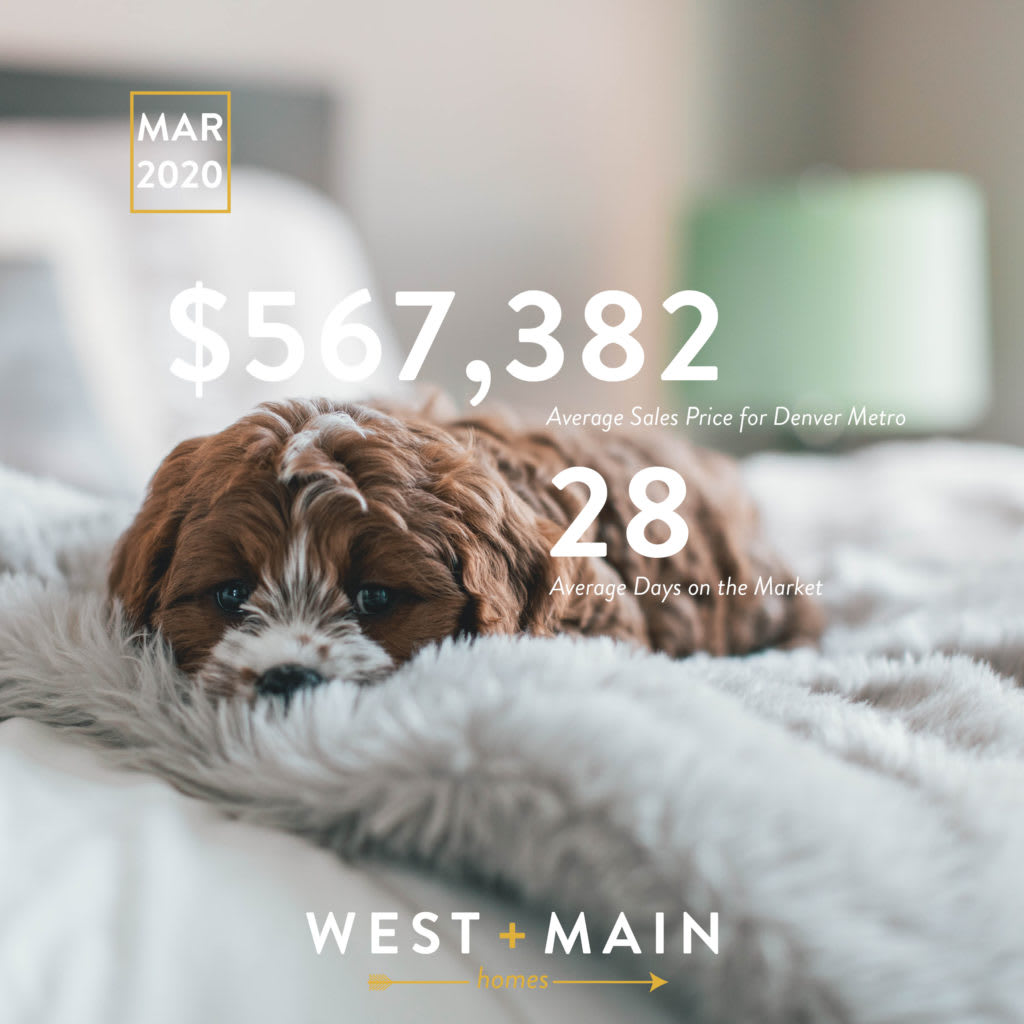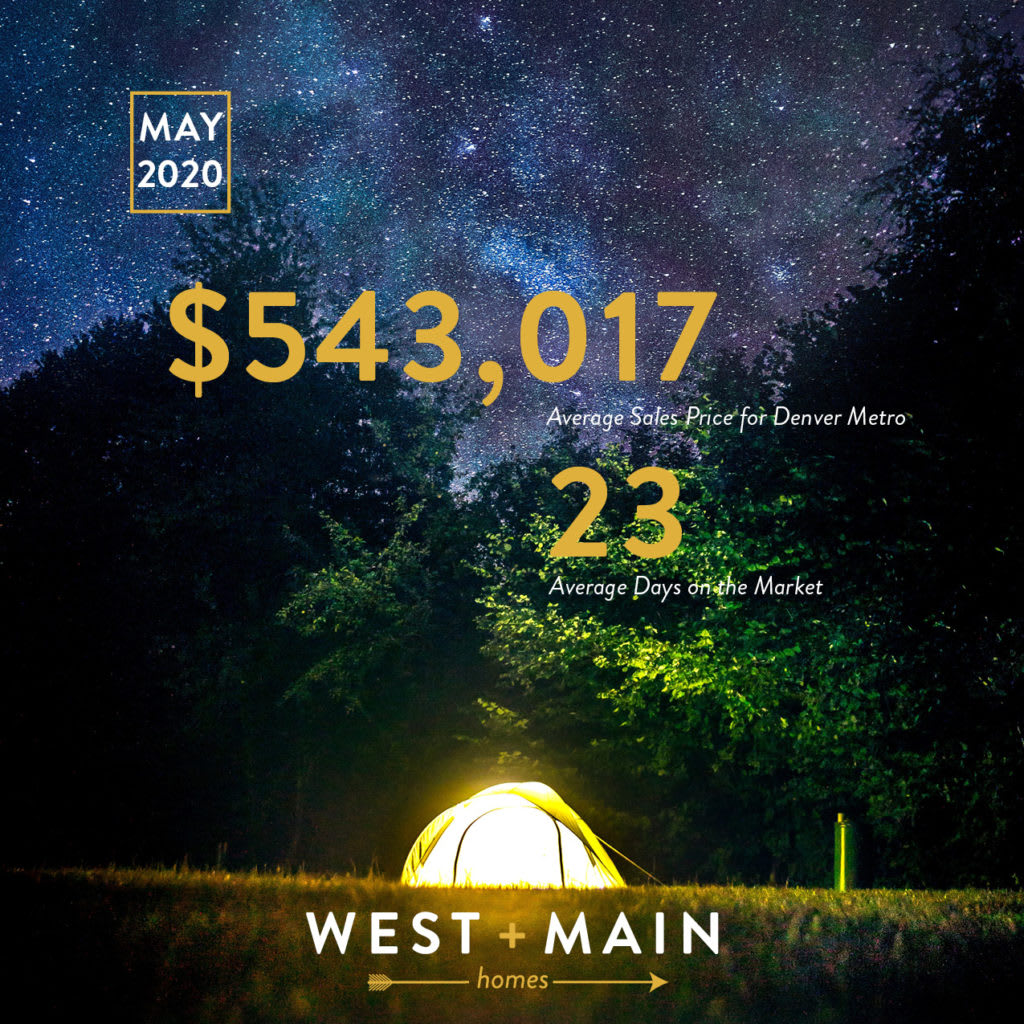 You can see a strong start to Denver's real estate market and then a slight slowdown during COVID as showings were restricted. Then, as soon as showings were allowed it bounced right back again and the June statistics demonstrate this strength and I believe the July numbers will to. Because remember that the statistics are about 30 days after the market activity happens as that's the average length of contract. Soon, I can feel we're headed into our standard fall market which means less listings but also less competition for Buyers.