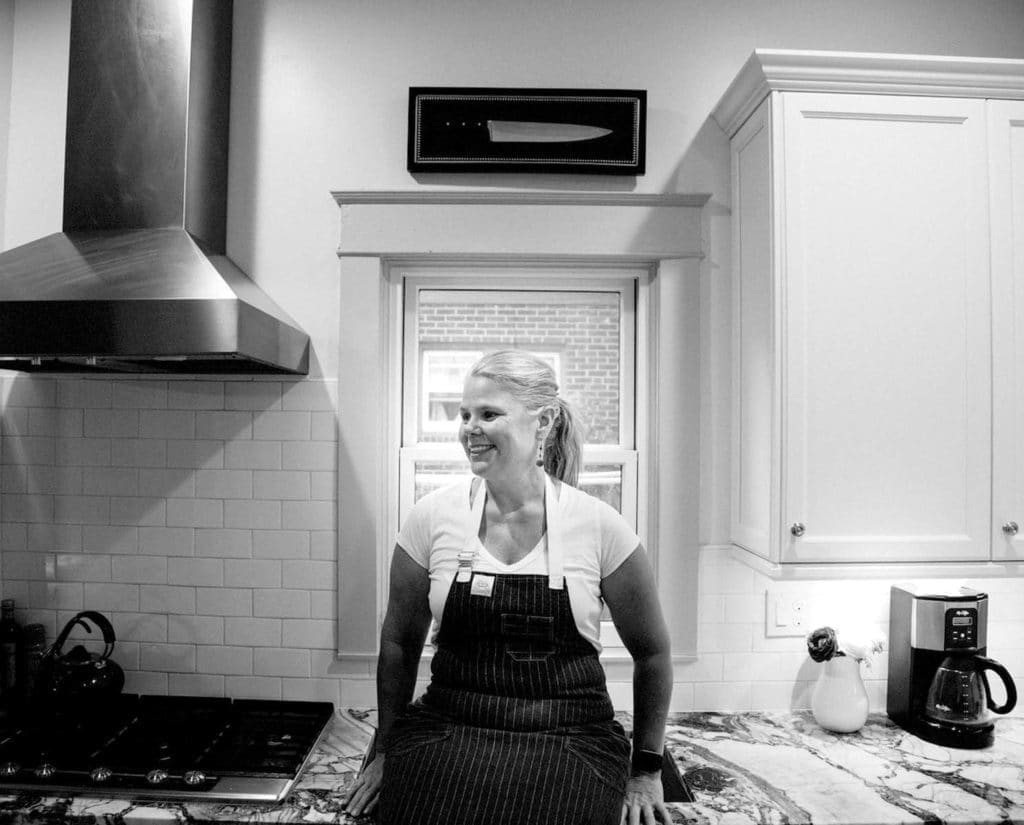 James Beard Award winner Jennifer Jasinski. Photograph by Clayton Vurciaga
This morning, the James Beard Foundation announced the restaurant and chef semifinalists for the 30th annual James Beard Awards, the most prestigious honors in the American hospitality industry. And Colorado struck gold. Not only has El Taco de Mexico won an America's Classic award this year, but there are now 18 Centennial State semifinalists—the most ever for Colorado.
The semifinalists are:
The 10 Colorado semifinalists for the new Best Chef: Mountain category are:
Last fall, the Beard Foundation announced that it would change the Best Chef award regions to "recognize changing population data, restaurant demographics, and culinary trends." For Colorado, that meant leaving the Southwest regional category and moving into the new Mountain category, along with Idaho, Montana, Utah, and Wyoming. And in this first year of the new region, Colorado can boast of 10 of the 20 Mountain semifinalists.
"The flood gates are open," says Whitaker, a two-time semifinalist, regarding the regional shift. "Mountain says a lot about who we are, and [the new region] is an opportunity to change the perception of what it means to cook here. It's a great list and I am very humbled to be on it with these amazing chefs."
Grand Junction-based Niernberg, a first-time Beard Award semifinalist, is beyond excited to be a part of Colorado's dynamic dining scene. "I am completely blown away," he says. "Having Grand Junction appear on that list is something I never thought would happen. I feel like Colorado is getting better on a culinary level every day, and to have this recognition is incredible."
Small-but-mighty Spuntino in Highlands is home to two 2020 semifinalists, with chef-owner Reddy on the long list for Best Chef: Mountain and sous chef Nickel coming in as the only Colorado Rising Star Chef. This morning, Reddy answered the phone laughing. "I'm in total shock," she says. "[Austin and I] spent 10 minutes screaming to each other on the phone. No one expects something like this, but it's amazing to see how many women and people of color are being represented in Colorado. [Austin] absolutely deserves this, and if we were both going to be honored, I'm so glad that it happened this way."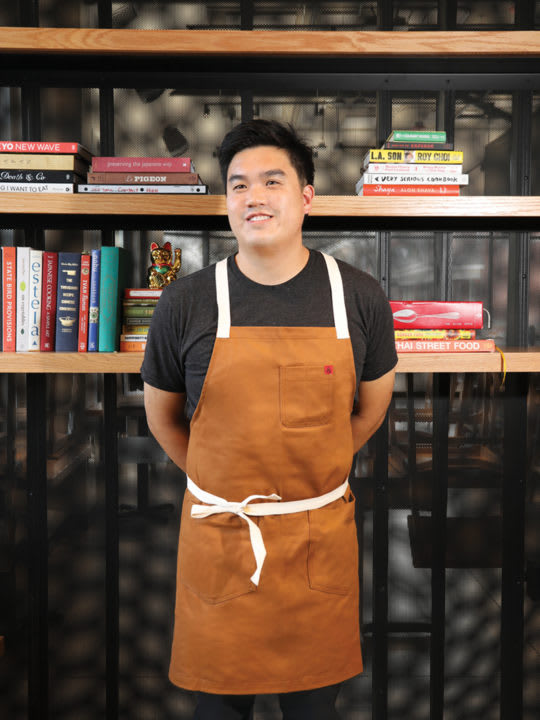 Hop Alley (and Uncle) chef-owner Tommy Lee. Photo by Sarah Boyum
Hop Alley chef-owner Tommy Lee, another first time semifinalist, was also surprised to learn the news. "I owe it all to my team," says Lee. "Geoff Cox [Hop Alley's executive chef] does a great job and his name should be right up there with mine. Hopefully, having this many semifinalists will bring Colorado more attention and growth that everyone benefits from."
For Gruitch and Jasinski (who won the Best Chef: Southwest award in 2013), the only female duo semifinalists included in the Outstanding Restaurateur award category, this is a wonderful moment of celebration. "[Jenn] and I have been together for 20 years, and the team we've built is awesome," Gruitch says. "To be recognized by our peers like this is amazing; we're in such good company! We're so honored."
Bobby Stuckey, co-owner of Frasca Food and Wine (Outstanding Restaurant) and Sunday Vinyl (Best New Restaurant), is equally thrilled by the recognition. "It's really exciting for our team but it's also a huge responsibility," he says. "We have to stay just as focused and take our craft that much more seriously." Stuckey has another reason to be excited by this year's awards: In his acceptance speech on behalf of Frasca for the Outstanding Service award during the 2019 gala ceremony, Stuckey asked the Foundation if the award could be changed to Outstanding Hospitality. "I think in our industry, it's not about the front-of-house or back-of-house, it's the whole house," he said. "That's what hospitality is about. It's how we make people feel." And the Beard Foundation listened, doing as Stuckey requested. "I started crying when I heard about the name change. There's a lot to work to do in our industry, and I hope we can all keep making it better every year."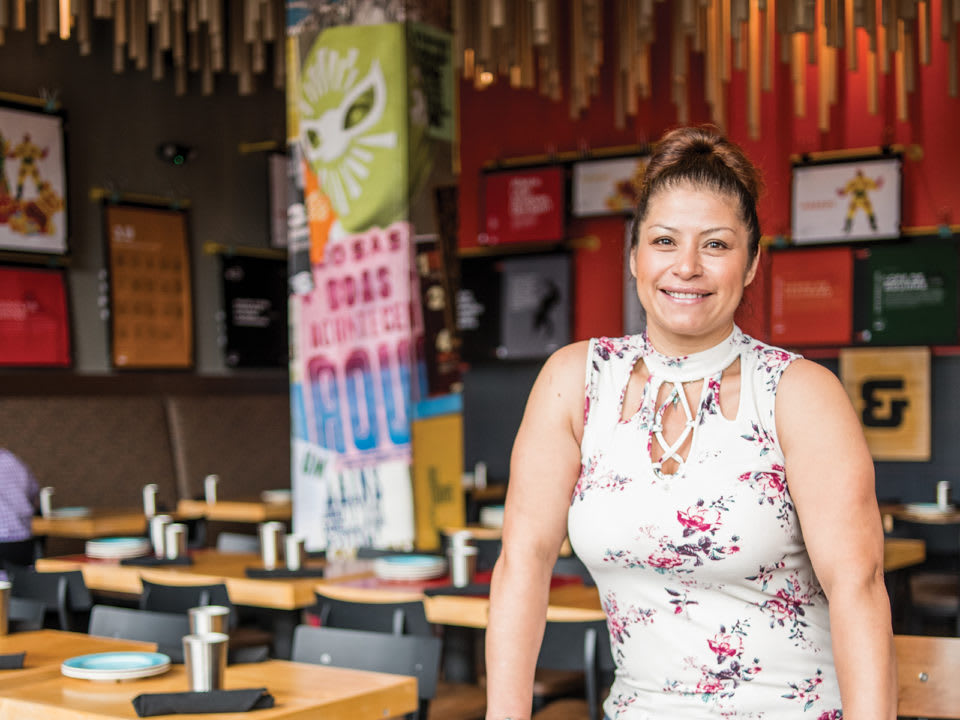 Dana Rodriguez. Photo by Matt Nager
Rodriguez, a three-time semifinalist, is inspired by the news. "I didn't expect it! It makes me think of growing up on a farm, I never thought I'd be a part of something like this," she says. "It's all about the team, from the dishwashers to the line cooks to the servers. Recognition like this makes me think about how to be a better chef, a better mother, a better person in our industry."
Yasu Kizaki, who runs Sushi Den (Outstanding Restaurant) with his brother, chef Toshi, agrees with Rodriguez. "My first thought was about our dishwashers and our rice cook… We succeed because of them and the rest of the team. Toshi always says that he wants to give pride to Denver, and it's a great honor to bring the best seafood and service here."
But that's not all: The Good Food 100 Restaurants, a Boulder-based annual survey, list, and impact report that celebrates and promotes transparency in the culinary industry, is partnering with the James Beard Foundation for the second year in a row to bring more of the Foundation's impact program participants into the survey in 2020. "Good food is more than just taste," says Sara Brito, co-founder and president of the Good Food Media Network, which publishes the Good Food 100 Restaurants list. "We want eaters across America to value chefs and restaurants for their commitment to transparency, sustainability, and the overall impact on the food system."
The 2020 James Beard Award finalists will be announced on March 25, and winners will awarded their medals on May 4 at the annual Awards gala at the Lyric Opera in Chicago.
5280.