This 223-year-old bank barn has been transformed into a fantastic live, work, play space, including a great room that truly deserves the term.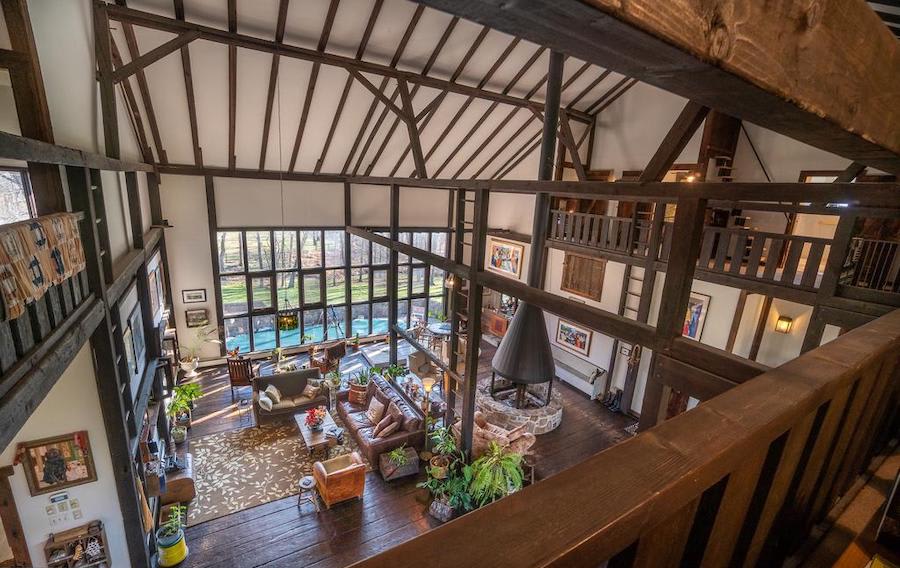 One of my dreams is to remodel a bank barn into a home! A major attraction to this style for me is the large open spaces that make for a breathtaking great room, beautiful exposed beams, and a celebration of the history of the building. A typical bank barn — so called because it sits on sloping land that leaves part of its lower level exposed while allowing direct access to the upper level as well — contains stable areas for animals such as horses on the bottom and a large space where animals or equipment may be stored, with lofts for storing hay or grain above, on top.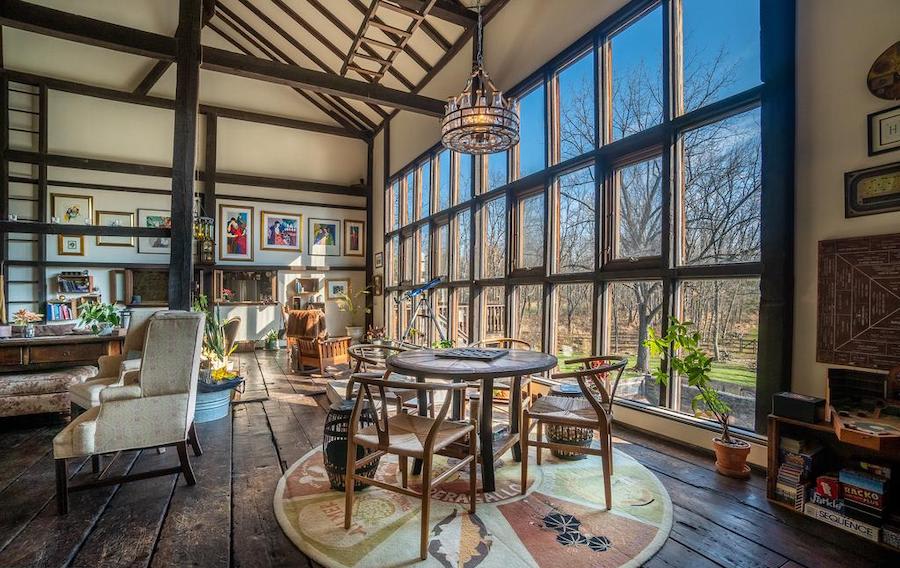 I love that those who are inspired to convert barns into residences are so resourceful and try to reuse as many materials as possible. You can really see in this view how the beams are highlighted, wide-plank wood floors installed, and large expanses of glass turning the exterior wall into a piece of art.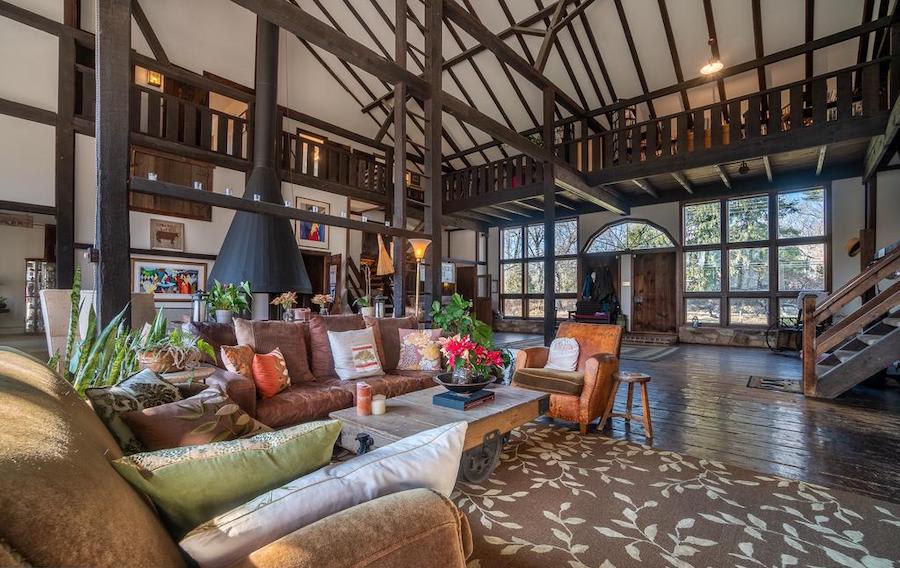 I particularly love the personality this remodel has with the large open circular fireplace and furniture selection that creates a welcoming and eclectic. To me that's one of the most beautiful attributes of barn remodels, nearly every item has a story to tell!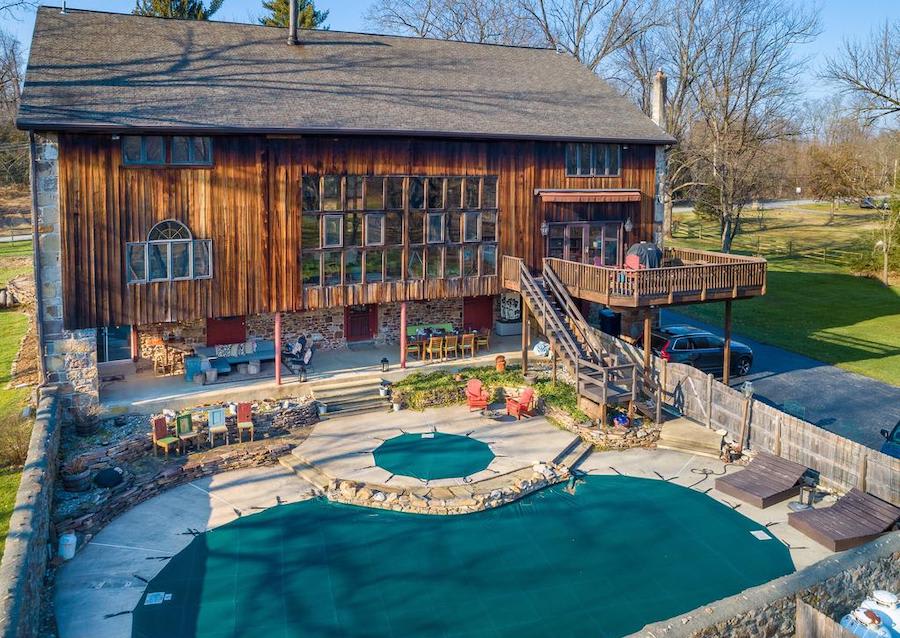 Utilizing the land's unique topography, the owners created a beautiful outdoor oasis perfect for entertaining, playing, and relaxing.
Make sure to check out more photos, details about the design, and listing details
HERE
.
Listed by: 112 Sheeder Rd., Phoenixville, Pa. 19460 [William Cochrane | John A. Cochrane, Inc.]