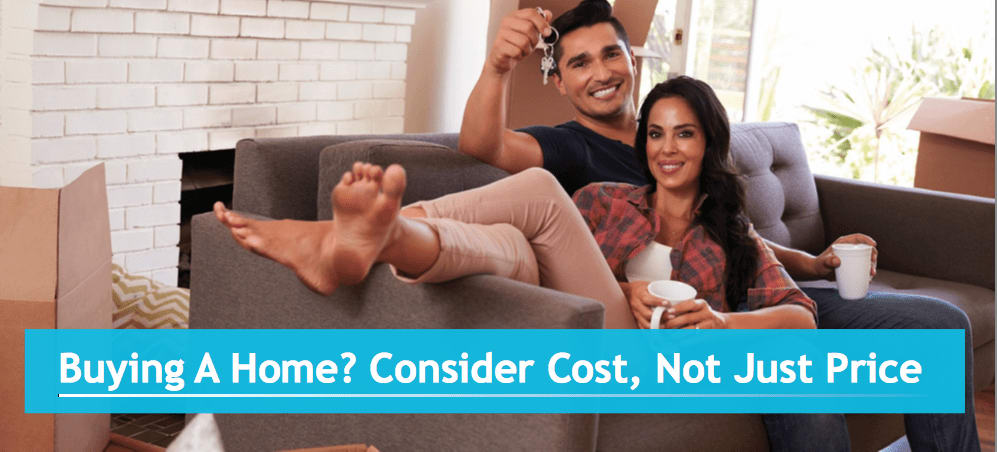 As a seller, you will be most concerned about short-term price' – where home values are headed over the next six months. As a buyer, however, you must not be concerned about price, but instead about the 'long-term cost' of the home.

The Mortgage Bankers Association (MBA), Freddie Mac, and Fannie Mae all project that mortgage interest rates will increase by this time next year. According to CoreLogic's most recent Home Price Index Report, home prices will appreciate by 5.2% over the next 12 months.
What Does This Mean as a Buyer?
If home prices appreciate by the 5.2% predicted by CoreLogic over the next twelve months, here is a simple demonstration of the impact an increase in interest rate would have on the mortgage payment of a home selling for approximately $250,000 today: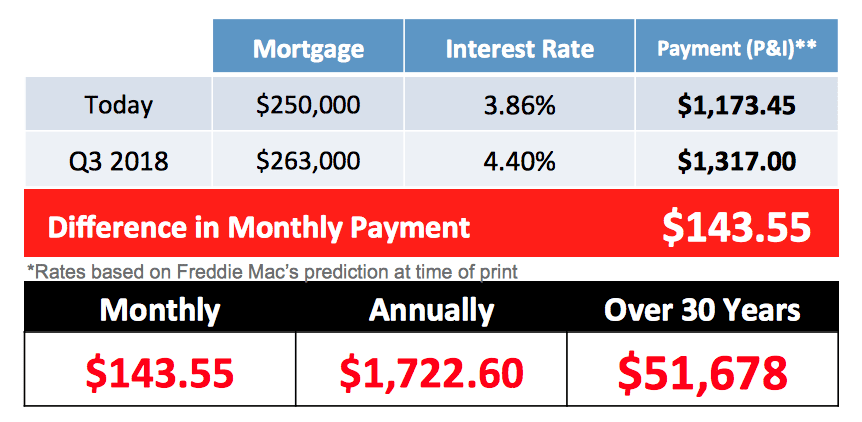 Bottom Line: Let's sit down over a cup of coffee and discuss if this is the right time for you to buy. If it's not, I can recommend some lenders who will evaluate your complete financial picture and help you put together a game plan for buying on the best timeline for you.