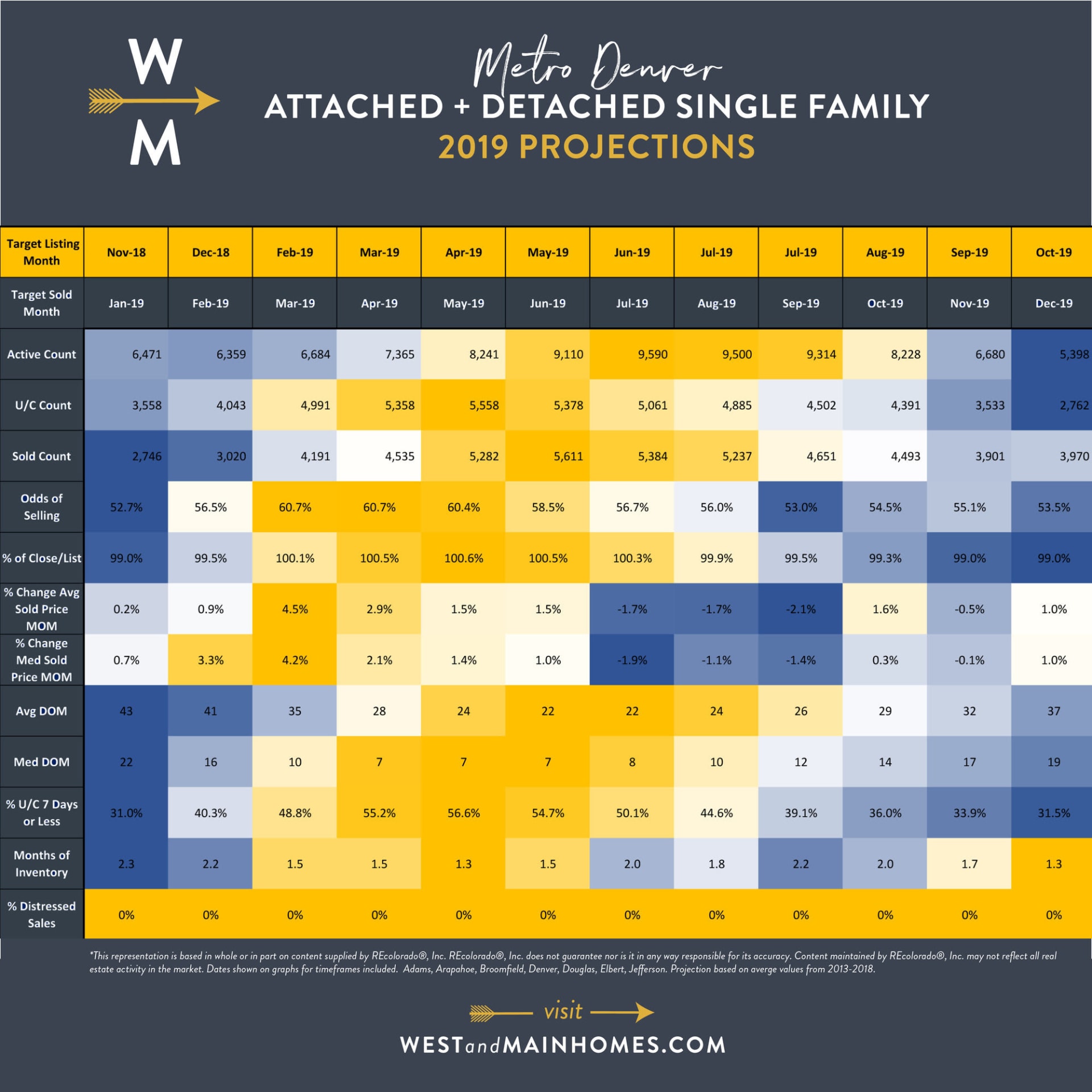 Where Is Housing Headed in the Denver Metro Area?
Although of course she doesn't claim to have a magic crystal ball, Megan Aller of First American Title and A Girl and Her Graphs dug deep into the data this month to make some predictions:
Based on previous years in this cycle (2013-2018) the values in these Housing Heat Maps represent the best times to be in the market in 2019.
(Blue represents a Seller's Opportunity, and Yellow represents a Buyer's Opportunity.)
The market is likely to favor those sellers who are ready to take advantage of early buyer activity.
Sellers late to the market in the summer months are more likely to spend longer on the market, make price reductions and sell at lower prices than spring sellers.
Buyers are most likely to have negotiating power in the mid summer-fall.
2019 is anticipated to have early market activity as we have experienced for the last 6 years.
Active units have already dropped below the anticipated mark with Under Contract and Sold units reporting on pace with expectation.
When supply drops and demand remains the same prices rise.
Average days on market coming in slightly below the expected time to contract in April 2019.
We expect to see homes moving most quickly for those units closing in May, June and July- which means sellers need to be listing by March, April and May.