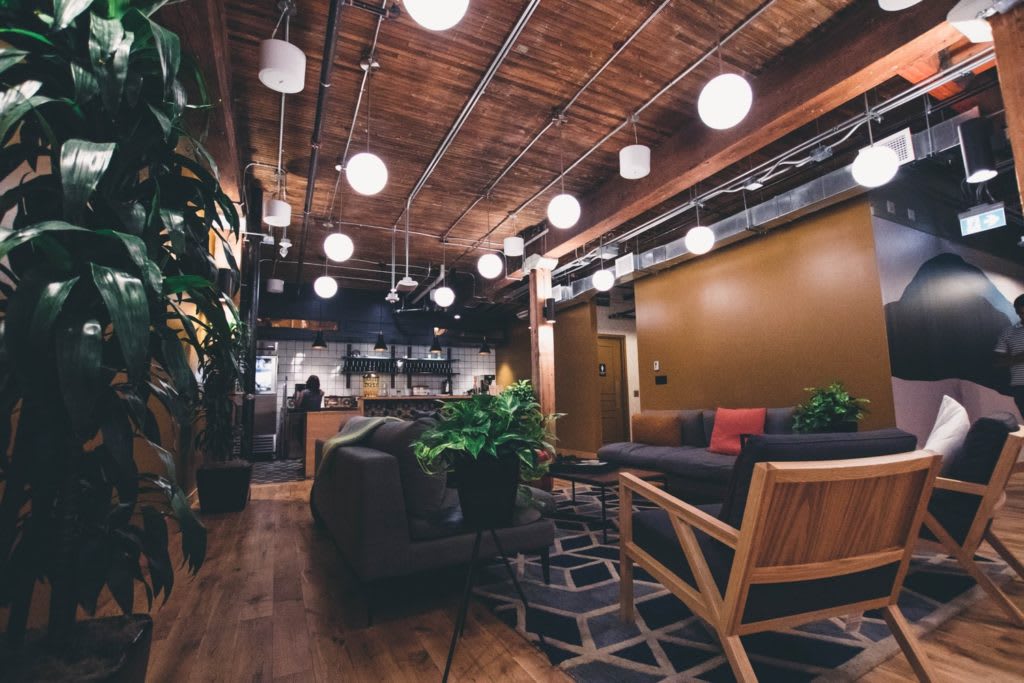 Career growth takes place when a person is surrounded by a supportive team and given the autonomy to overcome tough challenges. When searching for new opportunities, many candidates seek companies that will empower them to reach the next rung on their professional ladder.
We spoke to professionals from six growing companies in Colorado about how their employers help them level-up. They offered a behind-the-scenes look into the interesting projects they're working on, including training new remote sales reps, optimizing business operations on a cross-departmental team and leading a COVID-19-focused customer service response unit. Combined with carefully cultivated company cultures, they said these opportunities provided valuable experiences that made employees excited to come to work each day.
The best part? These teams are actively looking for talented new members to join their ranks.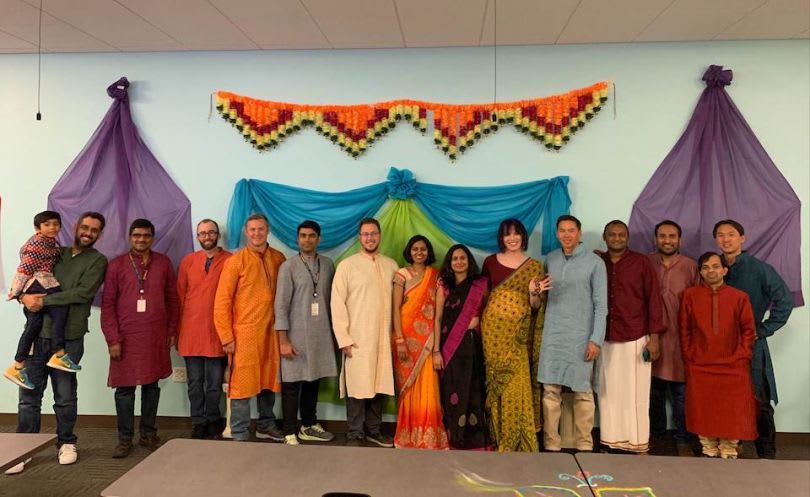 GHX

GHX
offers e-commerce, data management, business intelligence and other solutions to healthcare providers and suppliers. HRMS Specialist Isaac Rodriguez said leaders at the company have shown empathy and compassion to teammates navigating life in the pandemic.
GHX's culture in one word: Caring. Even though they are not required to by law, the company decided to pay out up to 80 hours of COVID-19-related leave time to employees that have either gotten sick or have had to care for someone with the coronavirus.
I recently lost my cousin to COVID-19 and cared for his children while he was hospitalized. My manager and the leadership team were extremely kind to me and showed they cared by sending flowers and allowing me to take leave time.
"Not required to by law, the company decided to pay out up to 80 hours of COVID-19-related leave time."
The coolest project Rodriguez worked on recently: I have only been with the company for a little over a year, but in that time I have been a part of many projects, including annual open enrollment, performance management and compensation management. Right now, I am working on an integration project for our newly acquired company. I will be the human resource information systems lead and will be responsible for getting all employees converted to that system.
PROLOGIS

Prologis
is a logistics and real estate company that provides distribution companies with the space they need. Investment Manager Laurel Casey said teams at the company rely on a sense of individual and collaborative diligence to see projects like investment pitches through.
Prologis' culture in one word: Tenacity. That's the energy I feel every day when I come to work. We pursue new initiatives, investment strategies and deals with a full-court press mentality. Whether it's putting together a revamped internship program or completing a large-scale development project, we don't do things halfway. And we demand the best from each other every day.
One example of this "all in" culture is a new initiative called the "design optimization workshop." We gather individuals from relevant business lines to discuss, debate and optimize the site plan for a new development. The workshop connects representatives from many local Prologis teams like acquisitions, leasing and construction with third parties like designers, architects and civil engineers. This process not only generates efficient work but also promotes diversity of thought and provides opportunities for learning across disciplines.
"We demand the best from each other every day."
Casey's professional growth: I have been at Prologis for just over two years and I am typically the first point of contact to evaluate new acquisitions or development opportunities. I receive property-specific information to determine the viability of the investment. However, that does not mean I am checking a box as to whether an investment hits a certain return percentage. Our investment committee wants to hear why we support a deal and how it's going to make our portfolio better.
I spend a lot of time asking qualitative questions, which require more work than just running a model. Asking these questions is the part of my job I enjoy most, and it has put me on a significant learning curve. I'm pushed to develop my own data-driven opinions on projects and collaborate with my team to develop then present a concise thesis.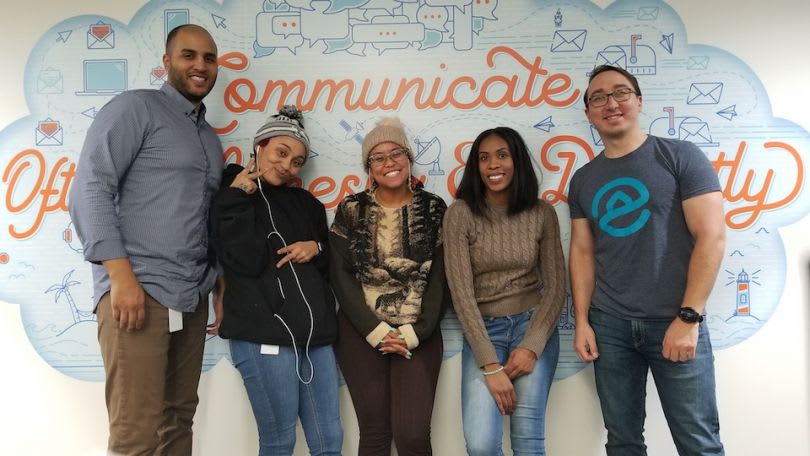 EVOLVE VACATION RENTAL

Evolve Vacation Rental
is a dual-sided network that helps vacationers find the perfect rental home for their trip, and assists homeowners in listing and maintaining their residences for guests. Senior Manager of Customer Operations Matt Nicoletti said the resilience and selflessness his team displayed in recent months filled him with pride.
Evolve's culture in one word: Antifragile. Nassim Taleb writes that "the resilient person resists shocks and stays the same; the antifragile gets better." This quote is a perfect representation of our team. The impact of COVID-19 manifested in a shift to working from home and a 20-times increase in customer requests. Despite these challenges, our teammates fully embraced adversity as opportunity. They found creative solutions to complex problems and grew stronger for having gone through this experience by finding silver linings everywhere they could.
"Our teammates fully embraced adversity as opportunity."
The coolest project Nicoletti worked on recently: I'm most proud of Evolve's one-for-all, all-for-one mentality. I was fortunate to witness it firsthand as a member of our COVID-19 response team, which comprised nearly 20 percent of the company. My role was to lead and support, and it became a master class in crisis management that I will forever remember because of the lessons learned. I was humbled and privileged to work alongside all of the teammates that helped position Evolve in a place to see durable growth.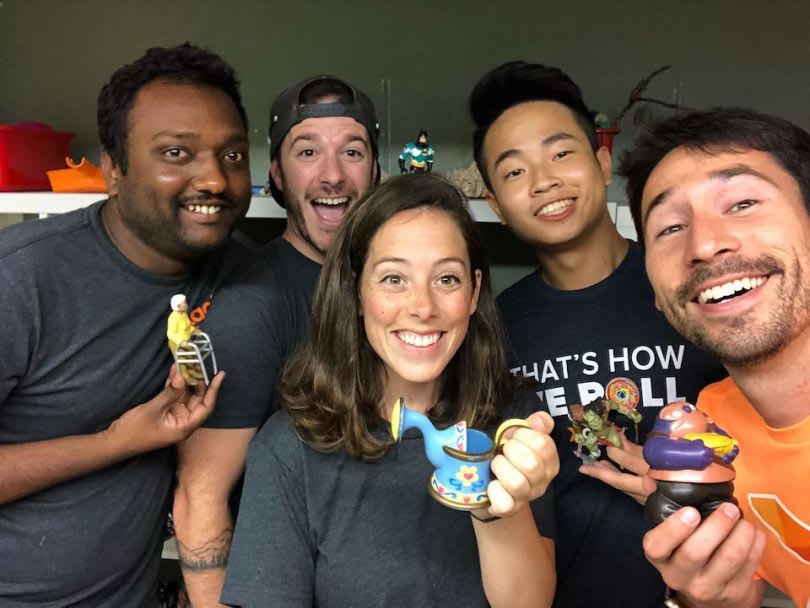 XACTLY CORP

Xactly Corp
provides sales teams across retail, finance and other industries with a cloud-based platform that can aid in their planning, implementation and training strategies. The company places an emphasis on having a culture dedicated to
professional growth
. Account Executive Harjap Sahni said he embodied that culture firsthand when he advanced his expertise by working on a large, inter-departmental project.
Xactly's culture in one word: Vibrant. We retain talent by fostering an environment of growth and self-development. We focus on promoting those who are resourceful, curious and driven to create things in the highest quality they can be. We value feedback from our employees and encourage them to seek it from peers and leaders as well.
It's important to cultivate a workplace where continuous learning is recognized. This idea is critical to building a workforce that is versatile and proactive, regardless of whether someone is working in a group or focused on individual tasks.
"We retain talent by fostering an environment of growth and self-development."
The coolest project Sahni worked on recently: I worked on a four-month, company-wide project surrounding business operations and system standards. I had the pleasure of participating as the sole sales member in a broader team of 30 Xactlians, consisting of business leaders in finance, sales ops, IT and many other teams. Together, we achieved 360-degree visibility of the customer, revamped the quote-to-cash process and created a foundation for future business growth.
This experience allowed me to better understand the types of transformations our customers are seeking and positioned me to serve as a stronger advisor and advocate to their businesses.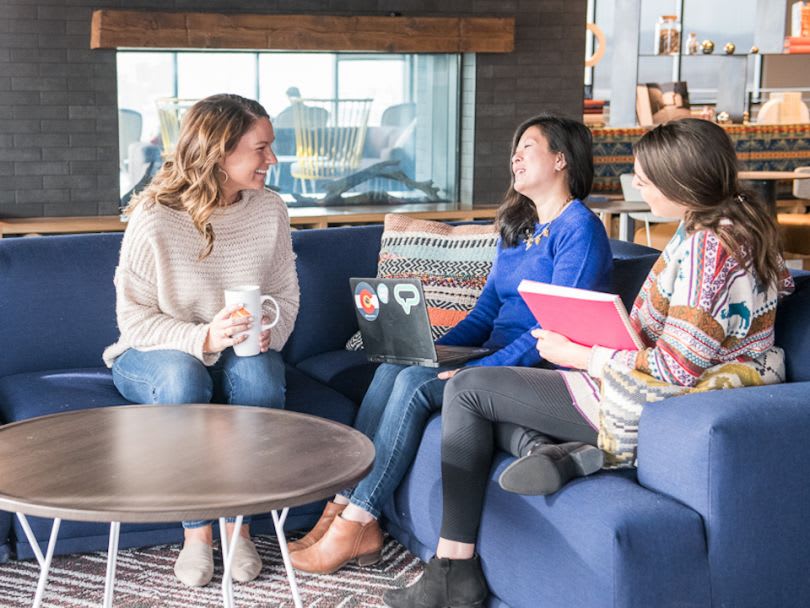 HOMEADVISOR

The HomeAdvisor
platform connects homeowners starting a project with contractors in their area. Golden Office Sales Trainer Chelsea Nevels discussed how close-knit and supportive the company's salespeople are, while Rita Hunt, a senior marketing executive, shared the soft skills she learned in mentoring new sales reps remotely.
HomeAdvisor's culture in one word, according to Nevels: United. One of my favorite things about our company is that everyone is supportive and happy for each other's success. Whether it's someone making their first sale or someone having a huge week, everyone rallies to congratulate them. And when people are struggling, reps will try to help each other and give tips for success. Everyone is constantly building each other up.
"Everyone is constantly building each other up."
The coolest project Hunt worked on recently: Throughout my time here, I've had a few different managers and have taken away impactful things from each one. I also earned the opportunity to be part of our leadership development program (LDP). There, I was taught how important it is to manage up and prioritize daily goals.
Most recently, I participated in the Lead From Home program for LDP graduates, which is a new opportunity introduced when we started working from home. In LFH, I mentored two sales reps and helped coach them to increase their sales numbers. Maintaining emotional intelligence and leading by example were my biggest takeaways from those programs. They gave me a strong grasp on how to motivate myself and my peers, and how I might want to lead my own team in the future.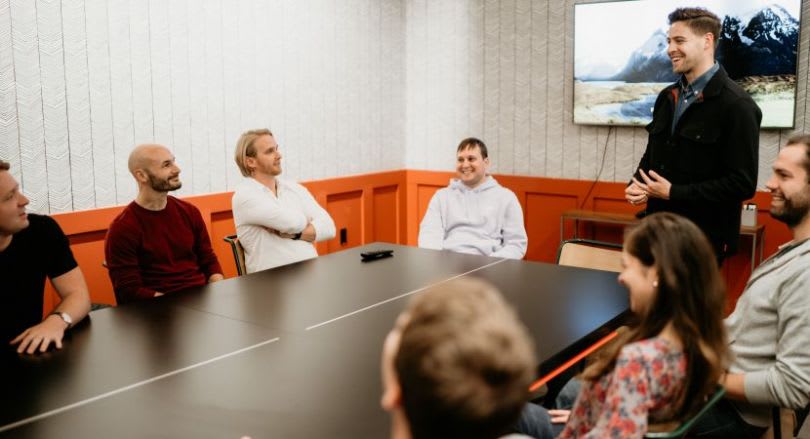 YAGUARA

Marketing, product and sales teams at e-commerce companies can use
Yaguara
's platform to funnel their data into actionable insights that help them reach their goals. To power that work, Co-Founder and Chief Strategy Officer Patrick Williamson said his teams rely on outside-the-box thinking.
Yaguara's culture in one word: Creative. Our team takes creative approaches to their work, which is a major common denominator among them. I've seen this trait exhibited in new sales and marketing approaches, product flows and more.
"Our team takes creative approaches to their work."
Williamson's professional growth: As a co-founder I've been here since day one helping lead the charge on breaking into a market. And doing so has tested every part of my professional development. There was a lot of uncertainty at first, but months and years of consistent improvement to our market approach is coming to fruition.