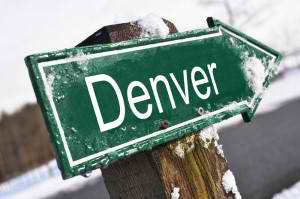 Highlights:
Case-Shiller releases its latest report today.
Report of 20 MSAs is for February.
Denver home prices up 9.1%
Denver-area home prices rose 9.1 percent in February, compared with February 2013, according to the closely watched Case-Shiller report released today.
Denver tied for 15th place out of the 20 metropolitan statistical areas tracked in the S&P/Case-Shiller Home Price Indices. Washington, D.C. also showed a 9.1 percent gain.
Denver home prices did not appreciate as much as the 12.9 percent average for the composite 20 cities. Still, Denver is only one of two cities in which home prices are higher than they were before the Great Recession.
"Denver and Dallas remain the only cities which have reached new post-crisis price peak," said David M. Blitzer, Chairman of the Index Committee at S&P Dow Jones Indices.
Nationally, he said that prices remained steady from January to February, but for the most part, prices are not rising as fast as they had.
"The annual rates cooled the most we've seen in some tim," Blitzer said. "The three California cities and Las Vegas have the strongest increases over the last 12 months as the West continues to lead. The Northeast with New York, Washington and Boston are seeing some of the slowest year-over-year gains. However, even there prices are above their levels of early 2013. On a month-to-month basis, there is clear weakness. Seasonally adjusted data show prices rose in 19 cities, but a majority at a slower pace than in January.
"Despite continued price gains, most other housing statistics are weak. Sales of both new and existing homes are flat to down. The recovery in housing starts, now less than one million units at annual rates, is faltering. Moreover, home prices nationally have not made it back to 2005. Mortgage interest rates, which jumped in May last year and are steady since then, are blamed by some analysts for the weakness. Others cite difficulties in qualifying for loans and concerns about consumer confidence. The result is less demand and fewer homes being built.
"Five years into the recovery from the recession, the economy will need to look to gains in consumer spending and business investment more than housing. Long overdue activity in residential construction would be welcome, but is certainly not assured."
For Sellers, if you are curious about how much your home has appreciated I'd be happy to run a market analysis for you. For Buyers, if you're interested in seeing how much home you can buy in Denver lets go see a couple in your price range!