When it comes to buying a home you might think that you don't need a survey done in addition to all of the other precautions you are taking before closing the deal. It's important information to have on your home, and I think your answer should always be Yes. But, it's not a mandatory service to have done. So, I wanted to provide you with some helpful information so you can decide if you need a survey and what type of survey is right for you.
Types of Surveys:
Improvement Location Certificate (ILC): Provides a document with a bird's eye view of a property, estimating but not exactly measuring boundaries, improvements (house, garage, etc), easements (electrical,water, sewer, etc), and encroachments on or off the property, as applicable. It is not a survey, but a certificate which is signed by a registered land surveyor. This certifies the work done mets the standards set by the State of Colorado Board or Land Surveyors and Engineers and was completed under the supervision of the registered land surveyor. Example Scenario: If your ILC reveals neighbor's garage is 5 inches on the property you plan to purchase and that would stop you from purchasing the property, you should get an ILC for peace of mind.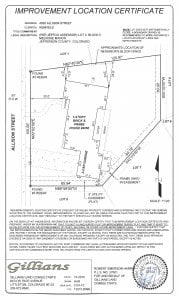 Improvement Survey Plat: Is a boundary survey which also surveys the improvements. This is the type of survey you want to invest in if you plan to build on a piece of land. Example Scenarios Reccommending Improvement Survey Plat: Building a fence, building or expanding a structure, buying land, subdividing land, when the description of your property is not clear, to settle a boundary dispute between neighbors, etc.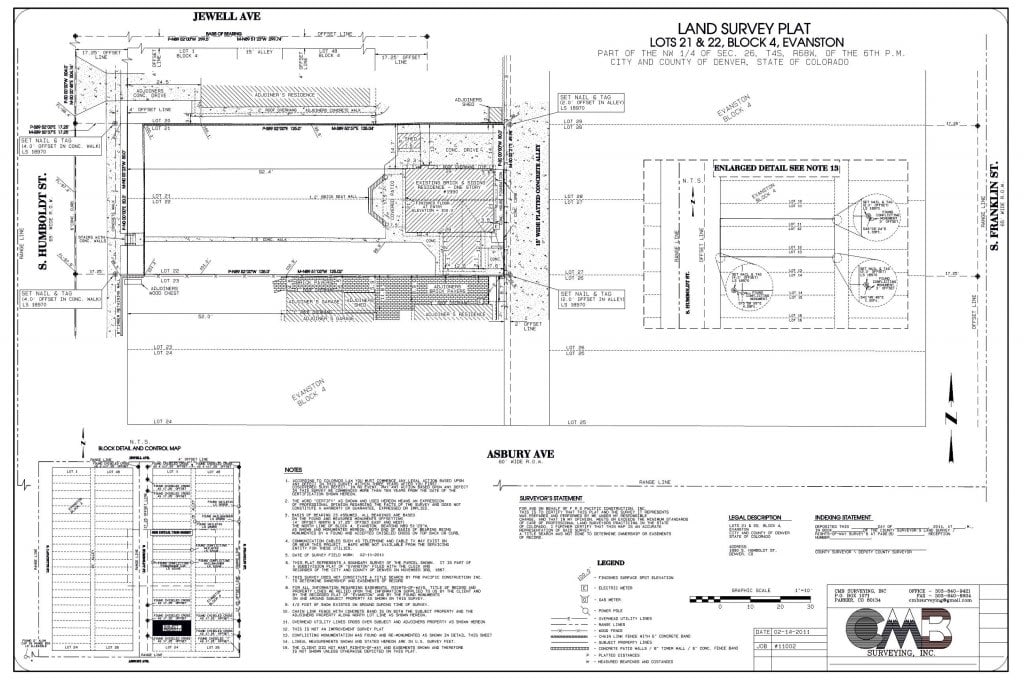 Hopefully that was helpful information to help you decide what type of survey is best for you. This is only a brief description, but my local survey contacts would be happy to answer any more in depth questions that you have.